Discussion Starter
·
#1
·
Okay, so I know this board is dedicated to members' Passats, so moderators, if you want to relocate this thread please do so. I just thought it would fit because I think we all need a place to discuss the worst modifications you've seen done to VW Passats. You've seen them, and wondered what the hell the owner was thinking. Now we can discuss and share the worst of the worst.
I commute to college and park in a huge lot, so there's a few strange-looking Passats kicking around. I'll start out with a couple photos of a B5.5 that I always end up parking next to. It's got MKV Jetta wheels, which is totally fine. However, the first offense is this tacky "turbo" badge the owner has stuck on the back...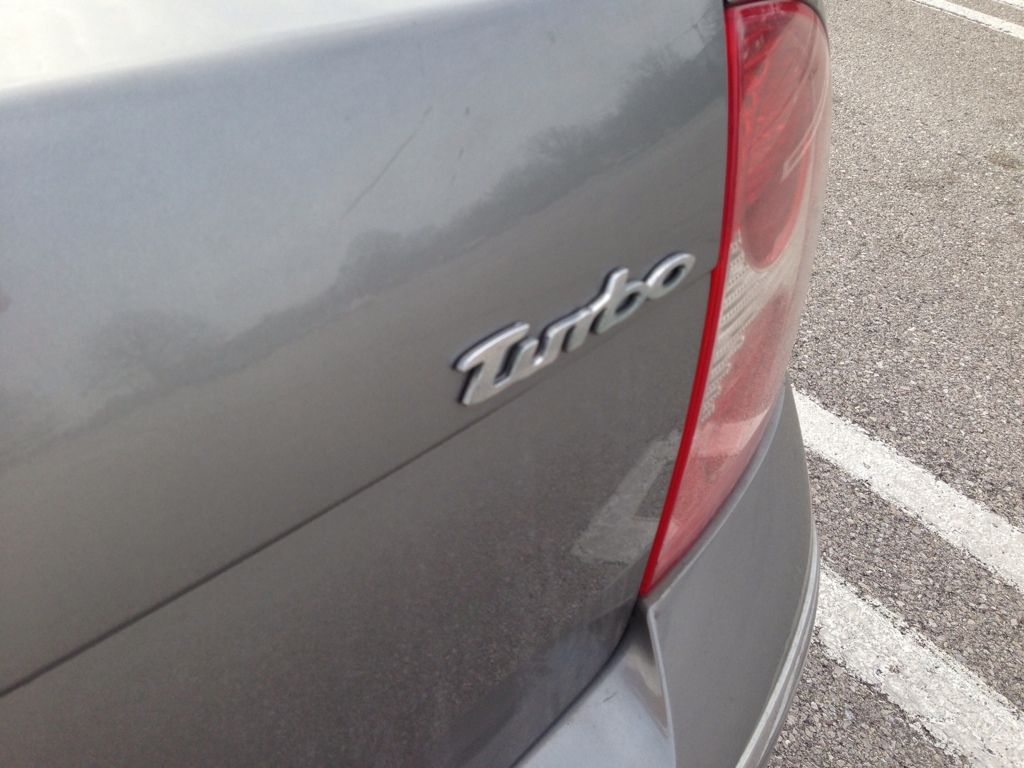 However...this is what caught my attention. I guess they wanted stainless steel exhaust tips, but had no idea how to do it properly. So...why not just bend the original pipes up a bit, and jam some stainless steel tips on?
However, I know there's worse. So...let's see 'em.