My intention here is to eventually create a full writeup for installing votex front, sides, and rear on B5.5 Passats, while getting a little help installing my own.
Preface to the writeup, finally got around to taking my votex parts down to a body shop, the guy said he could paint em no problem, but he would have trouble installing them since I am missing a bunch of the mounting hardware (nuts, bolts, brackets, special glue, etc). Figured I'd run over to VW sometime next week and ask if they could supply the missing parts.
But until then, I decided to give it a go myself to see what I was getting into. First some goodies, I've scanned full PDF versions of the front and rear skirt installation instructions, and they make a moderate amount of sense at best.
Front skirt installation guide
Rear skirt installation guide
So I started with the front, it's really not that hard to get it onto the bumper itself.
Start by removing the front grille pieces and license plate holder.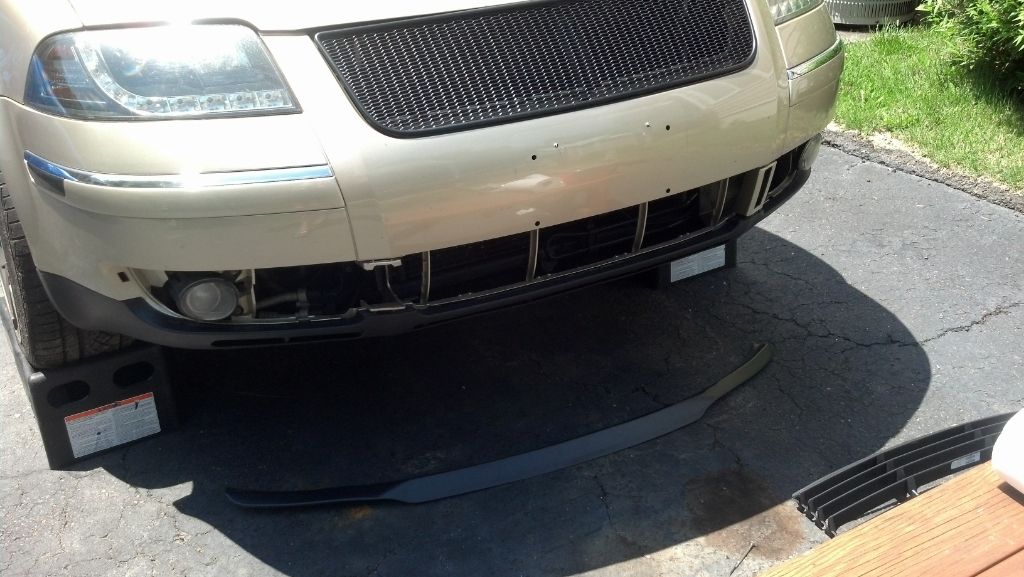 Bring the front skirt into place. It kinda just snaps into place once you've got it aligned properly. Also much easier to do with 2 people.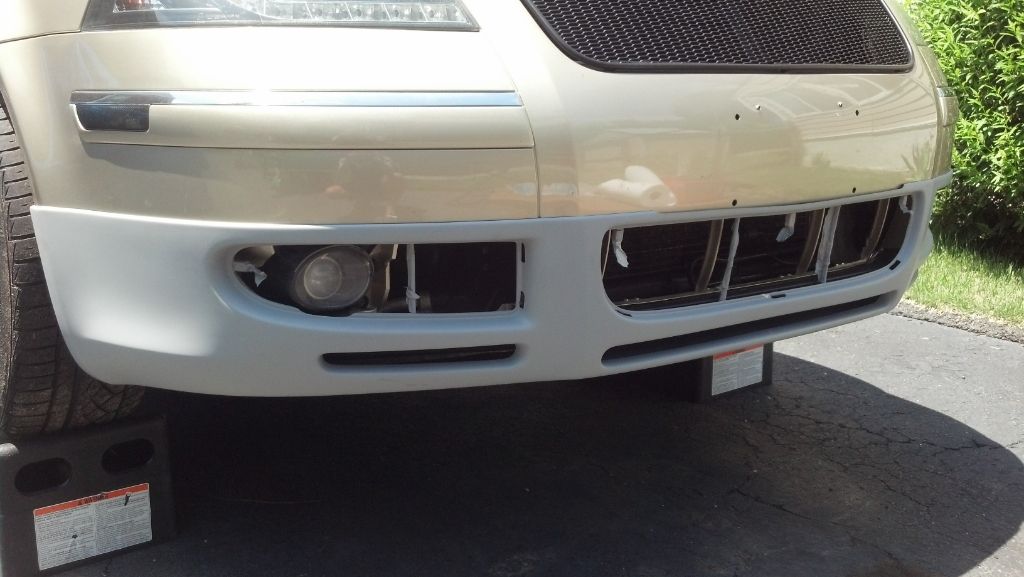 Now here's where I get stuck. The instructions read "Transfer additional holes on lower support of front skirt then drill" Obviously I've gotta make a few holes here to securely attach this thing, but I have no idea where, and the pictures in the guide aren't very helpful either.
The only holes I found on the skirt itself are 2 holes on the bottom side, but I figured those were for the air deflector (problem #2, see further down). Am I supposed to drill additional holes, and if so where? Underneath? On the sides where it clips on?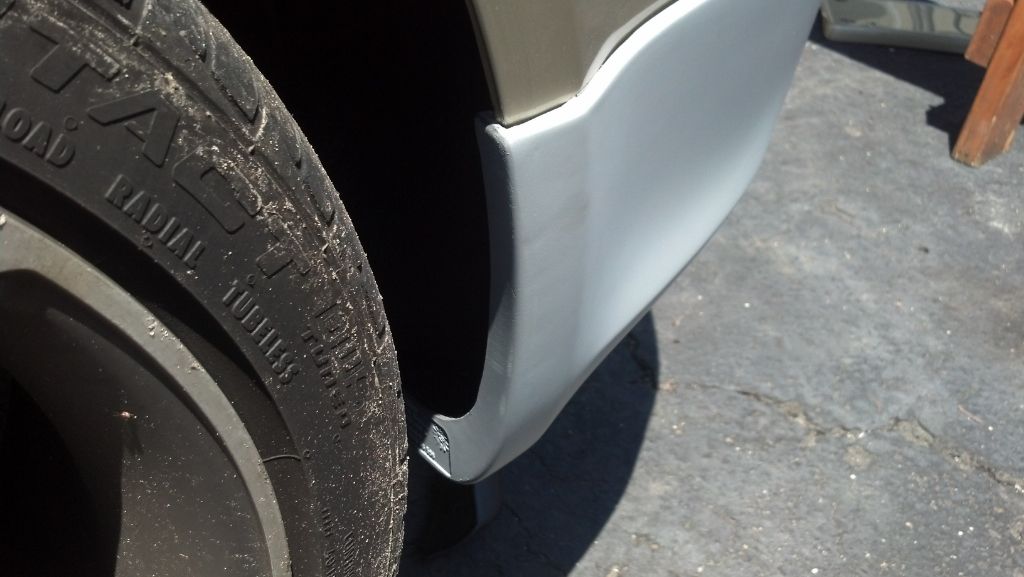 Then the instructions continue "Bring air deflector into position on standard front skirt, align on lower edge of standard air inlet ducts. Transfer additional holes of air deflector onto standard front skirt and drill. Secure air deflector with screws and pads to standard front skirt. Then attach plate nuts on air deflector in area of elongated holes."
What?
I was having trouble figuring out just where the air deflector fits and which orientation/direction it should be fitted.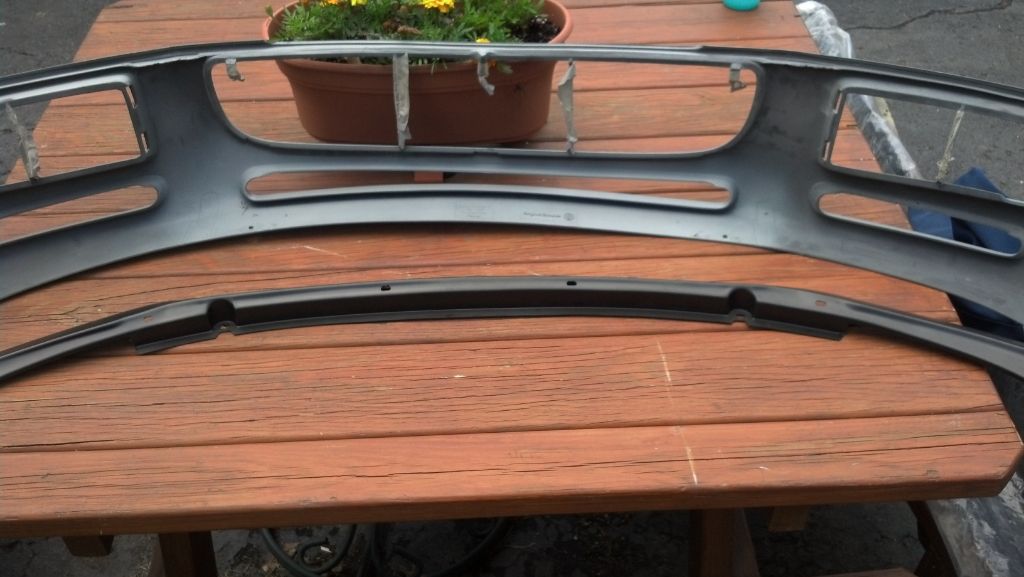 Does it get wedged between the lower lip of the skirt and the original front, or does it attach under the lower lip?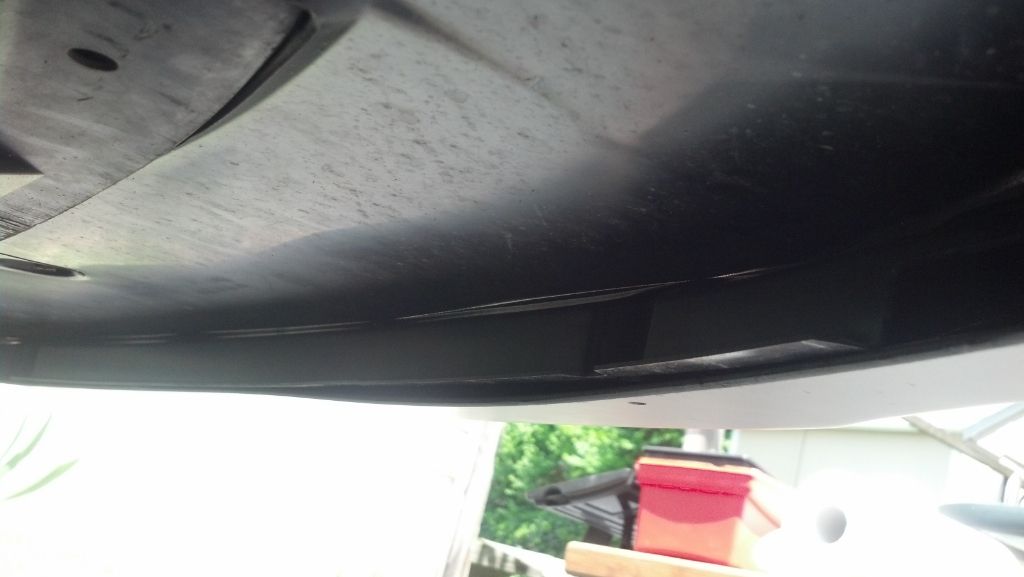 After fitting that, take it all down again, paint it, and put it back with the glue. Simple enough there.
Onto the rear.
The instructions say remove two securing screws in the lower rear corners of the car. It is a T30 torx head.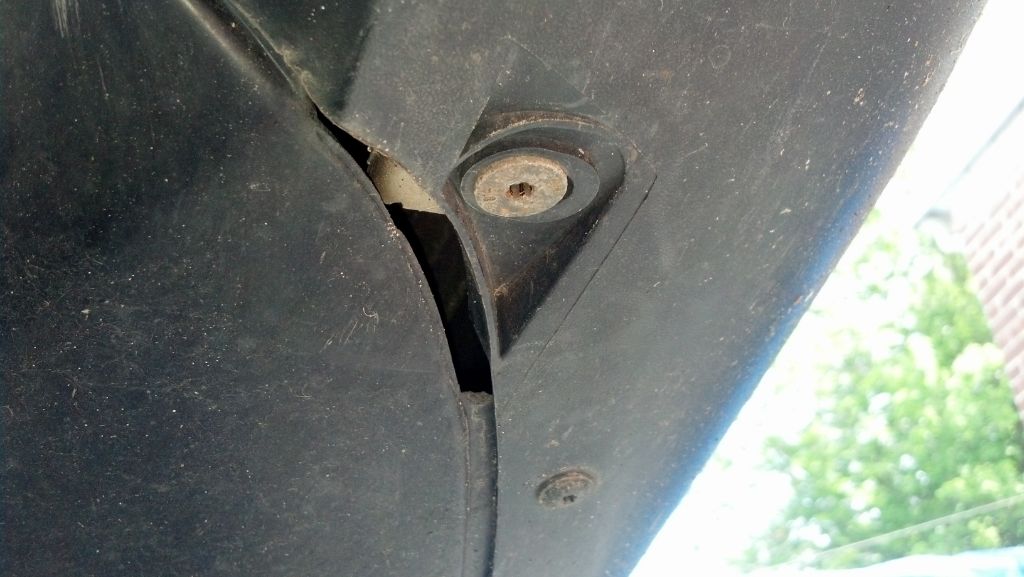 Once you've got those off, put the rear skirt in place.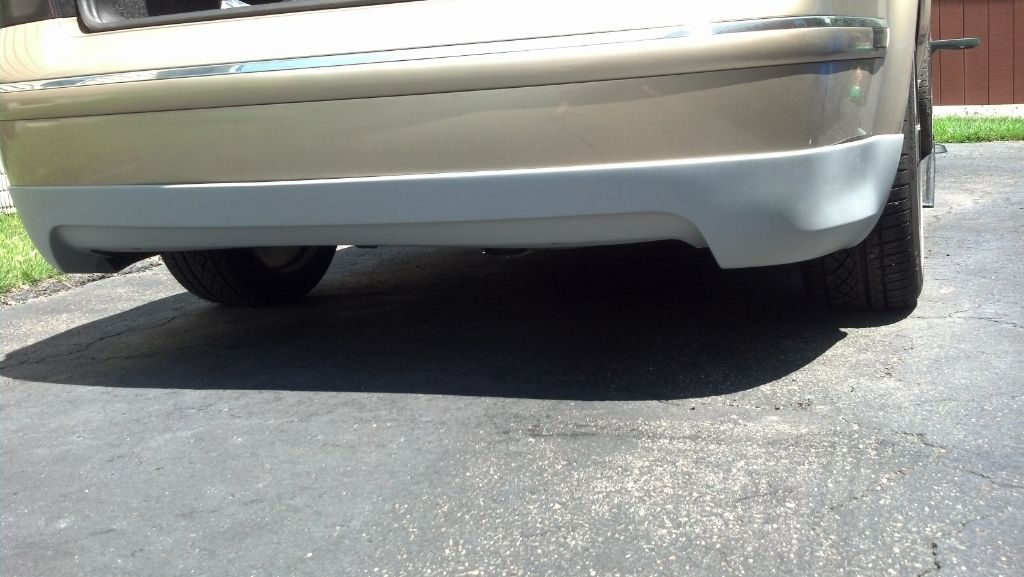 Once again, the instructions say "Transfer additional holes on rear skirt onto standard rear skirt and then drill." Once again, what holes, where? The only holes there are for the rear air deflector.
Then once finished, take it all down, paint, remount with glue and screws.
Sides I've been told are easy enough, but I didn't get too far with those, so if anyone has some insight that would be great.
And that's about as far as I got with that project. I'm looking for those with any insight to help with the specifics, or if people with votex kits already installed could snap a few pics of their installation, that would be great. Thanks in advance.