Discussion Starter
•
#1
•
Hey all. :salute:
Been a
rough
couple past years. Had my 4th child, lost my job, scraped by to pay bills for 8 months while I searched for a job, blah blah blah. Raised the car because it was making my boys car sick (lol). Stupidly sold off my side skirts. One of my winglets got taken out by a beaver that wanted a closer look at my front tire.
Car looked like this last summer.
I shaved and added a lip to my Zender trunk spoiler. DTM muffler, and spray bombed wheels.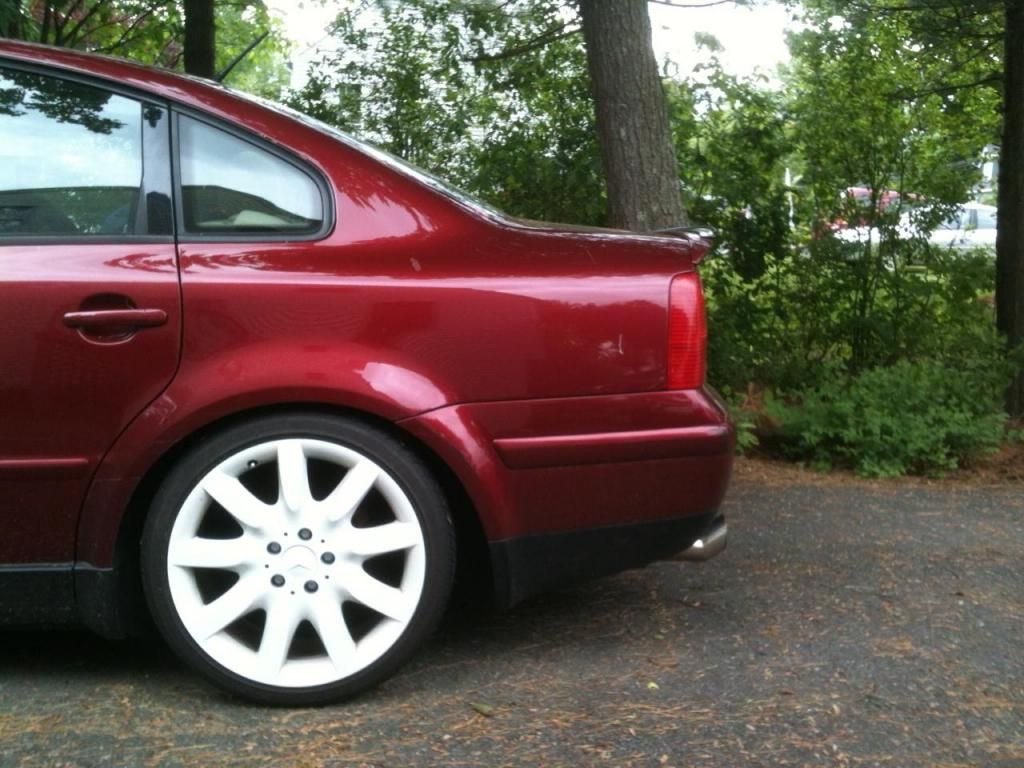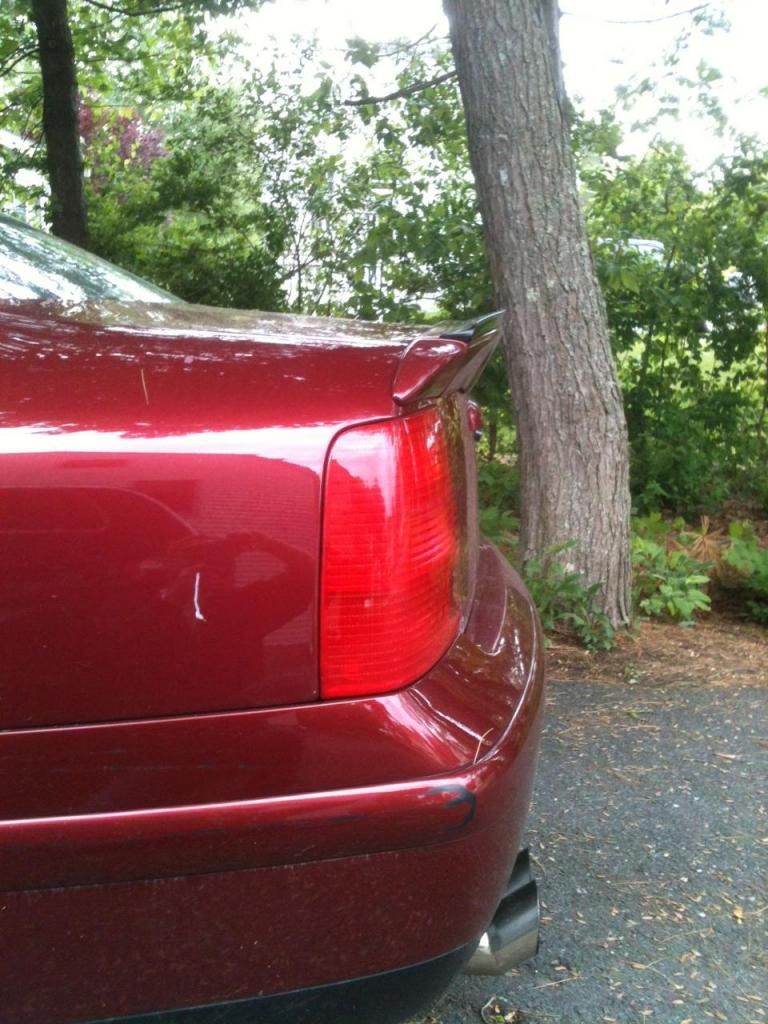 So this year I finally was able to sell my Mercedes wheels and sold em for $400 to a cool local dude. So between that and a sh*t-load of credit card points I COMPLETELY forgot about, I was able to scrounge an $800ish budget for this year.
So, with what I had, I got the following items...
First things first was to replace my winglets. So I hit up gerwazy to see if he had any left, and I got his last set! Awesome guy and awesome to do business with. (thanks dude)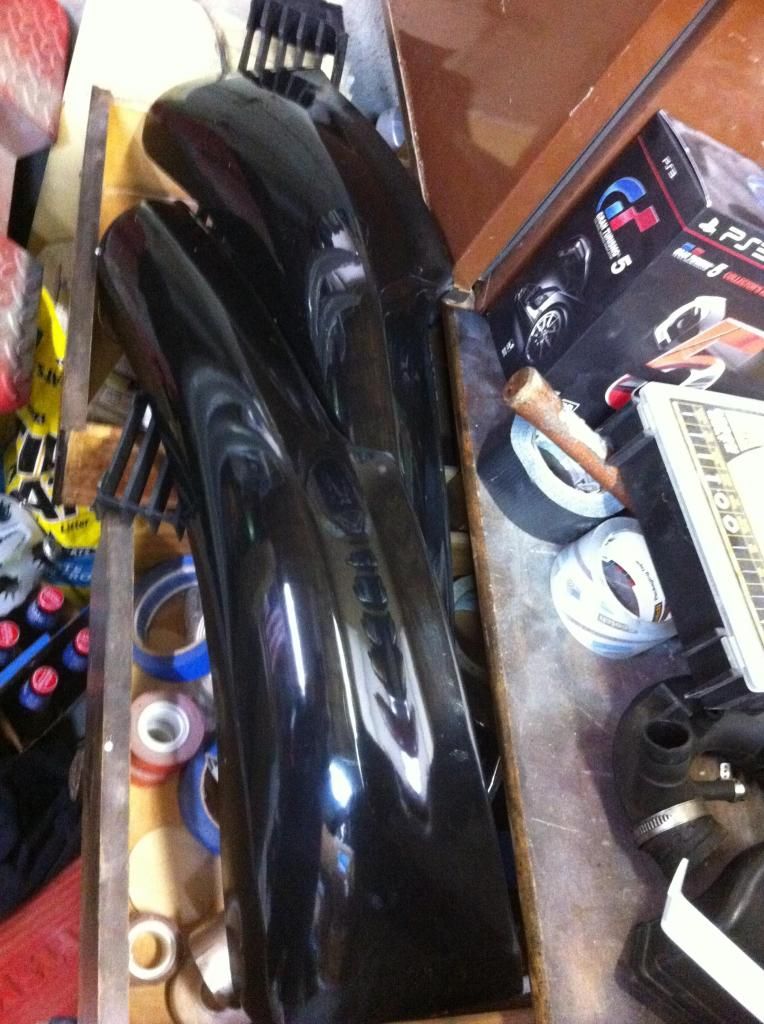 Second was wheels. I had been going back and forth for months on the 'look' for this year. Was trying to decide on either a square set of all black 18x9 et30 10-spokes, or a square set of 18x9.5 et40 CCW reps. In the end, the reps won out because I knew the fitment would have been perfect. So I snaked these...
Tires will be 225/40-18 GT Radial Champiro UHP1's. (still on order) Also picked up a set of hidden valve stems. Had them on the wheels on my old MKIII. So stealth. Much wow.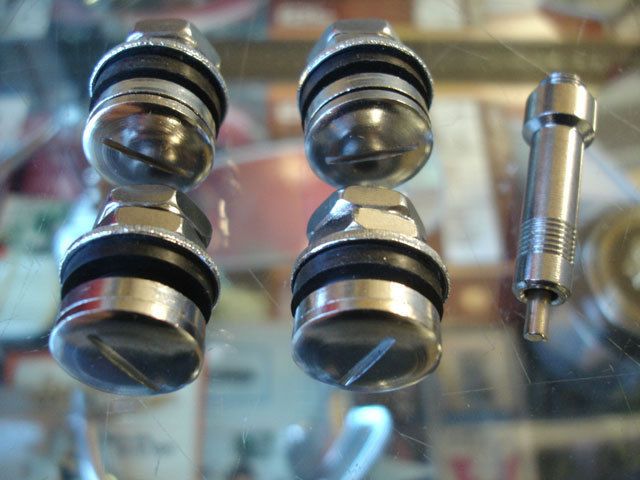 And lastly, Votex rep fiberglass sideskirts. I believe these are the same as the ones I previously had; Fiberglass slip-ons. I would HIGHLY recommend buying from this guy. He sells on Ebay:
items in b5 store on eBay!
But you are better getting a-hold of Paul direct on email here:
[email protected]
. Shipping took less than two weeks from Poland, and they arrived well packaged and in-tact. Cost was $142 shipped. Cannot beat that. I'm happy.
Thats about it. Im looking to come up with something like this once I can get the parts painted......
I'll post more as I do things...but it probably wont be until it gets closer to spring.