[Note to reader] I write both DIY summaries and project journals. The DIY summaries are literal, step-by-step guides to completing a project or repair/restoration on Passat parts, components or accessories.
The project journals are more a chronicle of a drawn out process, with all of my discoveries - and sometimes mistakes - laid bare in more or less real time. The journals are also a qualified step-by-step how to, but with "life" intermixed. I am not a made for TV do-it-yourselfer. I make it through projects unscathed sometimes. And sometimes I don't, working through obstacles and blunders, hopefully to a successful ending.
This thread is one such project journal. It has some mishaps, and an ample supply of frustrations. But the end result on this one is success.
[end Note to reader]
They're here! I picked these up from Godspeed last month. They are incredibly clean and, actually, nearly ready for refinishing. Little or no further prep work required. However to powder coat them, they will have to be disassembled completely, so I will have to blow the pistons out, strip the seals and screw fittings, etc. But all the parts are in very good/excellent shape, and it looks for now that I will not have to spend any monies on Porsche rebuild kits. :wrench:
So here they are in their "before" shots: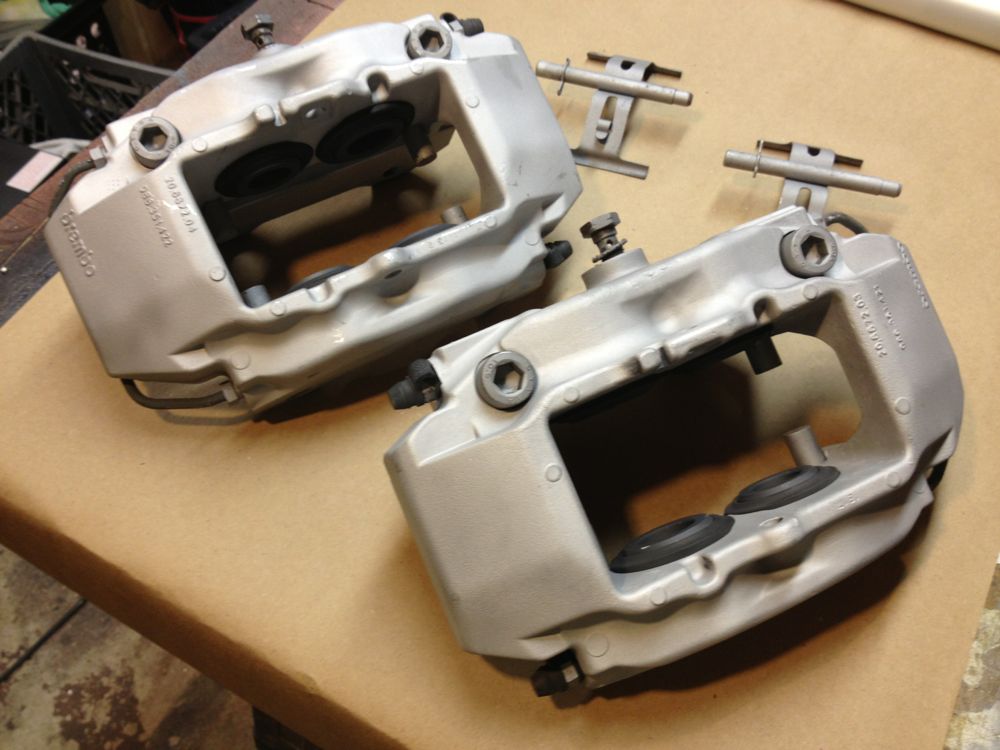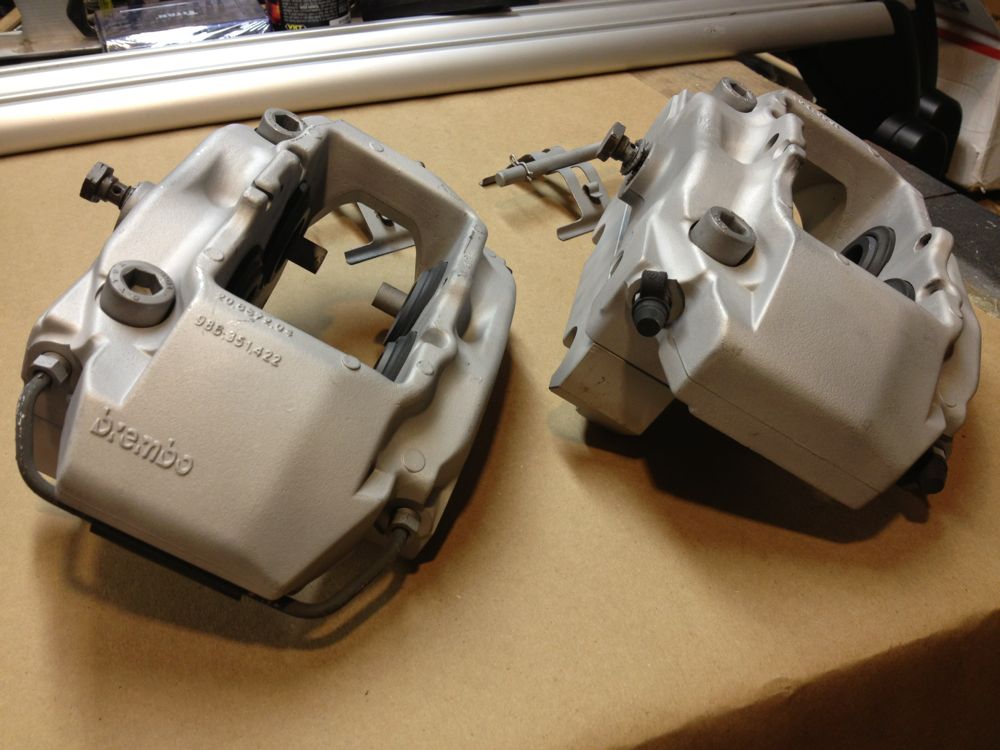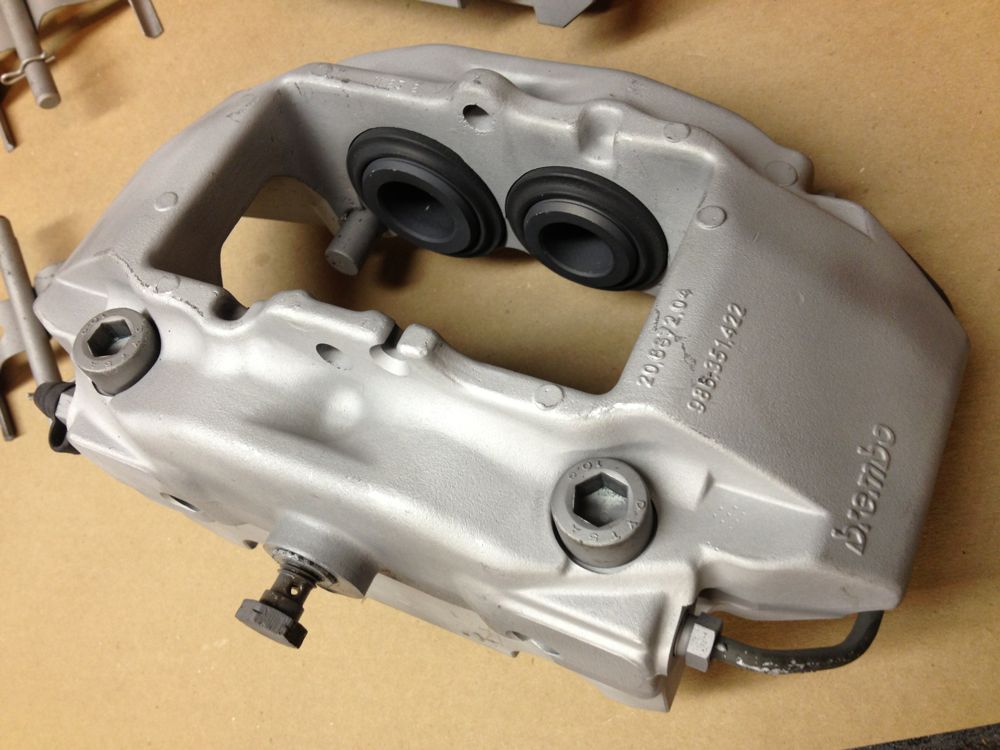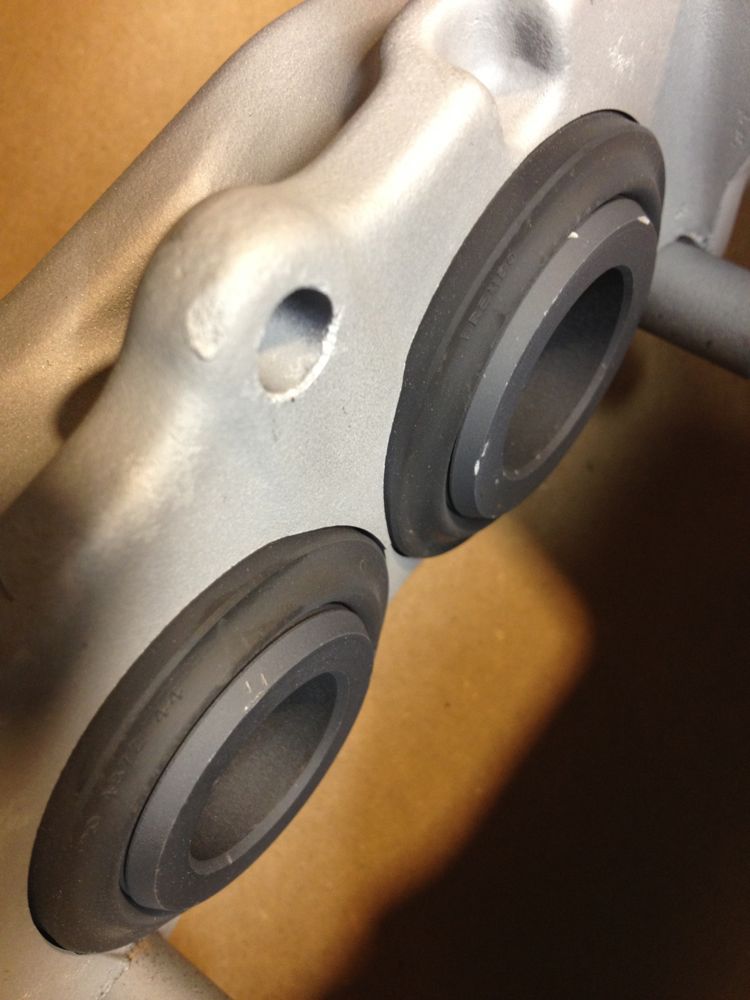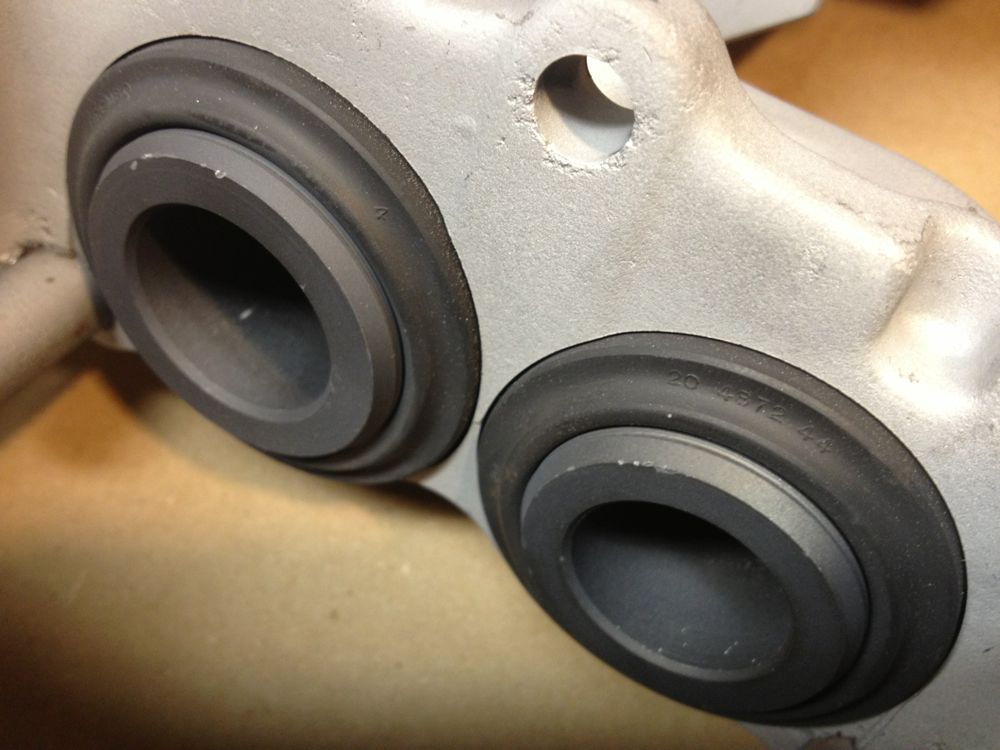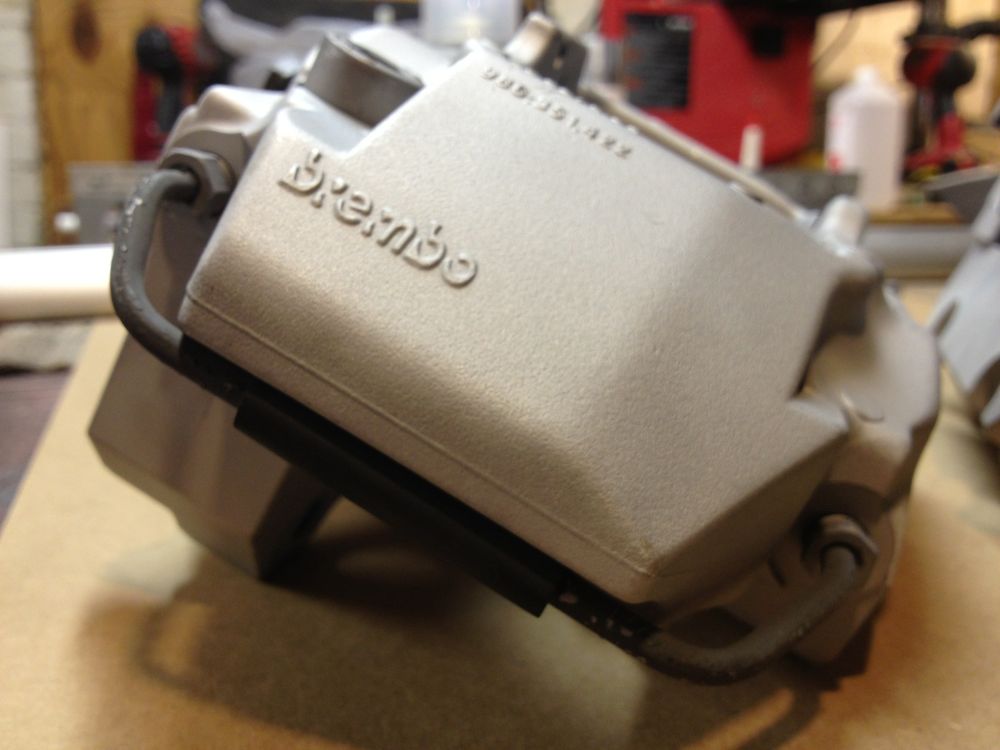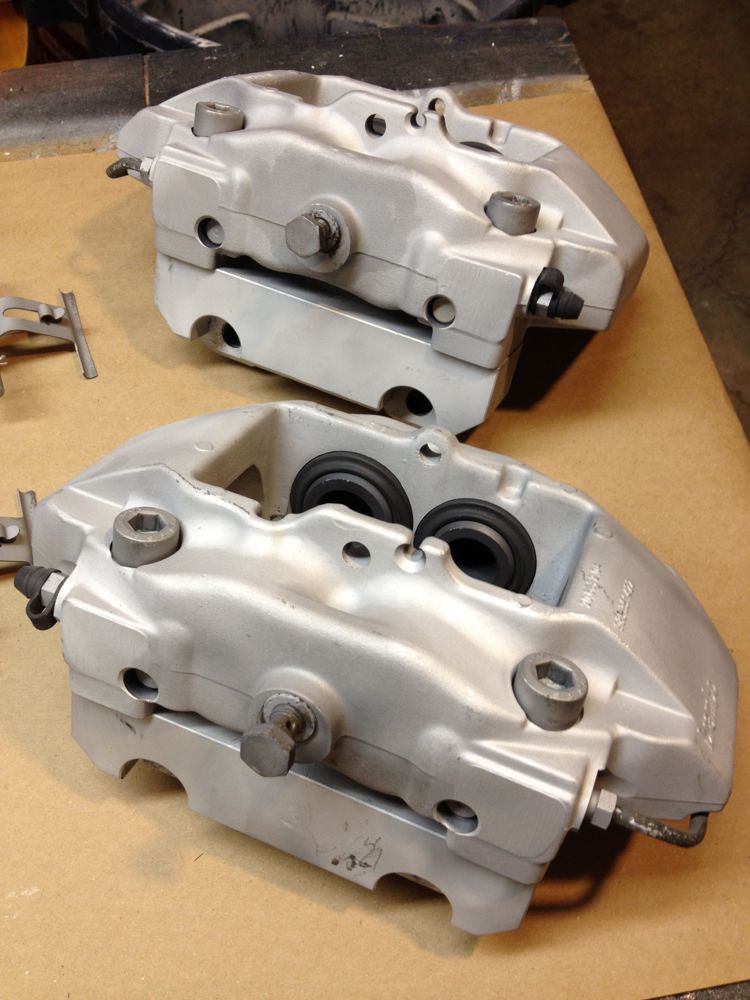 I know I have argued in other threads that solid surface vented rotors are better, but these are screaming, no
howling
at me for slotted and drilled 312mm vented discs. And probably EBC Red Stuff pads.
Or perhaps I will stay with PBR Deluxe Ceramics and get the calipers finished in Guards Red powder coat after all...
:lightsaber: