Patrick-Like the Holiday- Lakewood/Tacoma, WA
Introducing The New Whip....
The 2007 3.6L 4 Motion B6 Variant....
As the B6 sits currently:
From the 2011 WUSTE trip.....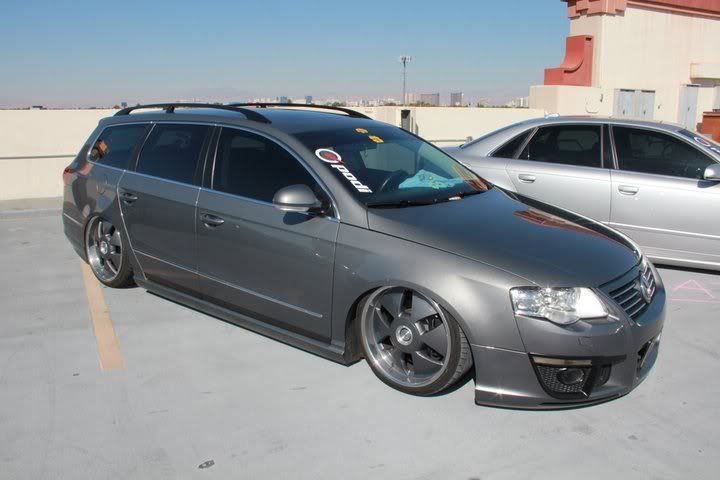 MODS:
19" MAE Crown Jewel Mono Blocks 8.5 up front 9.5 out back with polished lips and color matched centers
Hi Def Body kit (Front and Sides)
Votex rear lip
Airlift Bags front and rear
Accuair E-level Management
Custom Sub enclosure
Euro Tails (Thanks Jack)
Smoked front turn signals
Tinted glass
Euro switch w/ brushed alum. dial
Podi column Dual pod For Air ride monitoring
Podi Valentine 1 guage (radar detector)
in the works:
Inner Tails
A possible new Air ride gauge and monitoring solution.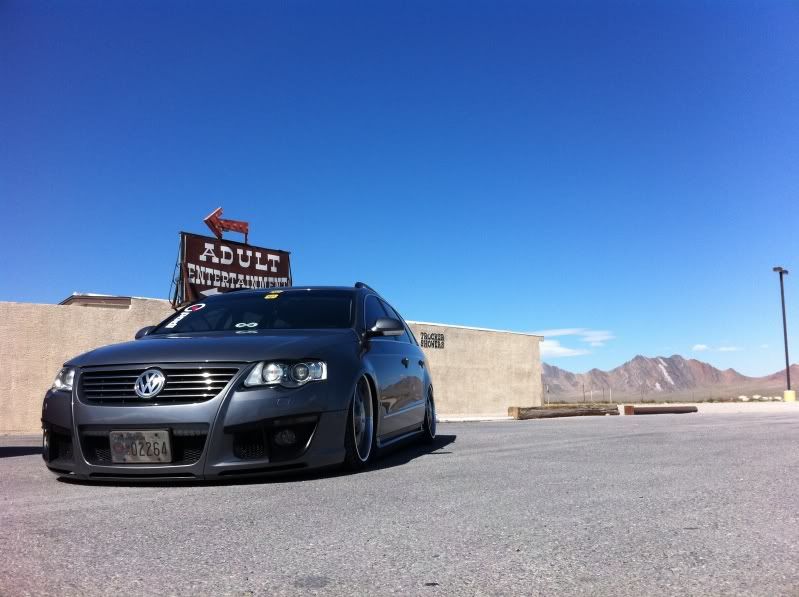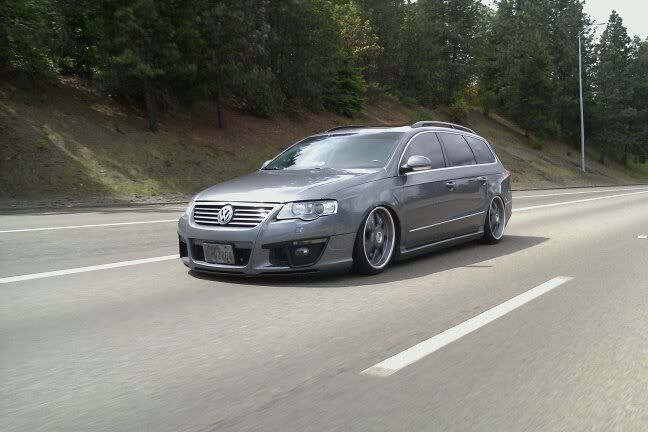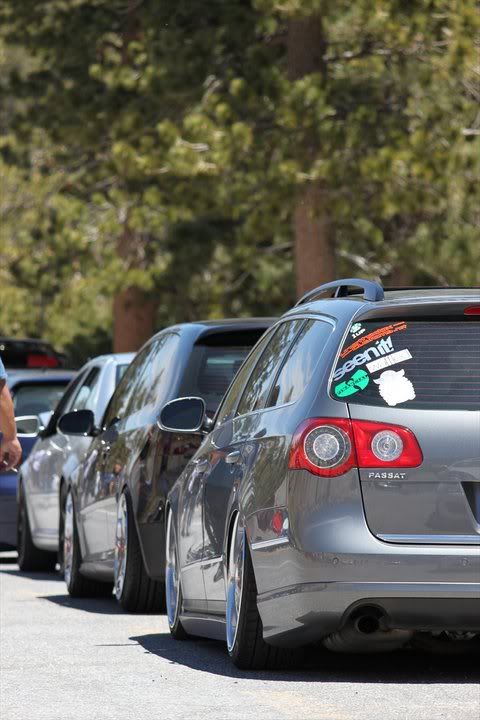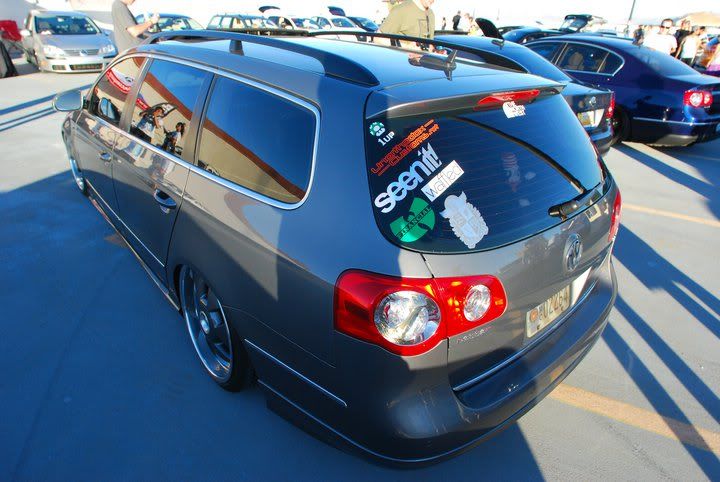 As of last June (2010)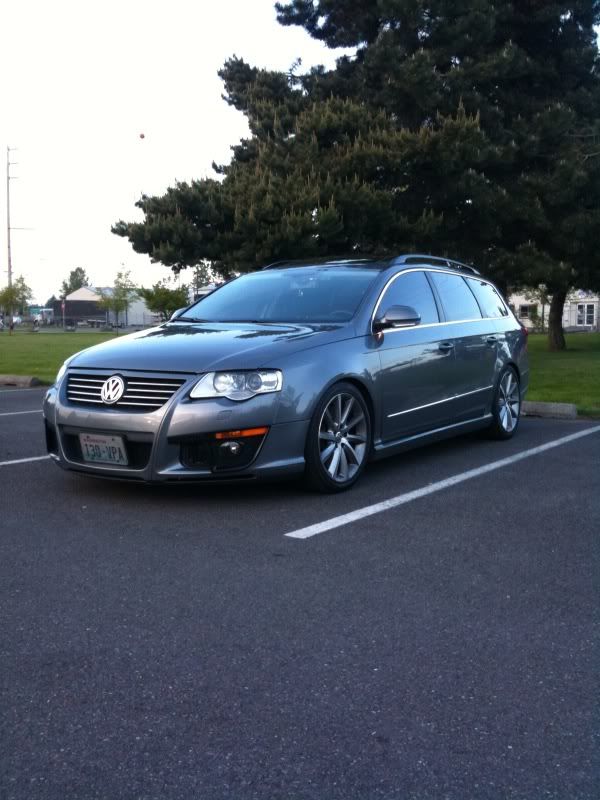 My former 2000 1.8T Candy White Variant
Currently: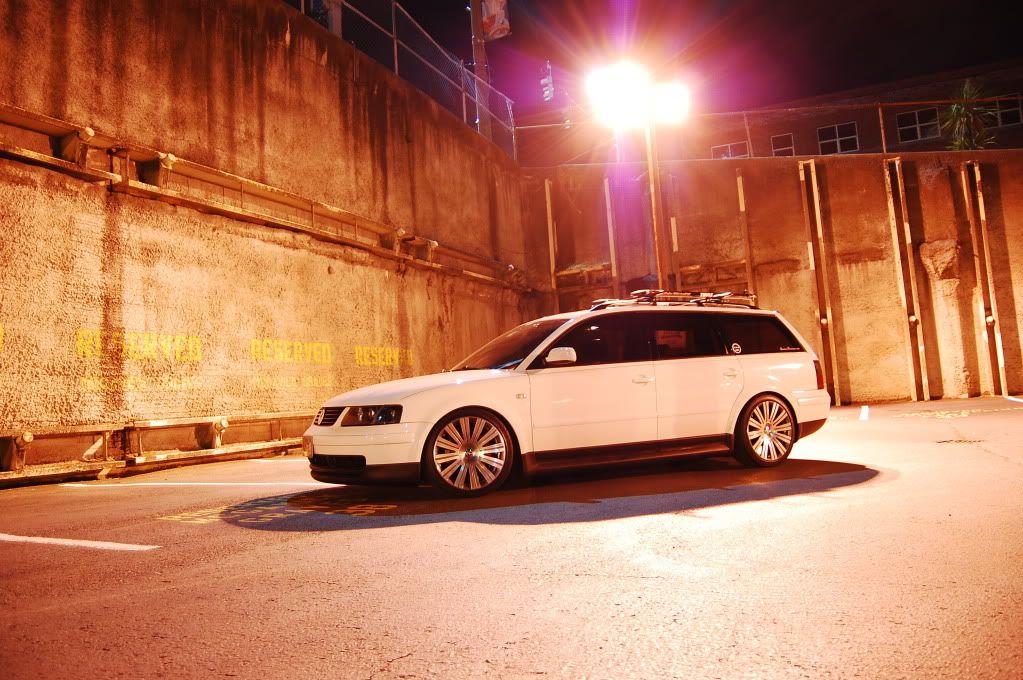 In the begining....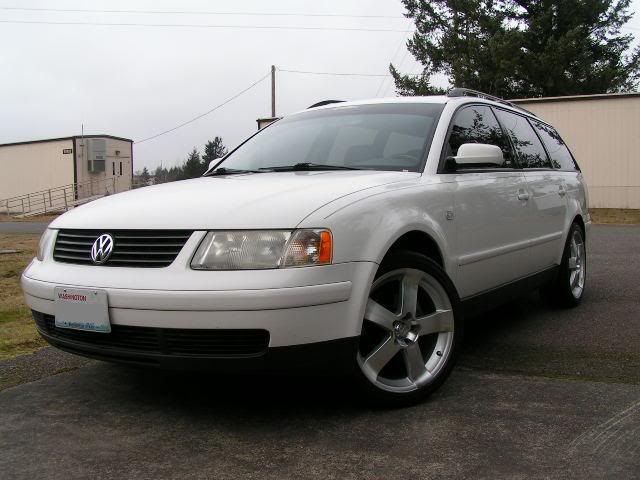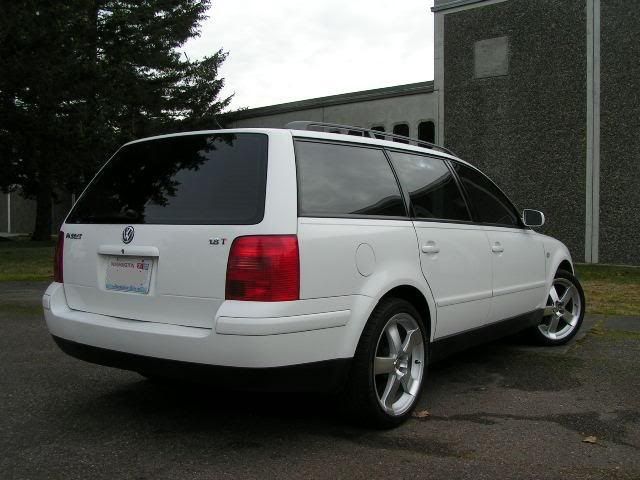 After the Drop....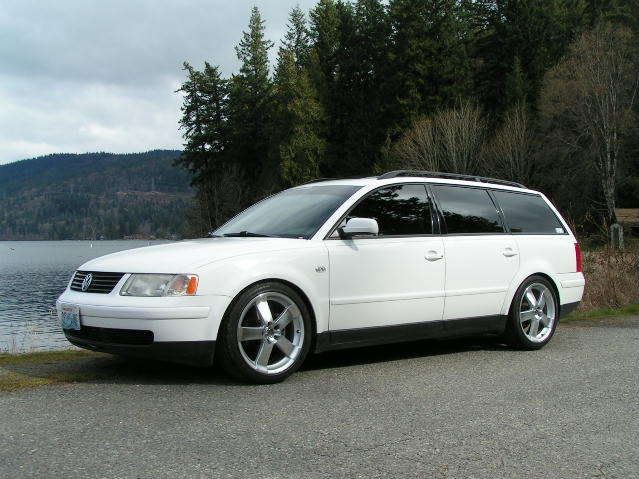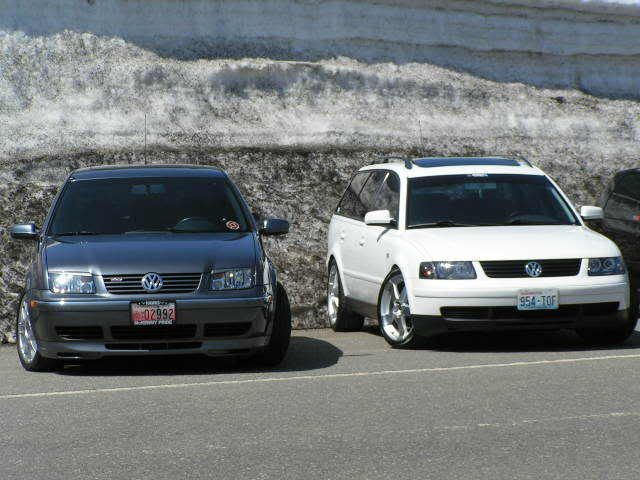 And as of mid 2008.....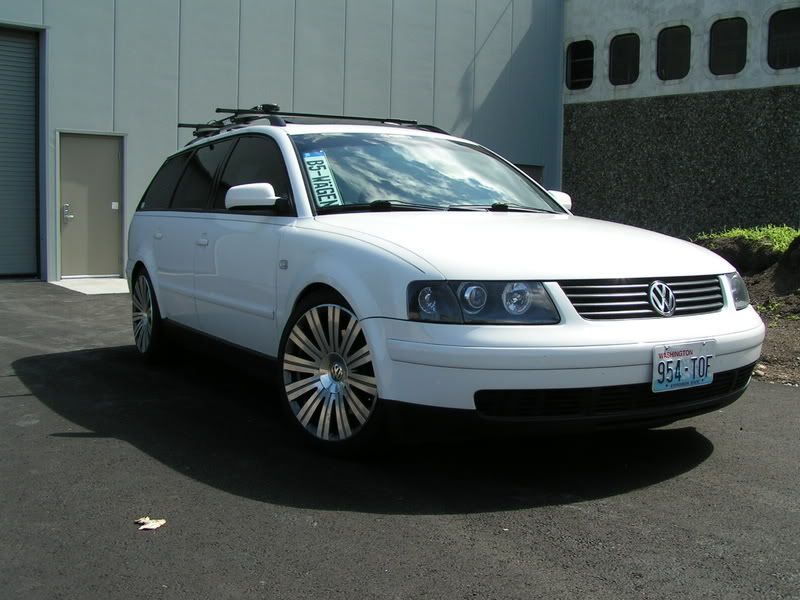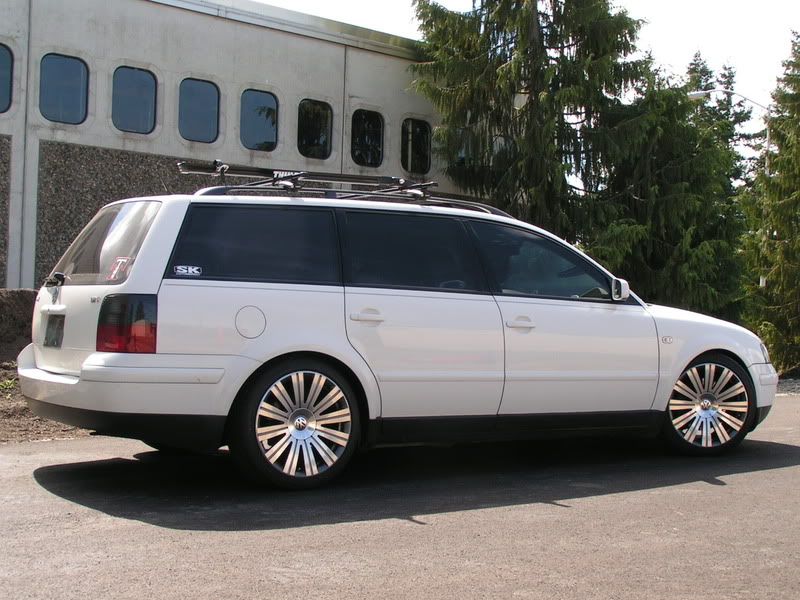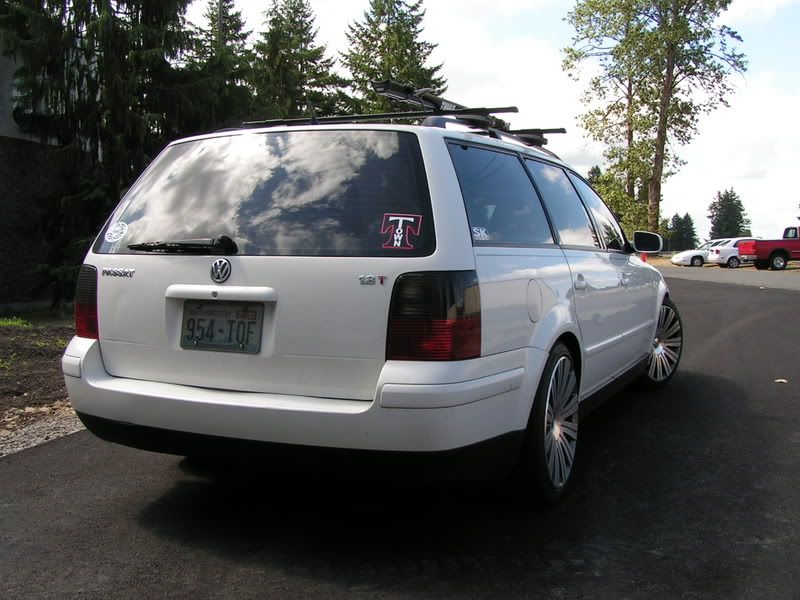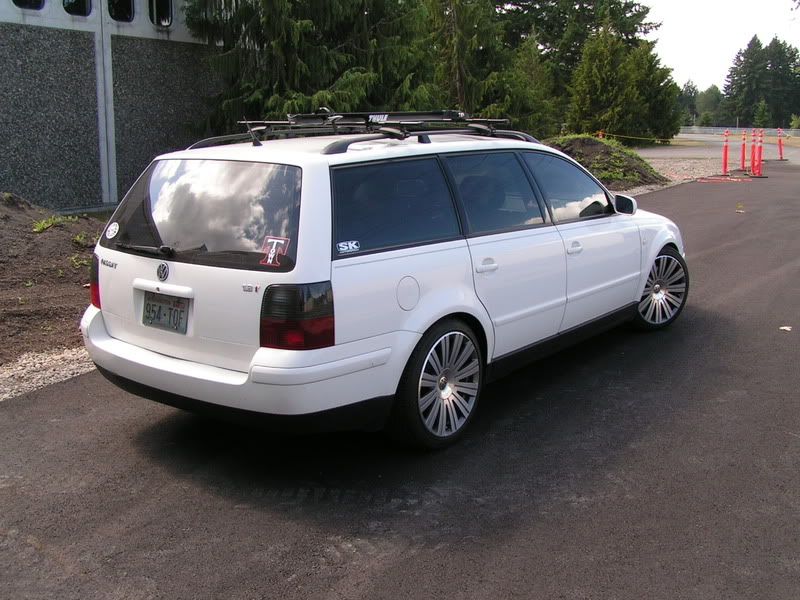 Ocean Shores Cruise 2008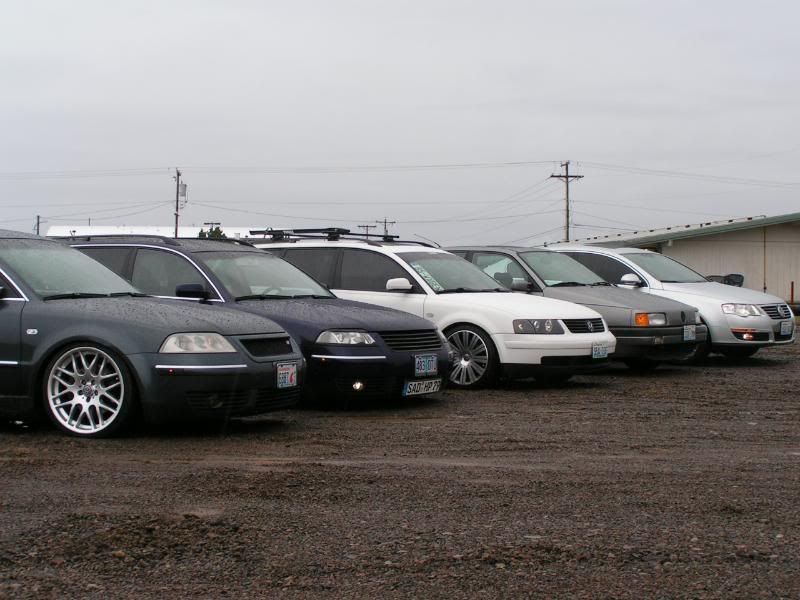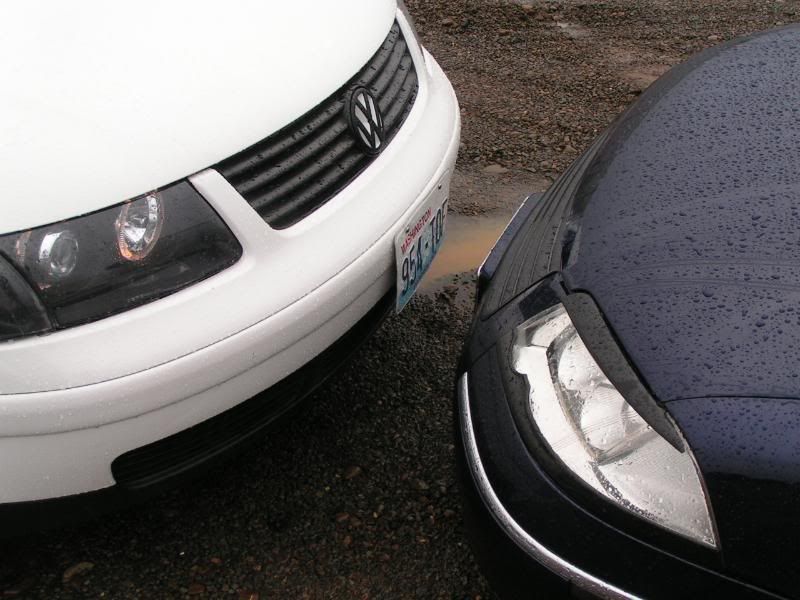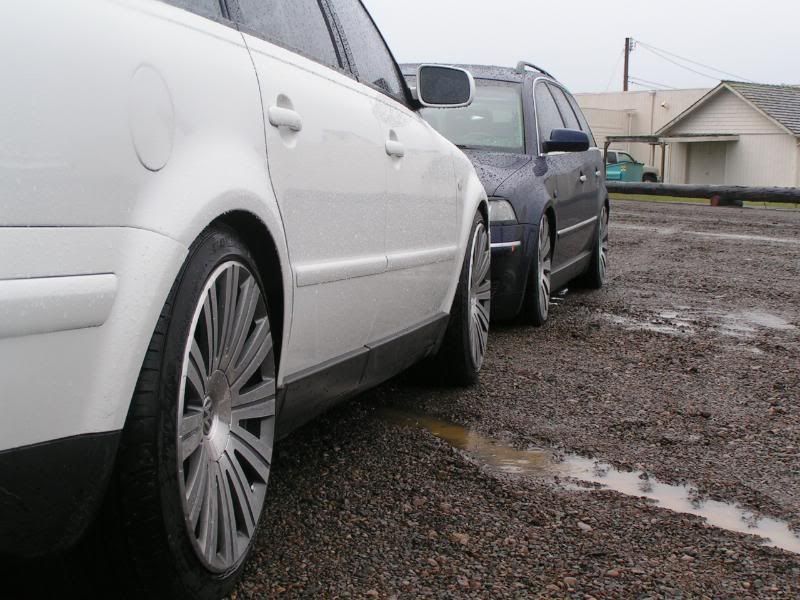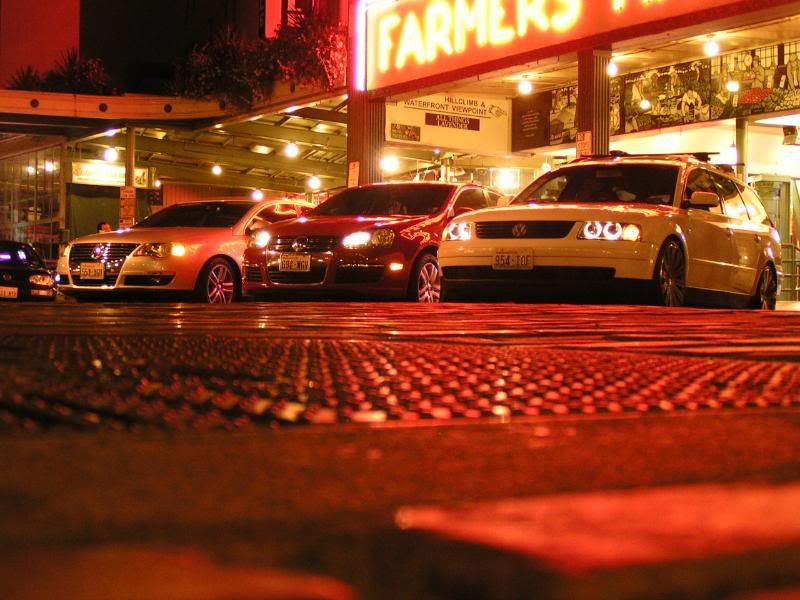 Stone Henge 08
December 08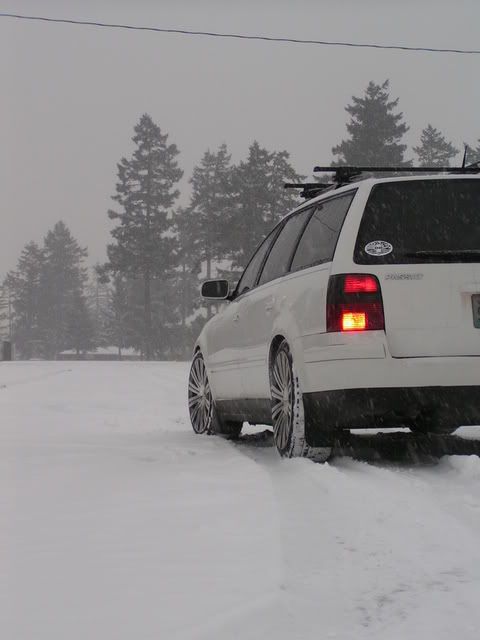 MODS/ Upgrades to my 2000 Candy White 1.8T:
Bilstien PSS9 Coilovers
Techtonics Tuning full stainless Turbo Back exahauxt w/ 2 Borla mufflers
18" Phaeton Rims w/ Falken tires
ECS OEM Big brake kit (Front)cross drilled and slotted
ECS rotors (Rear)Cross drilled and slotted
DEPO Projector/Halo Headlights
Hella 1/2 Smoked Tails
New South Boost Guage w/ Steering wheel pod
Tinted Windows
Euro Switch
Rear Fog Light
1.8T badge
Thule Rack
ECS Shorty Ant.- TT Shorty
B5.5 Center Console
APR R1 Diverter Valve
APR Stage 2 Chip/Flash
Painted Emblem (front)
Splash Guards
Interior conversion.... From all grey to black and grey (Black interior door trim and lower B pillars. Black upper pillars A, B, C, D and Black trim w/ Grey Carpet trim pieces in the cargo area)
Custom Headliner
Black shift handle
It all started with the need of a comuter car that didn's suck on gas as bad as my 04 Explorer but still had the "SUV" type of space....and there it was....So after a little research, I bought it and a little under a year later I made my first cruise to PT and that was it.... It's still a work in progress well at least for my list of MODS to come.... and all of the little things that tend to pop up out of nowhere... I will keep you posted as things move along.
Patrick- Like the Holiday