·
RETIRED Super Stealth Moderator
Discussion Starter
•
#1
•
Not every POTM has to be the baddest, most slamminest in town, or the one with the biggest turbo, guys and girls. This month's entry isn't one of the aforementioned slammed waggies - but the owner is one of the most helpful people here and pretty well respected, near as I can tell.

I give you the POTM for November, 2009: Jon's '01 GLX Waggie! Congrats, Jon!

-Jay
Like most others have stated, I was blown away when I got Jay's PM telling me to get my stuff together. I considered backing out because I didn't feel worthy of the nomination, especially considering some of the other works of art that have graced this section.
Then I re-read the COTM and all was good! :lol:
I cut my driving teeth on VW's, learning to drive at 9 in Dad's '67 AutoStick Beetle! I learned the nuances of a clutch in Mom's '71 Westfalia Camper. The first car I bought was a '71 Squareback with fuel injection and dual-port heads.
Fast forward a lot of years to my young family looking for a new vehicle. We bought a black '99 GLS sedan. That poor car was driven to the limits regularly by me and my wife and was hammered on by two teenage boys learning to drive. We sold it 2 years ago to a local VW family with 212K on the odo. They fixed it up and we still see it around town.
In spring of '08 we went looking for a comfortable car for my 125mi daily R/T to work. I was looking at Passat's and we found a Pine Green '01
GLX
Variant.
The bonus for me was the V6 and 5 speed! I didn't want to deal with a turbo in my commuter car and the 25mpg average I've been getting is worth the comfort of driving this car!
Strangely enough, I kept the previous B5 together without ever hearing about ClubB5 OR PassatWorld. It wasn't easy! :banghead:
Ok, enough background:
Still "new"!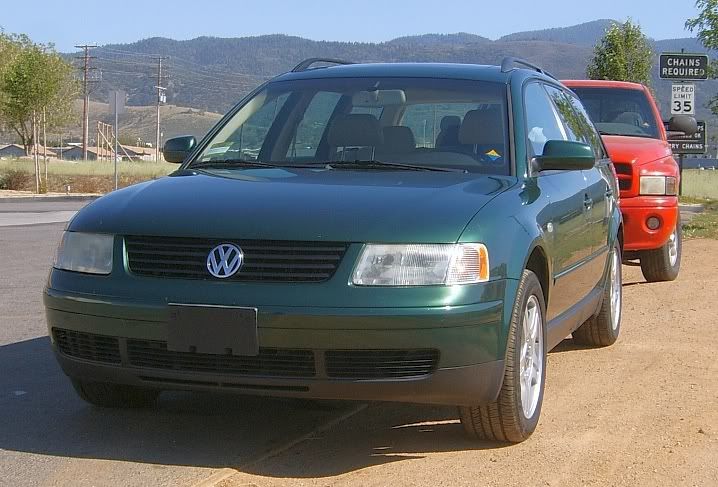 A few months later the poor car had to be wondering who she pissed off to be sent from San Francisco to Tehachapi!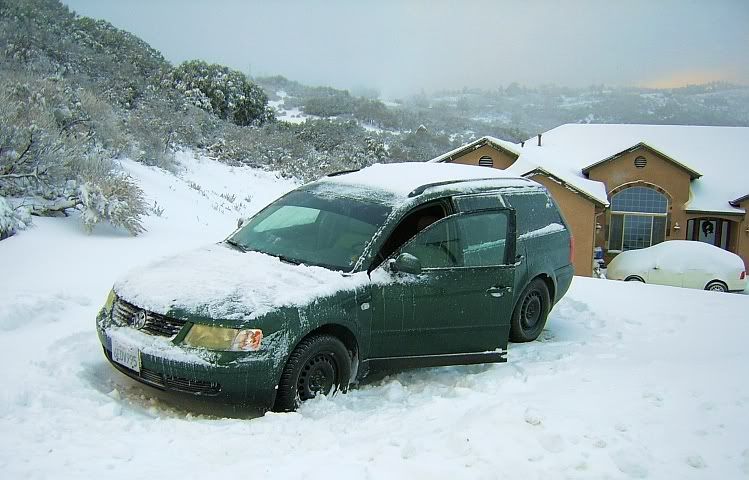 Nice, ummm, Skoda?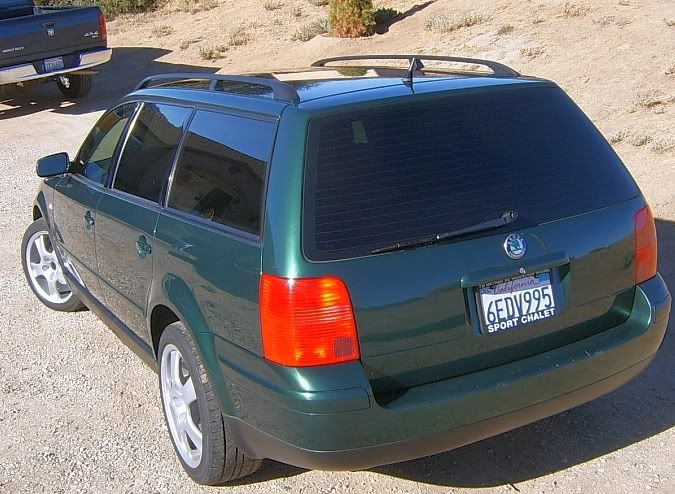 Me in one of my favorite places to be!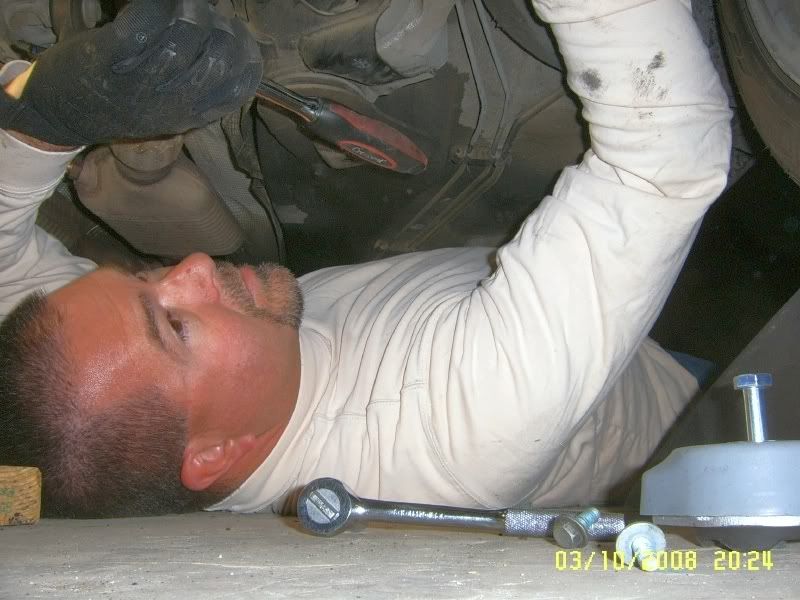 Engine:
Nothing but a drop in K&N…
Interior:
EuroSwitch
Llumar 5% ATR
HuperOptik Klar – Fronts
Outside/Mechanical:
Thor skid plate
034 MS Poly Snub & Bracket
034 MS Street
Density Motor Mounts
034 MS Street
Density Tranny Mounts
JHM Delrin Shifter Stabilizer Bushing
JHM Solid Shifter Linkage Kit
Ronal R7 "Bulldog" wheels – 17x8.5, ET34 – 225/45ZR17 Nexxen rubber
Skoda Badge on rear hatch
De-badged hatch (except for above)
Upcoming Mods:
Eibach Pro-Kit or 1BE springs
Shocks (FSD/Eibach or the new BlauSport/1BE)
Some sort of stereo upgrade when the Monsoon rolls over and dies
JHM Short Shifter
Unitronic Chip
Hella E-Code Headlights
I really enjoy "hanging out" here and have met some truly incredible people who have become good friends in real life. I hope that my occasional contributions to this forum help at least one person keep their Passat on the road just a little bit longer!
Thanks again for this honour! :salute:
- Jon