·
RETIRED Super Stealth Moderator
Discussion Starter
•
#1
•
How about a B6, folks? And not just any B6...this one is subtle and smooth, as well as being most tastefully done. I'm digging it, and I hope you do as well!

Take it away, Tony!
My passion for VW's started long before I was driving. I can thank both of my older brothers for that, as they have owned several MK1 and Mk2 Golf/Jettas and with that, I was hooked. It was not long before I was driving that I would own my first, a 4 door MK2 Jetta which still holds a special place in my heart. Fast forward through 3 or 4 more VWs and arrive at a MKIII VR6 I owned, which had me on cloud 9, right up until a fellow Club B5 member destroyed me in his chipped B5. The old VR6 love was over, and the need for a Passat was there. I went through a B5 as well as B5.5 before straying over to the four rings side with a couple of A4s (They are really Passat based anyways, right?) and then arrived at my need for power. They say " no replacement for displacement" and so arrives the 2006 Passat 3.6 you see here.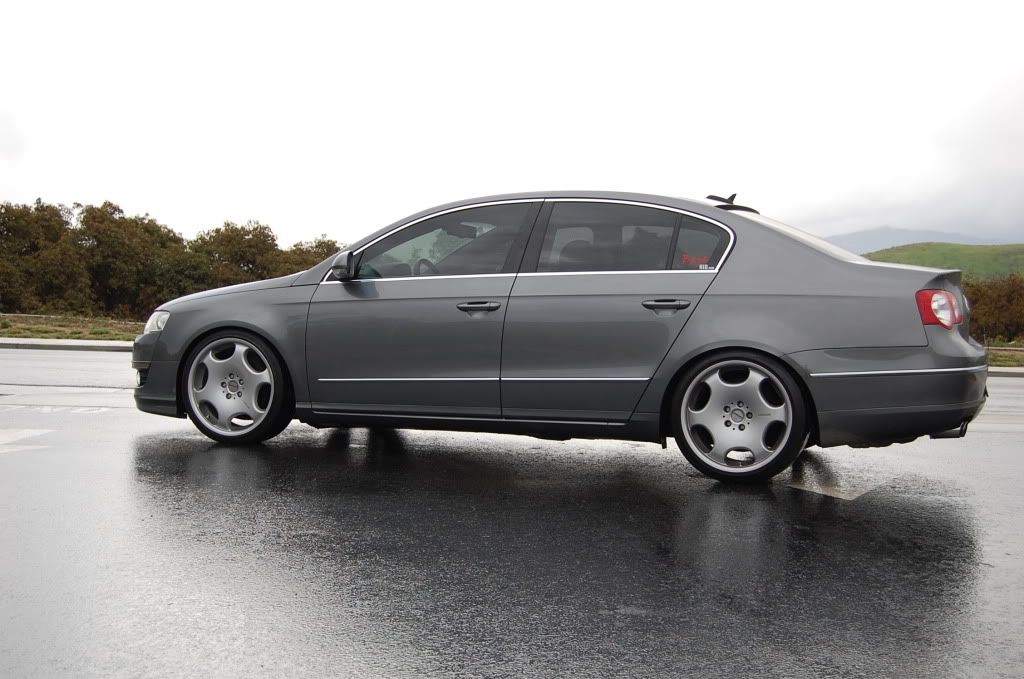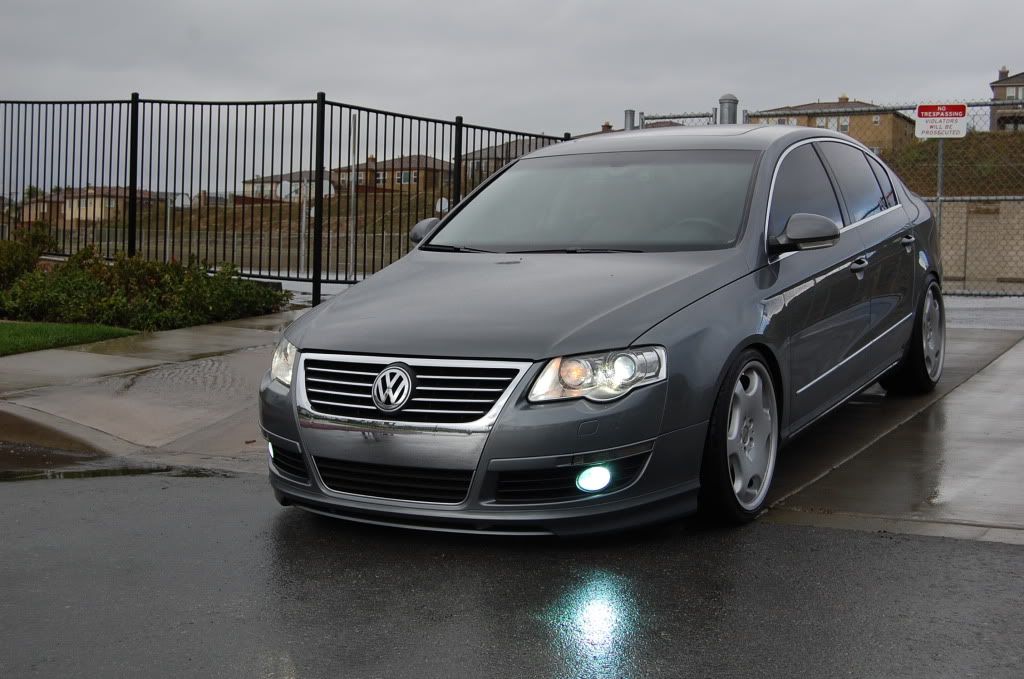 This Passat was purchased on a whim, from a dealer's lot full of 2007 models, on a New Year's Eve night; they were anxious to make deals, and even more anxious to move this vehicle which was in their lot for almost 12 full months. It was completely decked, from the Dynaudio Stereo system to heated seats, sport package and Bi-Xenon lights.
The only option not checked: 4Motion. That's ok, I live in California. The color combo is perfect, light grey interior with a subtle charcoal looking exterior, and I was sold! Being a 3.6, 280HP was a true blast from the past, and this car drove very different than the tune of the 4 previous 1.8T vehicles I had owned - it had RAW power! A few signatures, and I was off, on New Years Eve rolling in a new dub.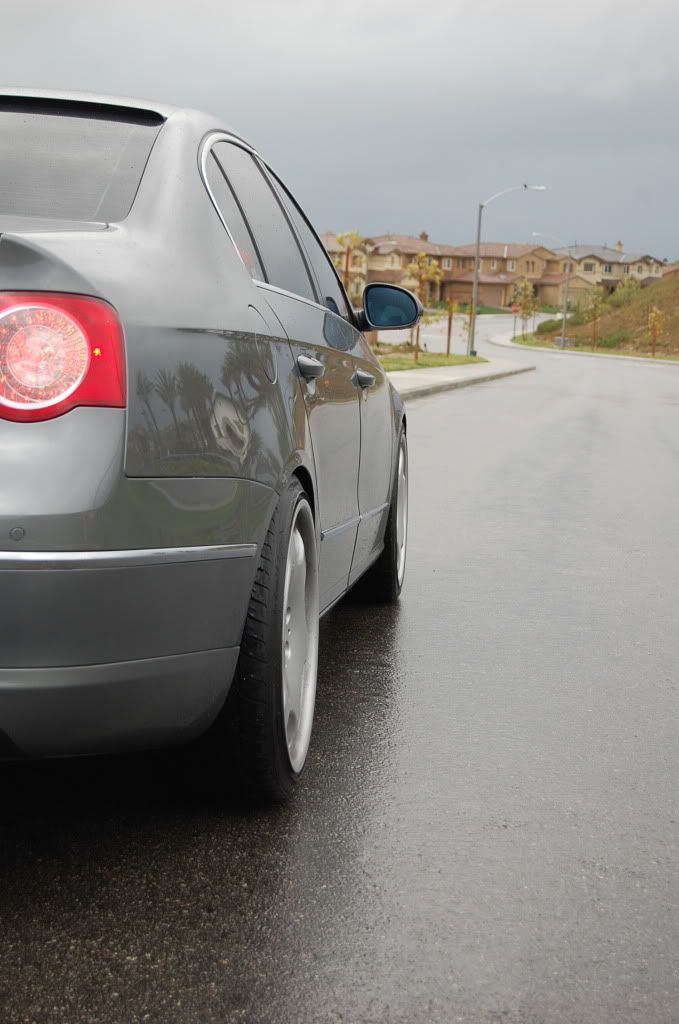 How it sits now:
The modification list is brief, and subtle: The suspension rides on Bilstein shocks and H&R Springs giving a nice 2" drop all the way around. After six different sets of wheels, I have arrived back at the mothership of all wheels (IMO of course) - 19x8.5 Carlsson 1/6 EVO (front) and 19x10 Carlsson 1/6 Evo (rear) on Toyo 235/35 (front) and 245/35 (rear). The lower body moldings have been color matched, and it has a Votex front spoiler and a M3 rear window spoiler. The taillights have the Euro Spec red fog, as well as euro switch and VAG mod for all to work as the Germans originally wanted it to. On the inside, the mods are simple: OEM monster mats, R36 Pedals, JL audio subwoofers and amp to compliment the Dynaudio. The engine took on a VF Engineering intake, and we called it a day.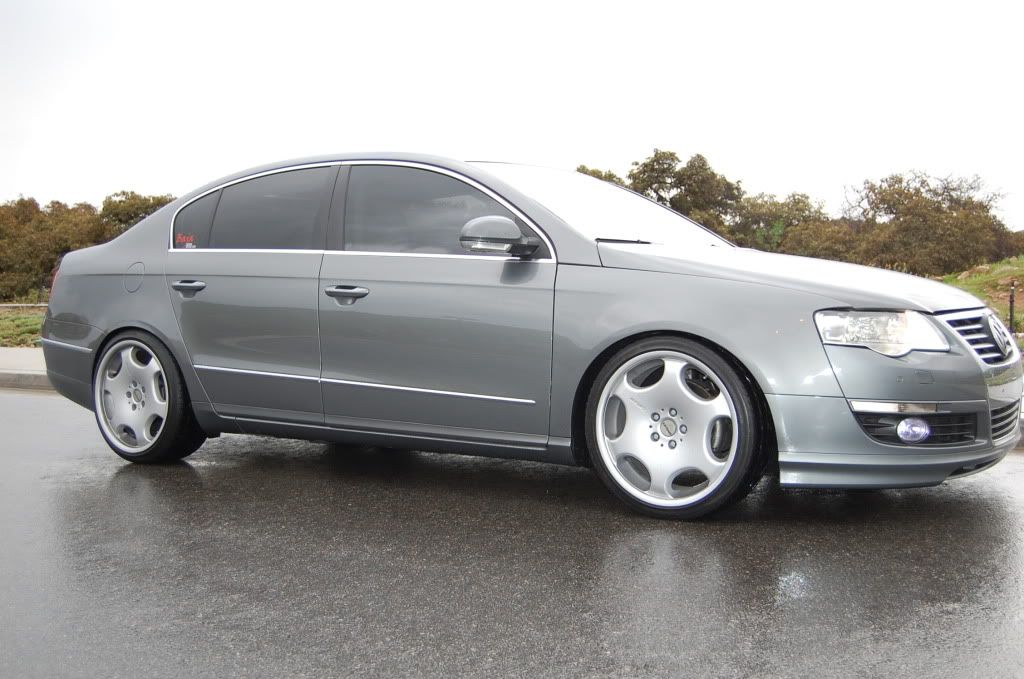 It was mandatory to upgrade the fog lights with an HID kit as well, in 4300K for the summer, and 3000K for the winter.
All is good, I thank my wife and daughter, as well as the family of friends on Passatworld and the other forums that have helped me get to the ride where it is now!