Discussion Starter
·
#1
·
Hi guys, its been about 8 years since I posted on VW forums (my other usernames were
dimafp
and
boneca
) for some reason I'm not able to recover either one so I had to create a new clever one
I was pretty active on ClubB5, PassatWorld and VWvortex at the time.
I have a long history with VWs my latest were 12 CC and 03 B5.5 and few VWs before that.
I've been looking for daily for some time but every time something was coming up.
I decided to start looking again and I had my eyes set on GTI mk7 or Golf R mk6 but my budget wouldn't allow it! so I went back to my long lasting love Passat:
2012 VW Passat SE
2.5l , 5 cylinder, 170hp
5sp manual
Tungsten Silver Metallic
black leather
18" wheels
90000 miles
$7000 + docs and fees
(hope pictures work as I linked them from another forum)
couple of pictures of my loved B5.5: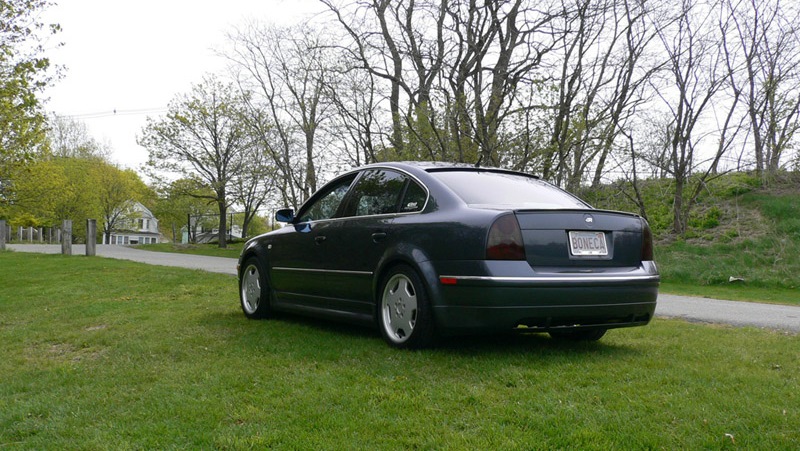 I jumped on BMW wagon back in 2013 since I wanted to have an SUV and at the time I didn't like anything VW was offering (my ex wife had a Tiguan at the time, it was too small and I didn't like Toureg) so I bought myself 2011 BMW X5 35i and had it for couple of years, then I got divorced and found myself in 2013 BMW X5M which is highly modified and I still drive it today.
As you can imagine driving 650hp X5M isn't the best for daily driving and I drive roughly between 75-120 miles a day and I'm about to hit 110k miles!
couple of pictures of my X5m E70:
Not really planning on modding this b7 just yet but we'll see, I already have a list of few items I'd like to get done to it :lol:
here is the items I'm thinking about:
1. Short Shifter (last one I had in 03 b5.5 was from Dieselgeek and I remember I liked it but not as much as one I had in 99 v6, can't recall the brand for the life of me, maybe NeuSpeed?) I checked Dieselgeek website but looks like its not offered for b7 so I will need to do more research on this!
Anyway if anybody can recommend a short shifter for 2.5 I'd appreciate it!
a. need to have a shift knob too
this hasn't been decided yet
2. Headlights (saw some Chinese LEDs for about $350-$400) will need to do more research on that! maybe tail lights too! (looks like I don't have to worry about side markers with this model)
3. New head unit, OEM or Android with backup camera and ability to run Waze
4. Votex (OEM)? body kit (front lip, rear diffuser, side skirts)
5. OEM or eBay rear lip spoiler and eBay rear window diffuser?
6. Badgeless Front grill
7. Shocks/Springs - H&R or Koni or Eibach?
8. 18" or 19" Monoblocks
9. possibly wrap car in Alpine White with gloss black roof and side mirrors (I really wanted to find white color car but couldn't)
10. axle back dual tips exhaust
11. possibly some performance mods under the hood and new rotors/pads when time comes!
12. maybe R steering wheel
Let me know what you think!
Thank you!