·
murdered out Jetta, er, B5 Passat
First off, I would like to THANK both Jordan (TTB5), and Ray (rayzeroo)!!! :salute: :bowdown: :thumbup: :thumbup:
This MOD would not even be possible for me to accomplish it, if it wasn't for these stand up PW members!
Hey, if you've been following my thread in the Regional forums, you would know that I had acquired 4 HID projectors, Hella clear headlight lenses, and a set of OEM headlights.
I got 2 low beam valeo projectors and 2 Hella Bi-Xenon projectors.
I had a local shop do the retro-fit for me. They were reasonable priced so that's why I decided not to try it myself.
I just got the headlights back late last night. After looking at the job that was done and keeping in mind what I told them I wanted done, there's a couple mistakes on them. So I plan on taking them back and letting them fix the mistakes until I'm 100% happy with them.
Here's a pic from far away for now, I will post closer shots in a little while.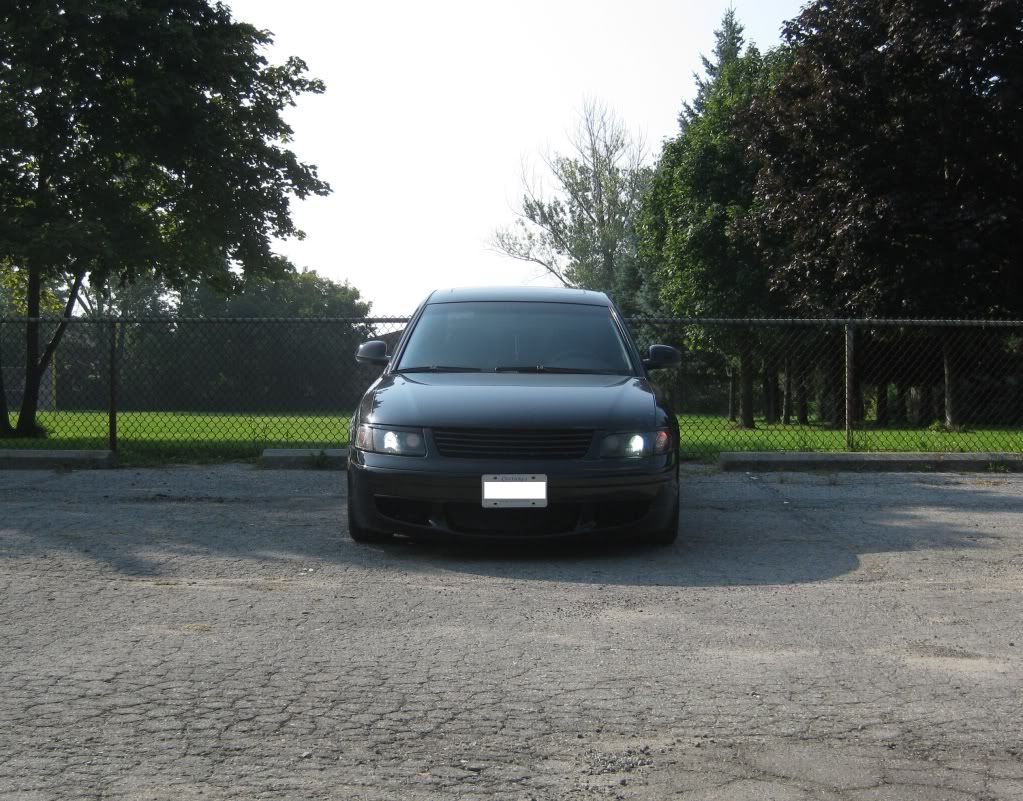 What does everyone think about them so far? :thumbup: OR :thumbdown
Thanks!:salute: