Discussion Starter
·
#1
·
I purchased the car in 2006. 99 Passat 1.8t AEB. I knew nothing about the VW or Euros for that matter. I originally bought it to be my family car. This changed quickly. i put a custom exhaust and a system in the car until 2008. I deployed overseas to Japan for 3 years. The car sat in my moms driveway the whole time never being touched. I came back in 2010 and did a bunch of work to get it to run. It ran reeeally rough. went back to Japan and the car continued to sit for another until now. I went to AWE Tuning and bought a Vag-Com. Good thing is, they are located about 15 mins from my house in PA.(AWESOME)
Got the car running as some of you may have seen in my previous thread...
Now that im waiting for all of my paperwork to get processed in PA (my car was registered in NC) i decided it was time to do some body work. i originally shaved the vw logo but now i decided to shave the whole trunk. the top of the trunk had all of the clear coat peeling...
the back of the trunk just looked like trash..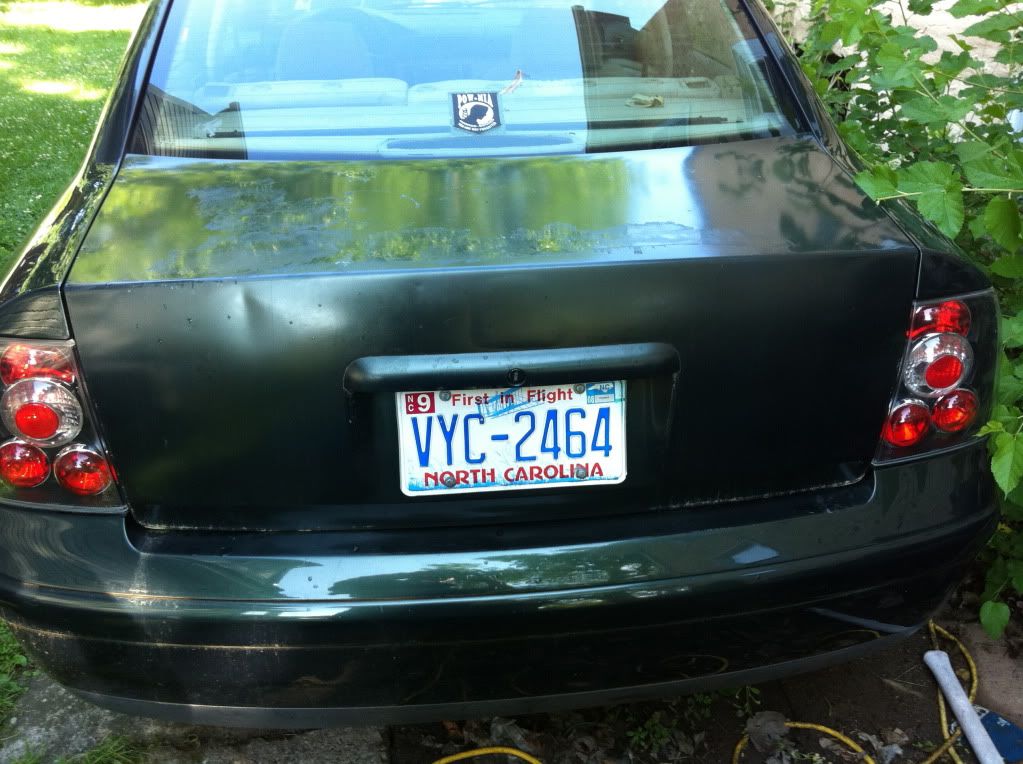 Being that i my little brother and a few of my friends do body work professionally, we started getting crazy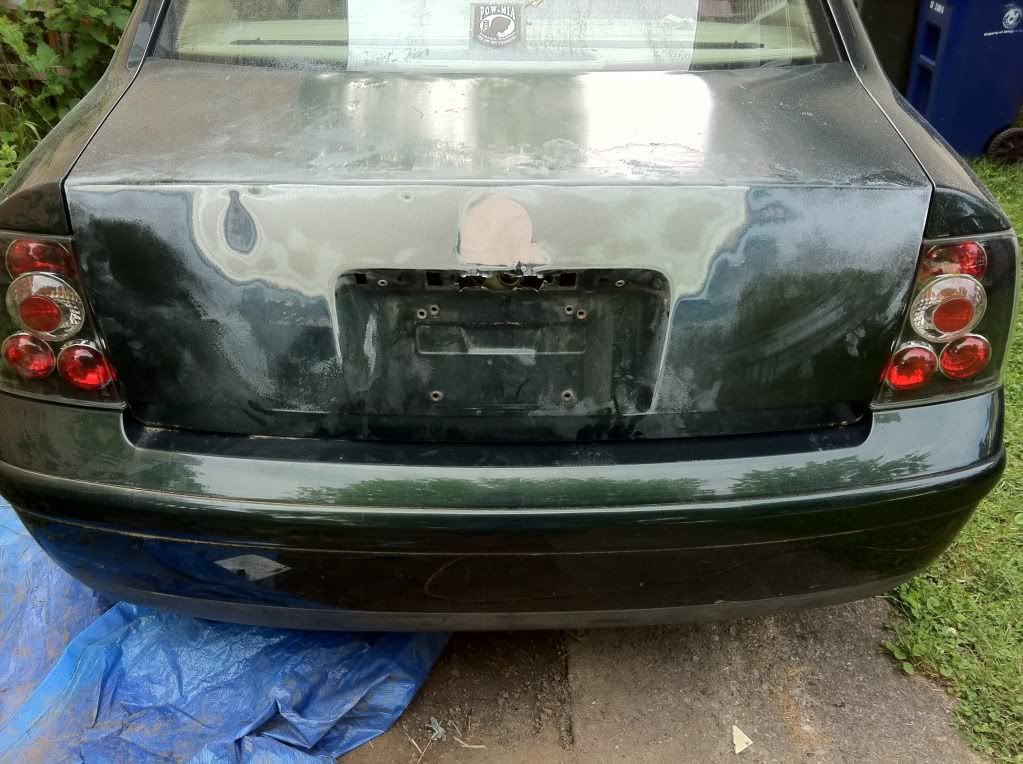 And due to on oncoming storm i think... i threw a light coat of primer so nothing will rust. I will fiberglassing the area that had the "hump" over the license plate. I ordered new LED lights to be wired in and took the whole key lock part of the trunk out. (the trunk can still be opened from in the car.)
Since i was waiting for the weather... i decided to take the back light out of the rear window and sand, prime and paint to match the rest of the car...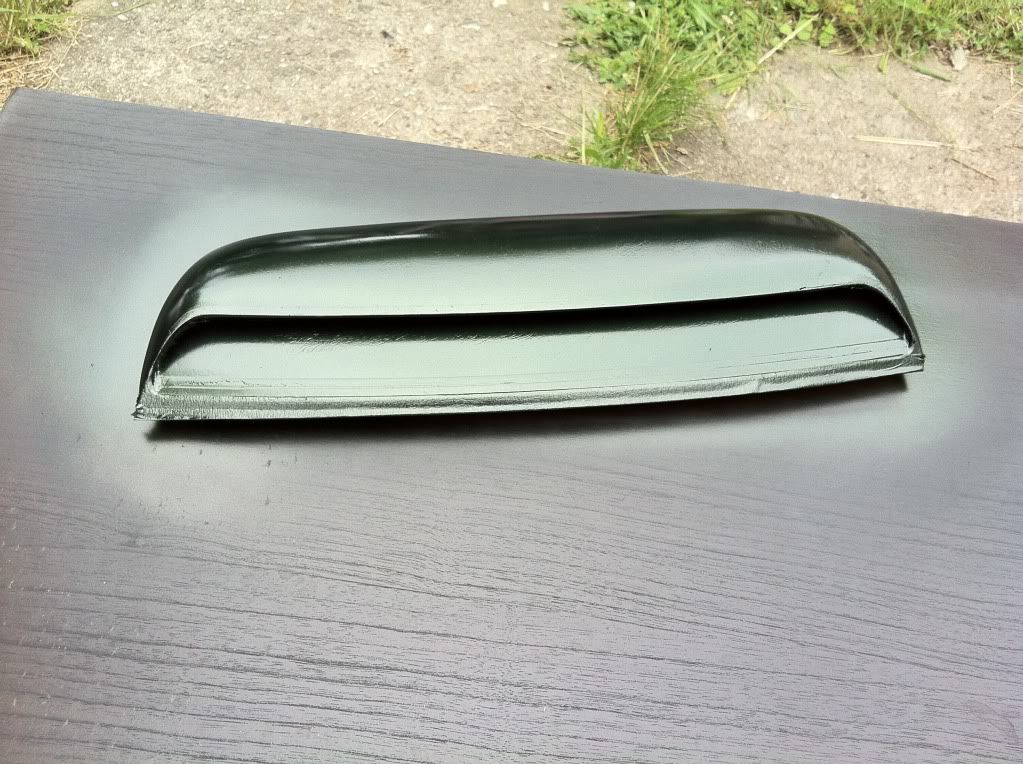 i will keep updating and resurrecting this thread as i continue on.... i intend on doing a lot of engine work as well as body work in the coming months.