Discussion Starter
·
#1
·
Well the passat was my first car its a 2002 1.8t auto, i got it when i had just turned 17 as a hand me down from my dad, at first i was sort of disappointed, but when i discovered the awesome community behind volkswagen and the fact that not many people own modded passats i began my journey. I've only had the car for 8 months and im looking for constructive criticism plus suggestions, etc. below are pictures and what i've already done.
Ext.
- smoked tails, fender markers, & side signals
- black badgless grille
- polyurethane spoiler lip
- 17.5 inch b7 a4 wheels
- 25% tint windows
- 1.8t badge
- unpainted eyelids
- blacked out side mirrors
- black vw trunk emblem
- euro plate
int.
-12" MTX sub
-250 watt MTX Terminator amp
-Cobra XRS pro 9500 radar detector
engine & perf.
-Hyperboost HX-C diverter valve
-K&n Drop in air filter
-Gutted airbox (to be connected to hose routing to cold air zones)
-resonator dropped & free flow piping added, have a dual tipped flare up muffler sitting in the garage waiting to be welded in
sry for crap cell phone cam & lack of photography skills lol!
-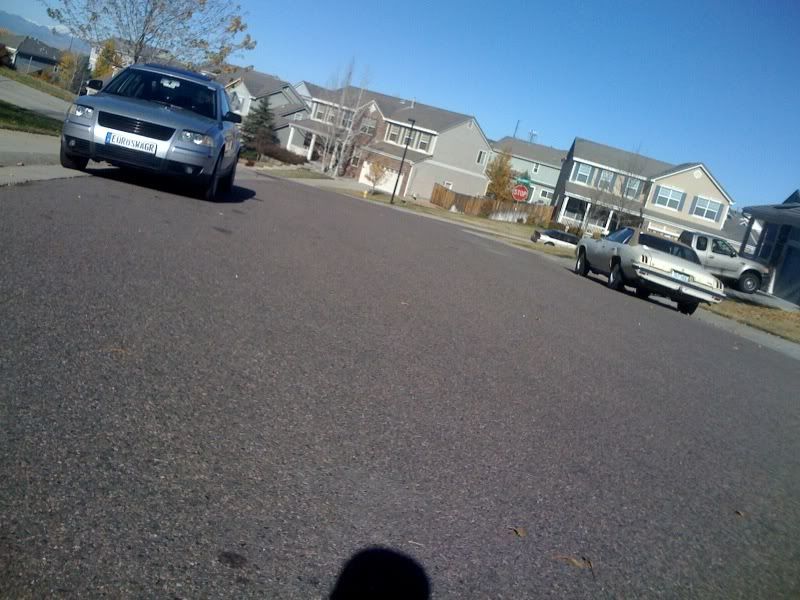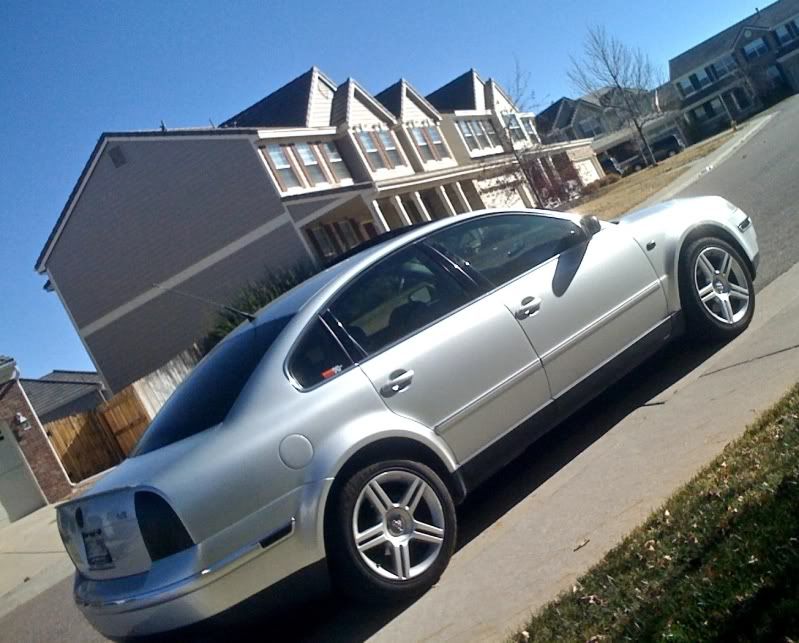 -
to be done:
H&R 1.75 lowering springs in combination with new struts, maybe coilovers.
APR Stage 1 tune
somewhere down the road k04.
new headlights preferably HID's w/ halo's.
wire in radar to clean up inside.
Im sure there's tons more that needs to be done & improved on, thats what Im counting on you guys for.
thanks!