Discussion Starter
•
#1
•
Sirs
This mod works only on :b5: and :b55:
without
sunroof.
AFAIK this mod will also work on :b55: with sunroof, but i can´t guarantee for it.
It´s definitive
NOT
working on :b5:´s with sunroof
Things to obtain:
Digital watch (blue): 7M3 919 203 Y20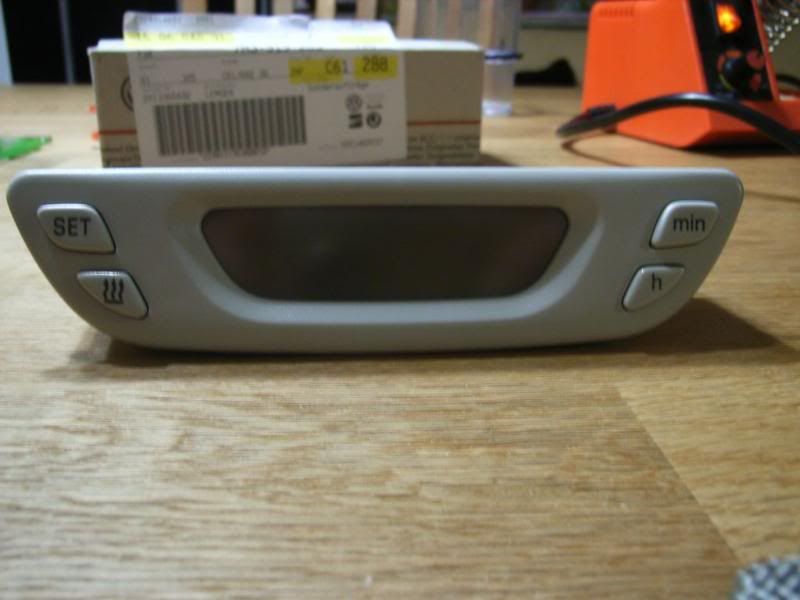 or a green one: 7M0 919 203 D Y20
Front frame: 7M0 867 659 Y20
Rear frame: 7M0 867 660
Housing: 6N0 972 705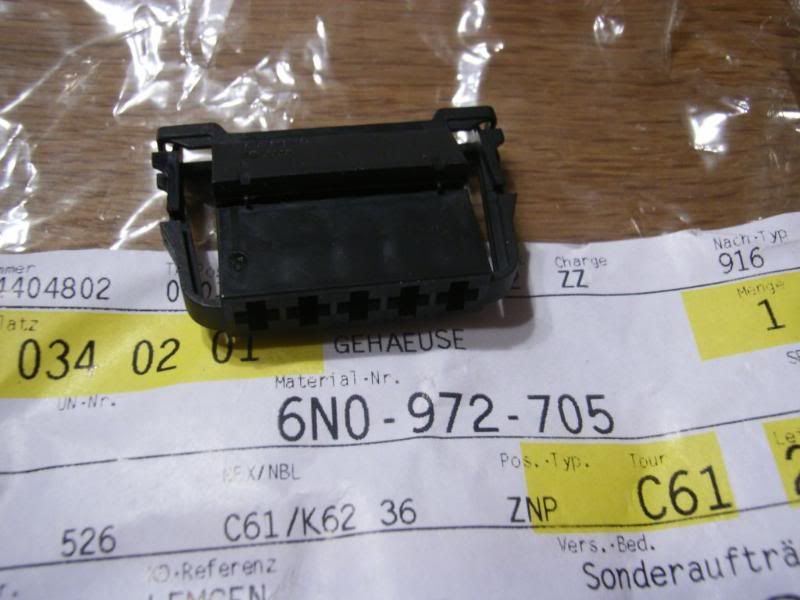 Wires (x3) : 000 979133
5xWire in various colors, each ~1,5m (depends on, if using the switch function)
Shrinking hose (not necessary, but Professional)
Some clamps to branch off, and to connect ground
Maybe soldering iron and solder.
At first dismount your dome light and determine the mid of it´s assembly opening.
From this point you have to measure 5,5-6cm in a right angle upwards.
This point is the cross in the picture: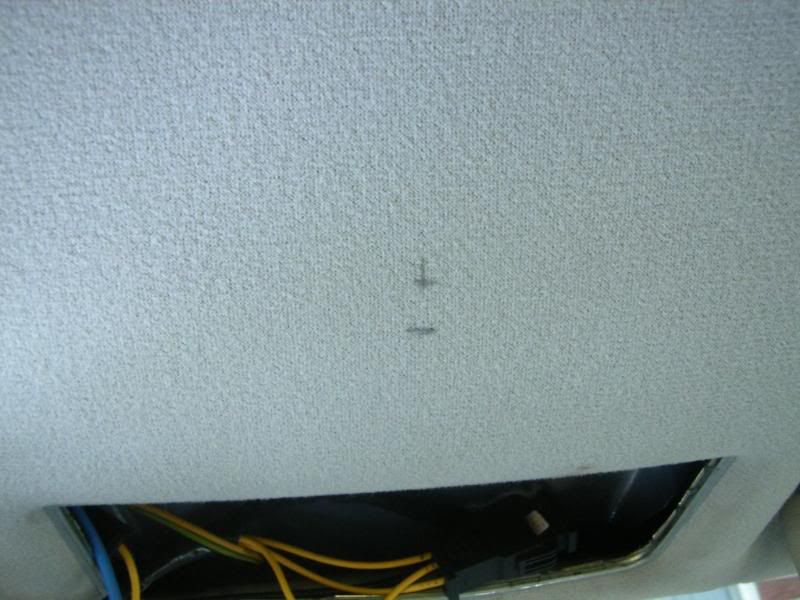 At this point you marked, you have to hold the rear frame with it´s tiny hole and line out the inner ring of the frame.
Should look like this: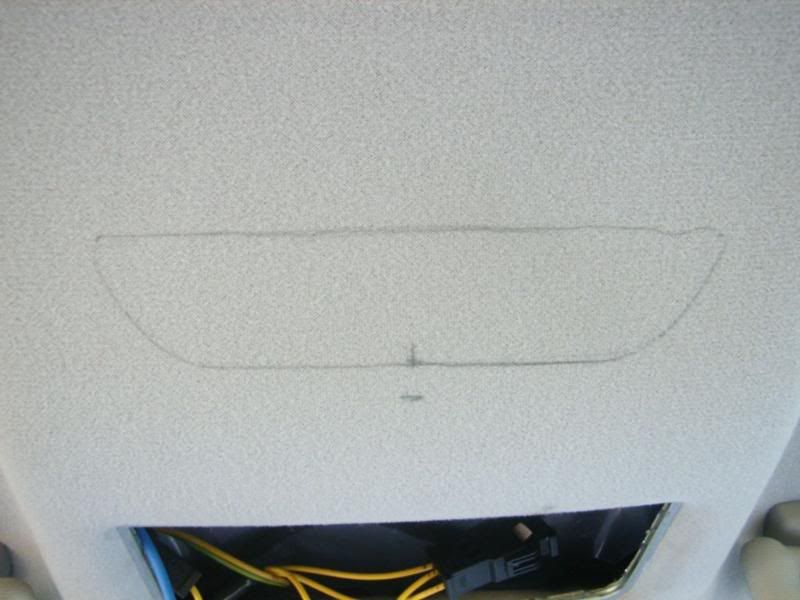 Now you have to take a cutter knife (new blade recommended) and to display your courage :lol: , and cut along the line you drawed :nervous:
Should look like this: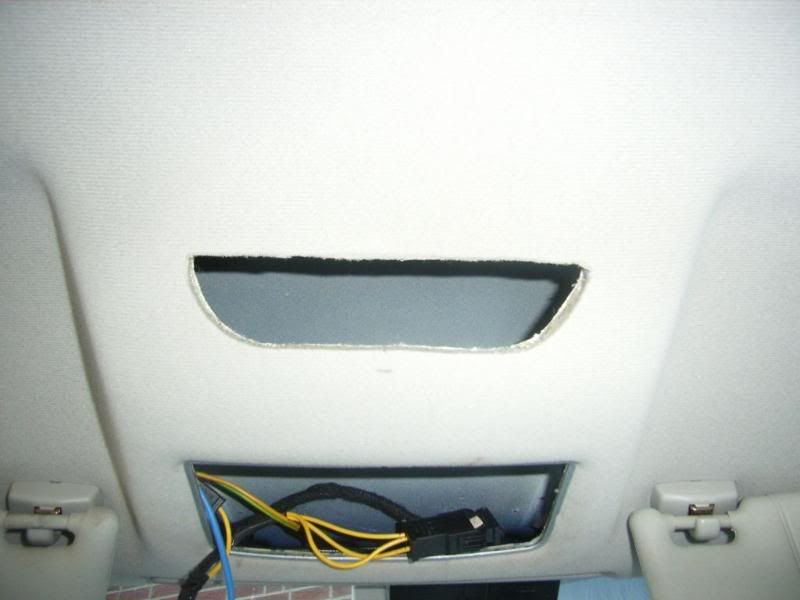 Now something less spectacular:
Plug the prefabricated wires into the housing (yes, there will be one left over), and extend the other end with the long wires.
I soldered them (staggered) and isolated them with a piece of shrinking hose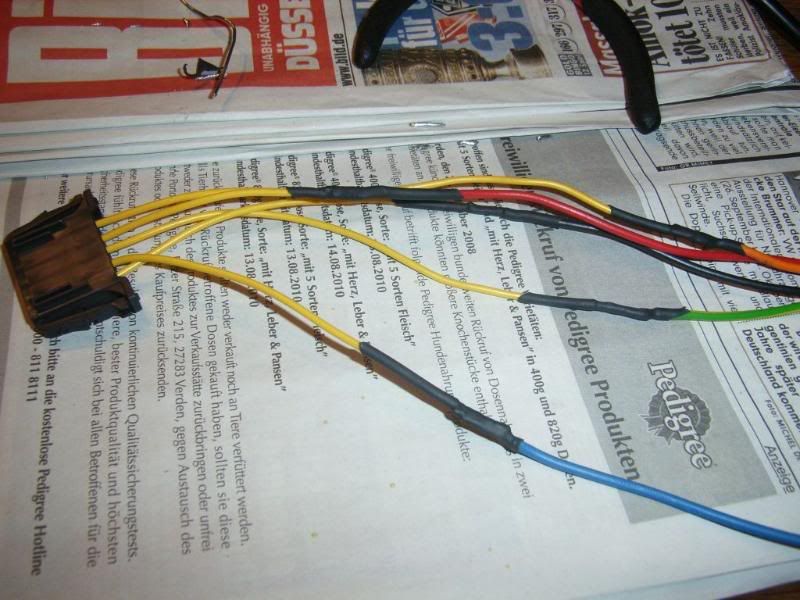 Pin 1: Power supply (switched ignition) Pin 15
Pin 2: Battery Pin 30
Pin 3: Ground supply
Pin 4: Lighting : Two variations at this point:
a) with W8 dome light : branch off from the line
b) without: tow a cable to your light switch and connect to Pin 17
Pin 5: Switch line. Only to use if needed.
You can start a 20min. countdown by pushing the control button with
the flame symbol on it directly, or program a point within 24 hrs.,
where the countdown should start.
I used this option for my auxilliary heater (Blue Heat), as an add on.
I towed the whole bundle to the fuse box to connect it there.
(With the exception of the lighting wire)
All this cables had been combined in an additional shrinking hose as an own made harness: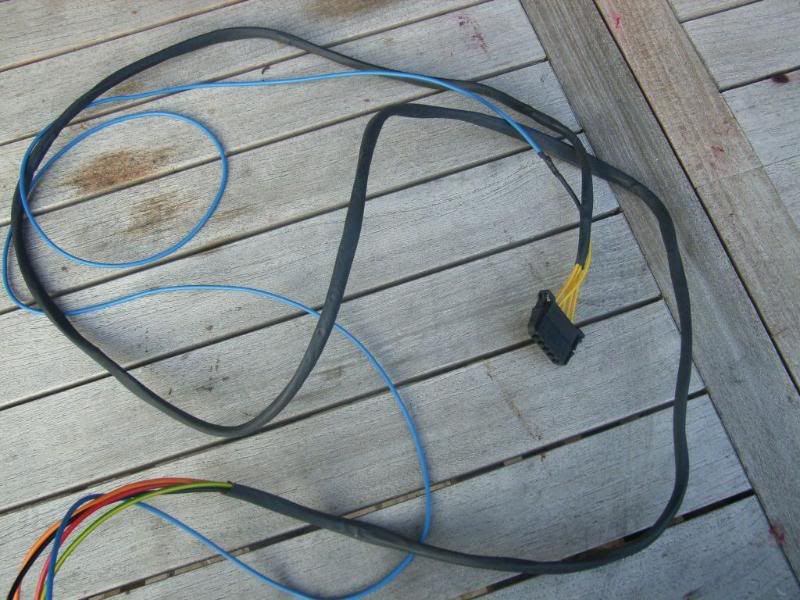 Yes, the blue one isn´t in the shrinking hose.It´s because i have a W8 dome light and the wire had to be shortened.
BTT:
After installing the harness, and inserting the watch in its assembly opening, it should look like this:
BTW:Check out if the watch works before inserting it into the headliner.It´s a PITA to get it out again.
Good luck.