Discussion Starter
•
#1
•
First of all I take no responsibility for any thing that you do to mess up your car.
Tools needed - working thumbs
Time - 3 min
Difficulty level - depends who you are
First open your door with your new switch in hand ready to make the switch...:lol:
Then push on the switch...
Then ever so slightly - while still pushing in - turn the knob to the right...you should feel the spring retracting the clips holding the switch in place.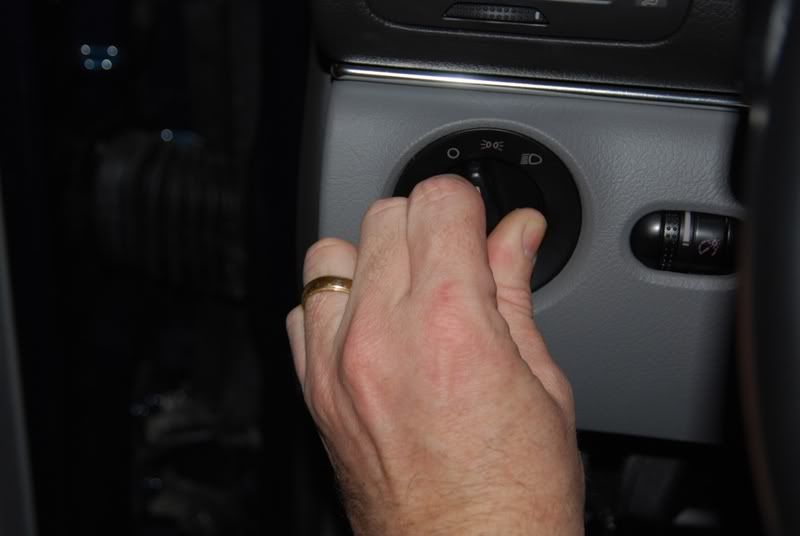 Then start to pull the switch out...should start to move...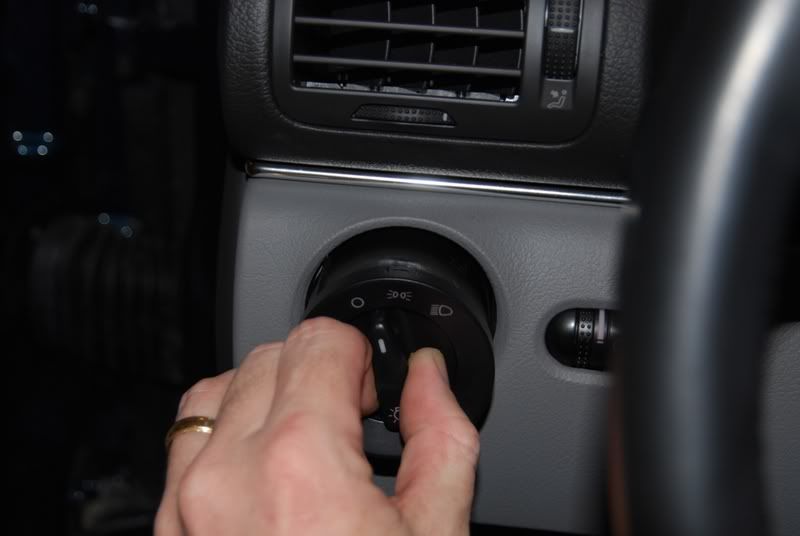 From there you're partially done. Push in both sides of the clip to release and presto, your ready for the new one.
IF you get jammed up and the switch won't come out - pull the cover and help it out...this would also be a good time to pull 173.
Put it all back together and have a beer.
Then it's testing time...
Second position. My lights were not completely warmed up...b/c the next pix is much better on color.
Third position - w/fog
Forth position (city plus fog, with no low beams)
Full High Beams
Just thought I would share...esp since so many people have been asking about it.