Glen - Puget Sound, WA
hitch and trailer, almost manly ;D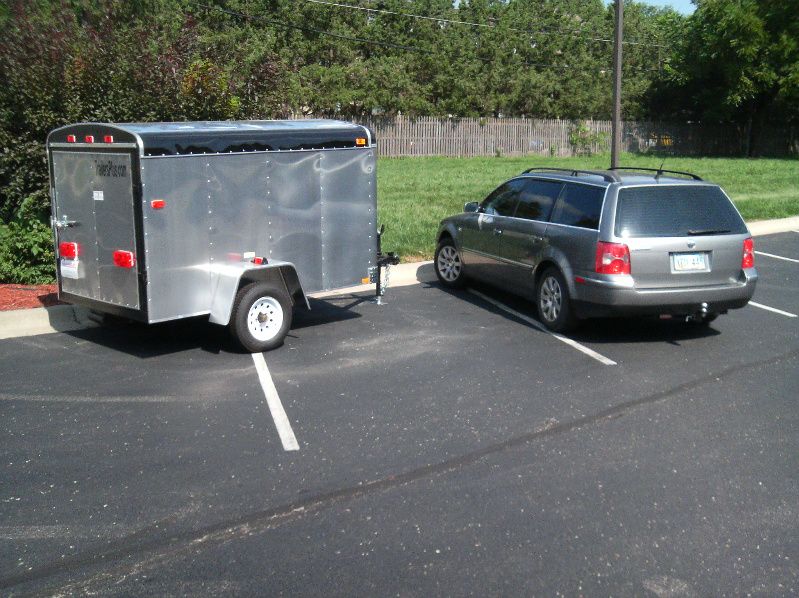 New addition,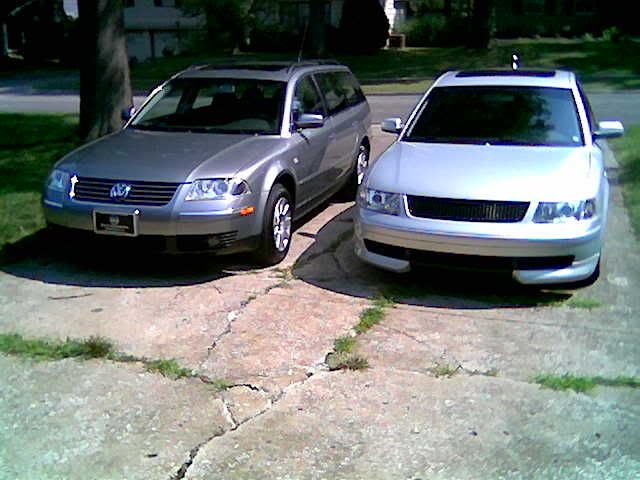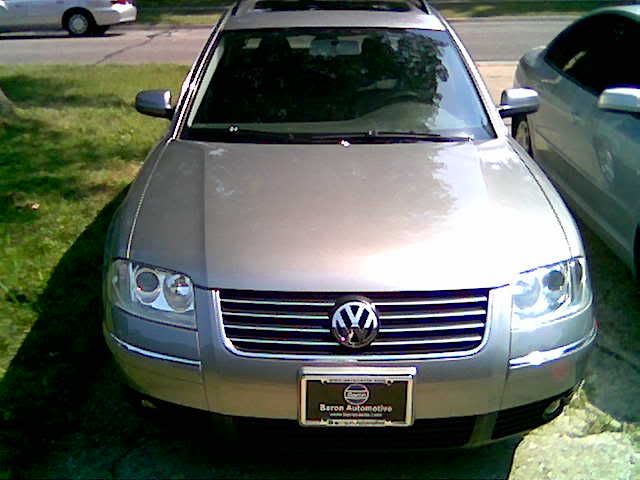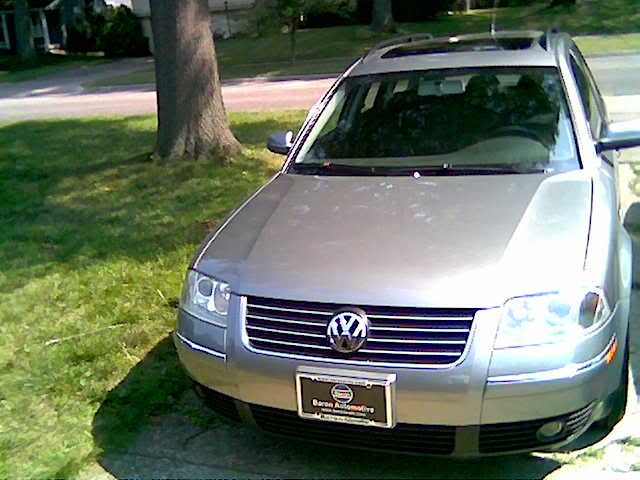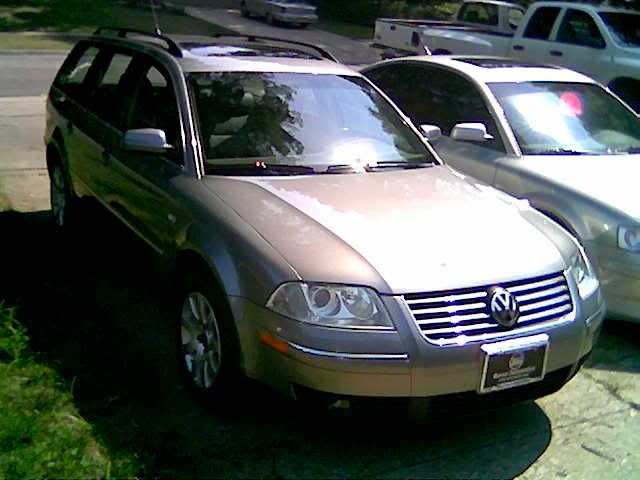 Old Passat,
1999 GLS 1.8T tiptronic with luxury package
Satin Silver, Black Leather
Major installs so far:
Suspension:
Eibach pro-kit springs/struts
Bilstein Shocks | Bilstein PSS10 | Bilstein PSS9 | Eibach Springs | Koni Shocks | Tokico Shocks
Urethane front engine mount
GreedSpeed - Volkswagen & Audi Tuning Specialists
17x7 FLIK TDR's(15.5lbs.)
Team Dynamics Racing
225/45-17Yokohama AVS ES100's
Tire Rack - Your performance experts for tires and wheels
ECS slotted/X-drilled rotors(x4)
OEM / Performance Parts for Audi, BMW, Mercedes Benz, Mini, Porsche & Volkswagen - ECS Tuning
Porterfield carbon/kevlar pads
:: #1 Race Specialist in The World :: »
Engine:
APR ECU chip
APR - High Performance Development for Audi, VW and Porsche Vehicles.
K&N air filter
Brullen 2.5" quiet system with stealth tips (turned down)
brullenexhaust.com
exhaust pic's and sounds
SPP EFK (electric fan kit)
SUPREMEPOWER™
UR underdrive pulley
http://unorthodoxracing.com/vw_passat.html
Ignition Solutions Plasma Coils
Ignition Solutions
3.5mm silicone vacumn hose
HoseTechniques Silicone Turbo Hose, Buy Direct from Manufacturer, Best Quality / Best Price - Hose Techniques established 1983 - Quality, Performance, Style
Audi TT Diverter Valve
N75 J-valve
polished hood prop
Exterior/lighting:
Hella HID's/clear corners
Performance Cafe
Kamei grille
Kamei 2-piece front spoiler
Zender 3-piece rear spoiler
VW Performance - Autotech Sport Tuning
painted skirts
Clear LED city lights
LED Lights, Bulbs & Accessories - SUPER BRIGHT LEDS
LEDtronics | LED, LED Lights, LED Light Bulbs, LED Lamps, LED Indicators, Super Bright LEDs
rear red LED brake and fog lights wired as brake lights
pic's of LED's
Crystal Clear LED sidemarkers
OEM / Performance Parts for Audi, BMW, Mercedes Benz, Mini, Porsche & Volkswagen - ECS Tuning
faded tint fr/rr
TT jack pads
VWVortex.com - The Official Jack Pad Install Write Up, for those who wanted it.
Interior/ICE:
Panasonic 8disc changer
Crutchfield: Car Stereo, Speakers, Home Theater, LCD TV, Digital Cameras
"new beetle" sunglass holder
Euro headlight switch/no DRL's
SIRIUS satellite radio (FM modulator plays through stock headunit)
I still have parts to install, so stayed tuned

VW rear door sunshades(to match rear window sunshade)autoschultz.de
Forge DV
Large TIP display http://www.audithings.com/largeDisplay.htm
alientech remote window opener Alientech, LLC

Future mods:
Tip Chip
Rear Swaybar
adjustable control arms customperf.com
Lower front chassis brace
CF hood
lightweight (and larger) front brakes
bigger turbo/FMIC or NOS
detail engine


Thanks, parts, and stuff!!

We've moved
http://www.drewparts.com/



XXXXXXXX
XXXXXXXX
XXXXXXXXX
XXXXXXXX
XXXXXXXX
L5
videos
my passat
XXXXXXXX
XXXXXXXX
XXXXXXXXX
XXXXXXXX
XXXXXXXX