Hey guys, I've been around for a while so I thought I'd just make one of these threads to let you know who I am.
The first vw I owned was a 2000 jetta 2.0 manual, and like the saying goes, it was 2 slow. It looked great though, I bought it fully modded but I just needed to move on.
18" Artec Wheeles
Projektzwo exhaust
30% tint
momo shifter
pioneer sound system
GLI tailights
Rtec Cool air intake
Projektzwo Front & Back Bumper & Side skirts
Aftermarket breaks (don't know the brand)
Koni Suspension\shocks
Projektzwo grill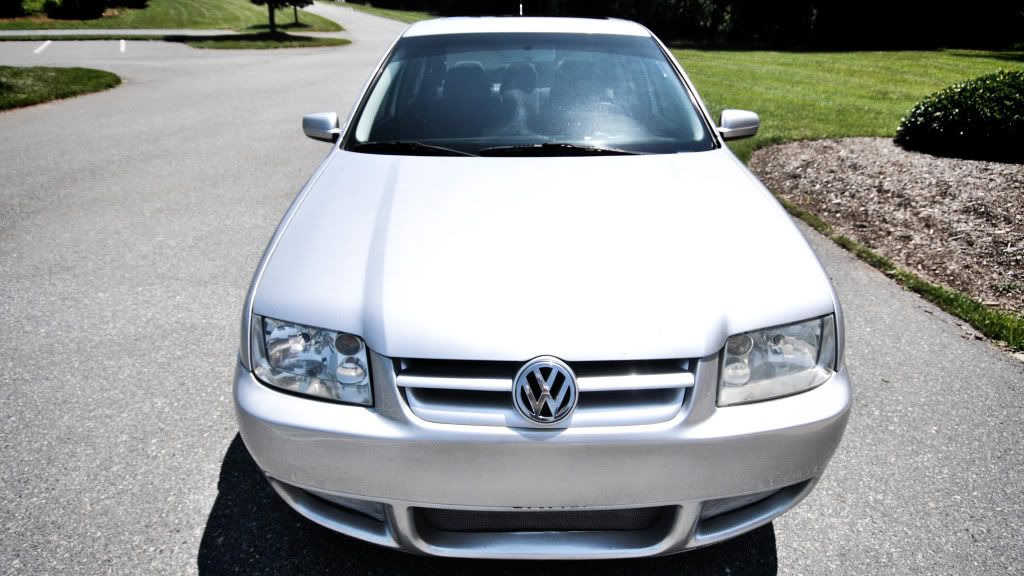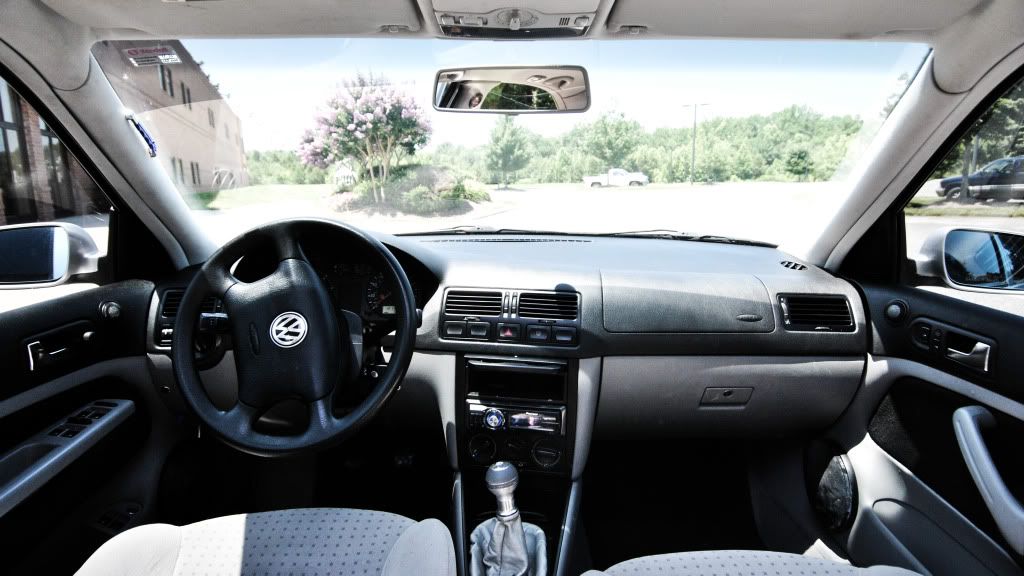 I knew I liked passats so when I found a V6 5spd for 2k I jumped on it.
I of course couldn't leave it how it was. I actually don't have a lot of pictures but here's the mod list:
Full black leather interior (replaced tan cloth)
Tan leather door cards (replaced tan cloth)
Lowering springs
Wheels painted black
40% window tint all around
Black tinted projector headlights
smoked side markers
badgeless grille
Zender front lip
Recently I wrecked that car. Its really sad because it was just starting to finally come along. In looking for my next passat I was dead set on getting into a 1.8T. The V6 was fun and I really enjoyed having the power there as soon as I hit the gas, but it was time for a big turbo.
I was planning on building one but then I found this:
I think most of you know the car, it's original owner was on pw a bit, so you've probably seen it on here at least.
I flew out to California (From Charlotte), bought it, and drove it back. It was a great road trip and the car is amazing.
Mod list:
Exterior:
Eurogear Polyurethane Front Bumper
Kamei Front Grill
Eurogear Polyurethane Rear Bumper
Painted Jet Black Roof
RS Side Skirts
Custom BMW M3 Trunk Lip Spoiler
Custom Molded Boser Hood Extension
5% Car - 65% front Windshield Glass Tinting
MHW Smoked Side Markers
Shaved & Debaged Trunk
MHW Smoked Corner Lamps
Tinted Tail Lights
Custom Black Housed Headlights 5000K HIDs
MK4 Jetta Blue-Tint Side Mirrors Custom
3M Clear Bra
Painted, Trimmed, Protected Lowers
Blue X-Pel Headlight Protection
1.5" Super Stubby Antennae
Engine:
One-Off Audi RS4-MS Turbo Upgrade
Port & Polished Exhaust Manifold
Custom GIAC Tune by Torque Factory
310cc Injectors
NewSouth Power Gasket 3-Bar FPR
[H][K]
SSQ BOV [H][K] SMF Intake
ECS Lightweight Crank Pulley
ECS N75-Race Valve
SPP Electric Fan Kit
PureMS Front Snub Mount
Custom DV Relocation
Custom 1-Piece FMIC Hard Pipe by Evolution Racewerks
Custom 28"x11.75"x3" FMIC Custom Heat Shield
Neuspeed/Samco Turbo Inlet Pipe
Custom 3" High Flow Cat.
Techtonics Tuning Downpipe
Custom 2.5" Piping /w AEM Muffler
APR – Carbon Fiber Engine Cover
Polished Intake Manifold
Snow Performance – Water Methanol Stage 2
Nitrous Express N-Tercooler Kit /w CO2
XS Power D1200 Battery Glowshift Oil Cooler
Nology PowerCore PC-10 Ignition Booster Nology Silver Spark Plugs
SouthBend Performance Clutch
Stage 2 APR Snub Mount

Brakes/Suspension:
StopTech 2pc 332x32mm AeroRotors
StopTech 4-Piston ST-40 Calipers
Zimmerman Drilled Rotors (rear) Custom Painted Calipers – Black (rear)
StopTech SS Brake Lines (front) Neuspeed SS Brake Lines (rear)
Axxis Ultimate Pads
Neuspeed Rear Sway Bar
H&R Coilovers
Hotchkis 1-off (Prototype) Front Sway Bar
Custom Lower Tie Bar (C-Bar)
Audi S4/S6/S8 Control Arms

Interior:
Corbeau CR-1 Race Seats /w Lumbar Support Corbeau 3-point Retractable Harnesses /w Pads
Modified V&S Short Shifter Victor Shift Knob
Newsouth Gauge Pod Newsouth Gauge Panel
GlowShift Gauges (EGT, boost, oil temp) GlowShift Gauges (Oil Pres., volt, water temp)
GlowShift A-Pillar Pod
Sparco Pedals
Valentine-One Hard-Wired Valentine-One Remote Display
Passat B5.5 Center Console
[H][K] Type-1 Turbo Timer
RAAMaudio Sound Deadening
Euro Light Switch
Music Sound System (Ice Cream Trunk Player)

Wheels/Tires:
2x - Black with Polished Lip mesh wheel 18x8.5
2x - OZ F1 Plus 18x8

I.C.E.:
Alpine CVA-1005 Head Unit
Alpine ERA-G320 Signal Processor
Rockford Fosgate 600a4 2x Rockford Fosgate 225.2
2x JL Audio 10w6v2 2x Custom Fiberglass Encolsures
Polk Audio db Series Components 400Watt Power Inverter
Audiovox DVD player Sony PS2 Slim (glove-box mount)
XO Vision Rearview Mirror/Monitor Rear Back-Up Camera
XS Power D3100 Battery RAAMaudio Sound Dampening (RAAMat, Ensolite)




The car needs some work. It currently has no rear bumper and two different kinds of wheels on the car. Along with a few other things that can be fixed easily. I'll also be doing a lot of things to make it my own.

Anywho I just thought I'd introduce myself. I've enjoyed posting a few things and learning from you guys.

Thanks for reading and have a good one.

-Justin