I am selling my 17" wheels and tires. They will come with your choice of either VW or Audi center caps. The tires are 235/45R17 Pirelli P6 Four Seasons. The wheels are 17x7.5 with an offset of 45 mm and are originally from a 2002 Audi A4. These wheels/tires have been on my car since August 2005.
The tires have 14,000 miles on them. The wear is even and the tread is currently at 7/32nds (63 percent). They were rotated every 5000 miles and the tire pressures were checked & adjusted every 2 weeks. I had all four wheels rebalanced in November 2006.
WHEEL 1: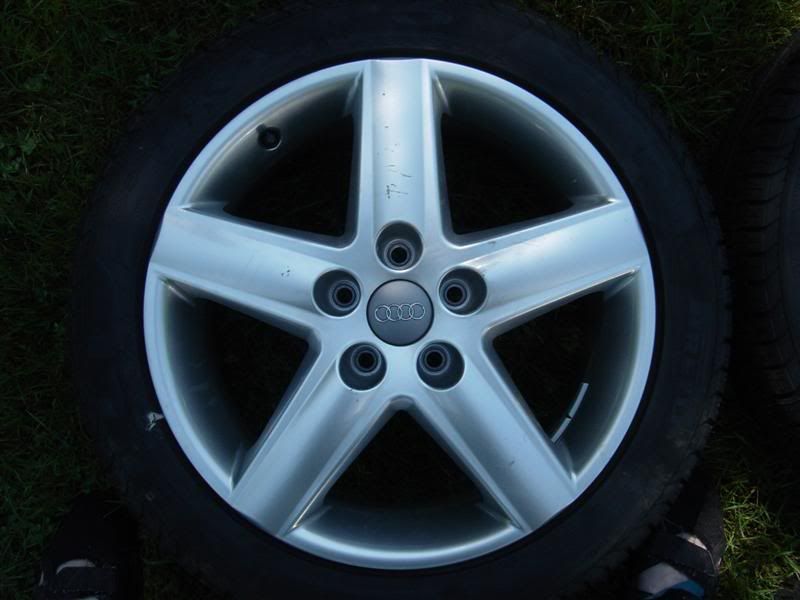 WHEEL 2: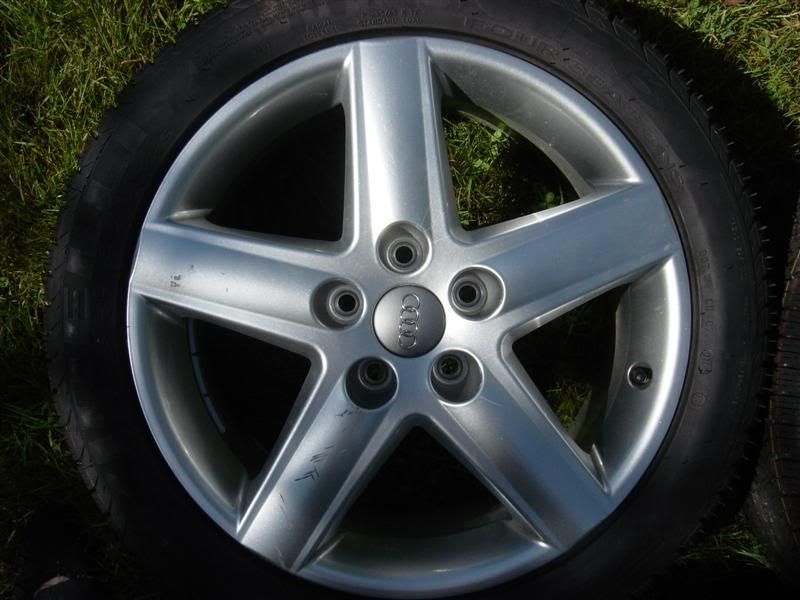 WHEEL 3: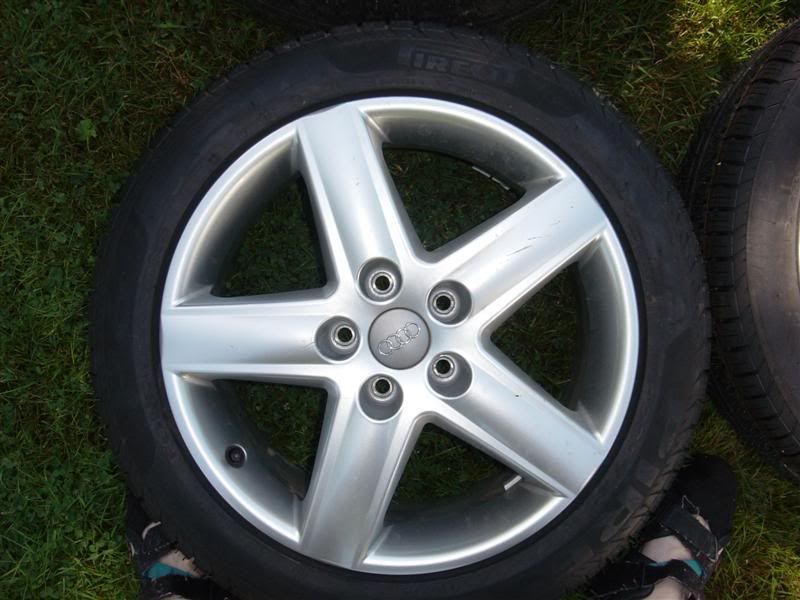 WHEEL 4: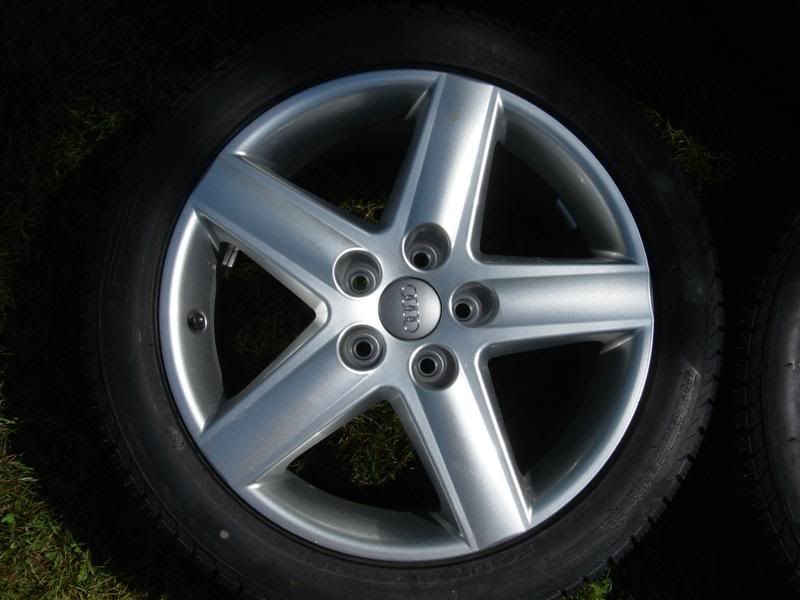 As you can see, there are light scratches on some of the spokes. However, the wheels themselves are straight and have no bends. One tire did pick up a nail in November 2005. I noticed it early and had it repaired right away at a Merchants. Here is a picture of the wheels on my car: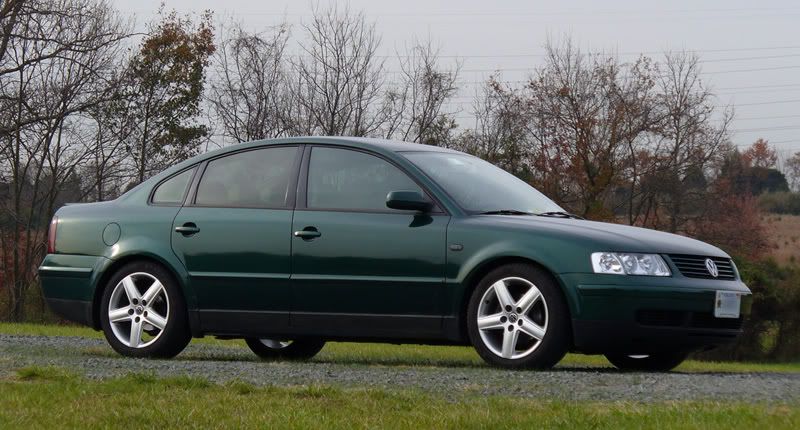 I am asking
$450
picked up. I am also considering a trade for 15" Adelaides (or Wellingtons) + cash. Your stock wheels should have either all-season or winter tires with at least as much tread as the ones I am selling (7/32nds).
Priority will go to those who want to trade
. These wheels will be available within the next 3 weeks if you are looking to purchase them outright. If you are looking to trade, they are available right away.
LOCAL PICKUP ONLY
. I am located in Loudoun County, Virginia.
If you have any questions, send me a PM. Thanks for looking!