Discussion Starter
•
#1
•
***Price Drop now $1980***
Work VS-XX
gold w/ black hardware true 3 piece wheels.
19x8.5 w/ +40
offset all around (non-staggered)
57.1 Center Bore
(no hub rings needed if mounting on Audi A3's or MKV golfs)
5x112
bolt pattern custom ordered from Work (
NOT re-drilled
)
Tires are stretched Falken FK452 215/35/19. I was riding with these specs on slammed H&R super low suspension and never rubbed, even with passengers.
Two of the tires are almost brand new, and the other two need to be replaced soon.
One wheel was re-polished and repaired due to curb rash. There are minor curb rash on the other 3 wheels. The faces are in very good condition aside from one wheel that has a minor nic.
I do have all 4 center caps although my pictures only show 1 and I will also include tuner lug bolts with purchase of the wheels.
A lot of the VS-XX i've seen for sale are re-drilled, staggered, or require you to run wobble bolts and/or hub rings. If you want to be able to rotate your tires and not deal with any of the above, buy this rare set today!
I'm taking into consideration that these aren't in perfect condition so I would like to get
$2300
or best offer. Before submitting an offer though, keep in mind that these retail for $950 brand new and I'm including 2 good Falken tires.
I'm not in a hurry to sell and will also accept trades for a Canon 7D, 5D mkII, or 70-200 2.8L IS lens (plus cash on either end of course).
No shipping, local pickup in Central Orange County CA for now only.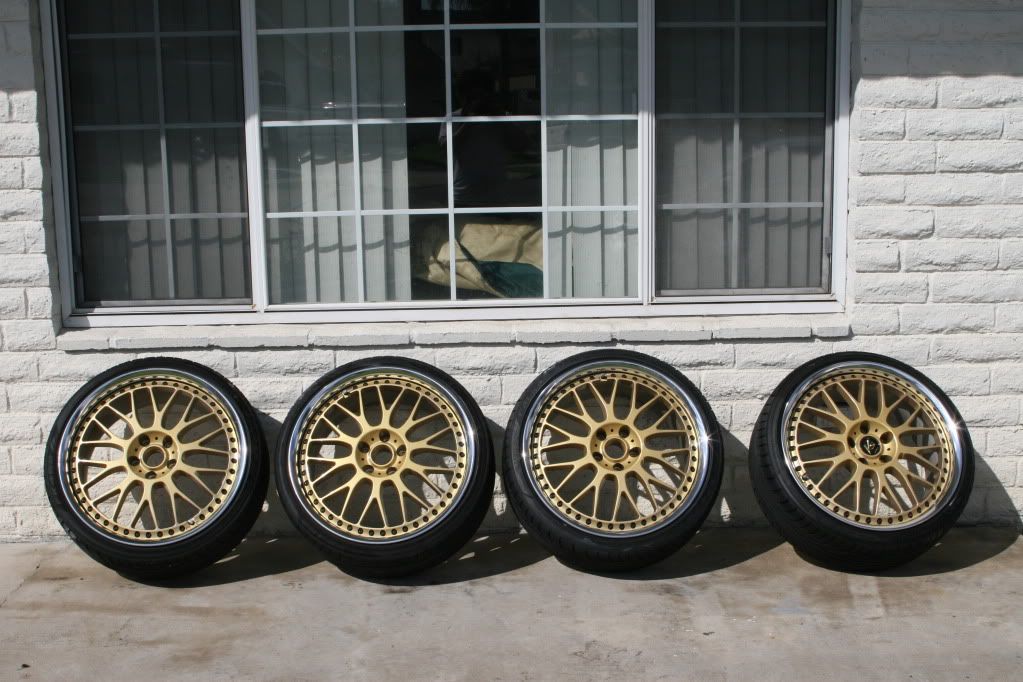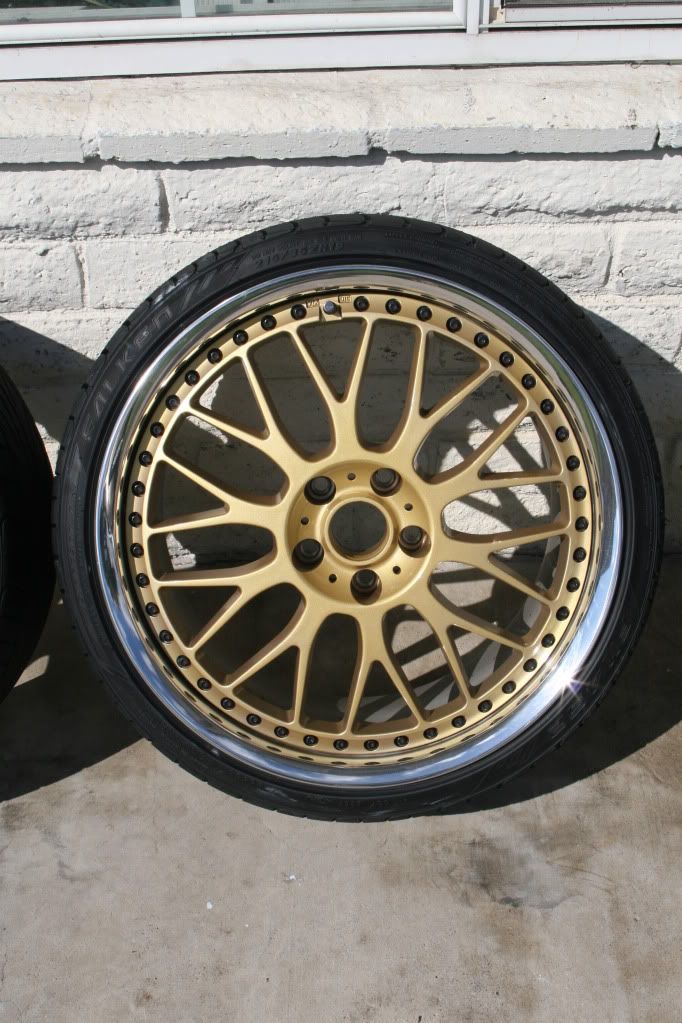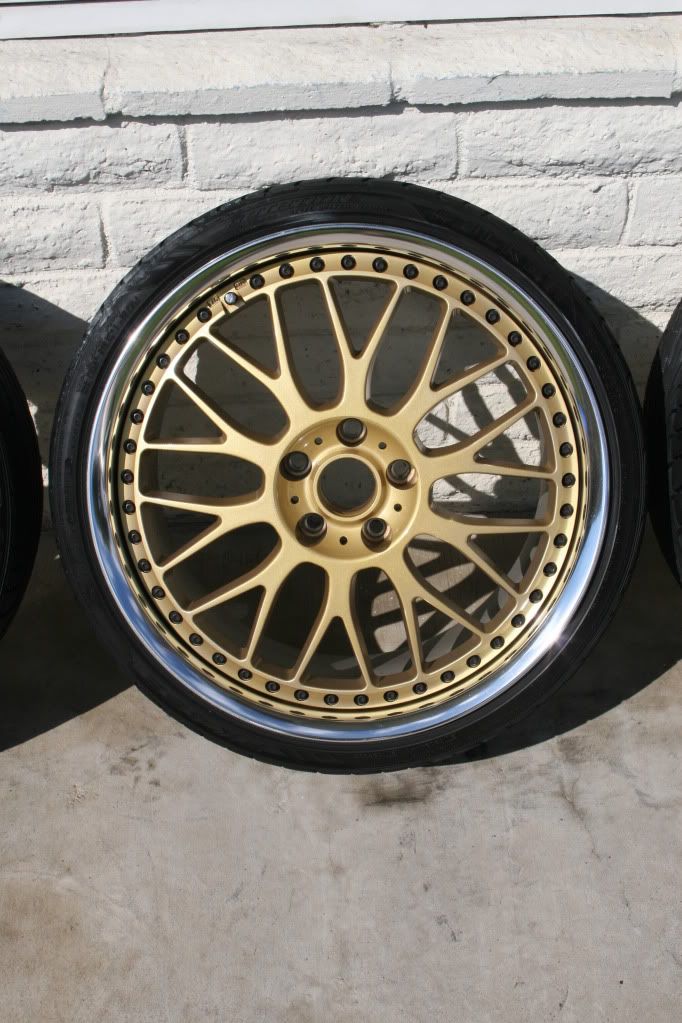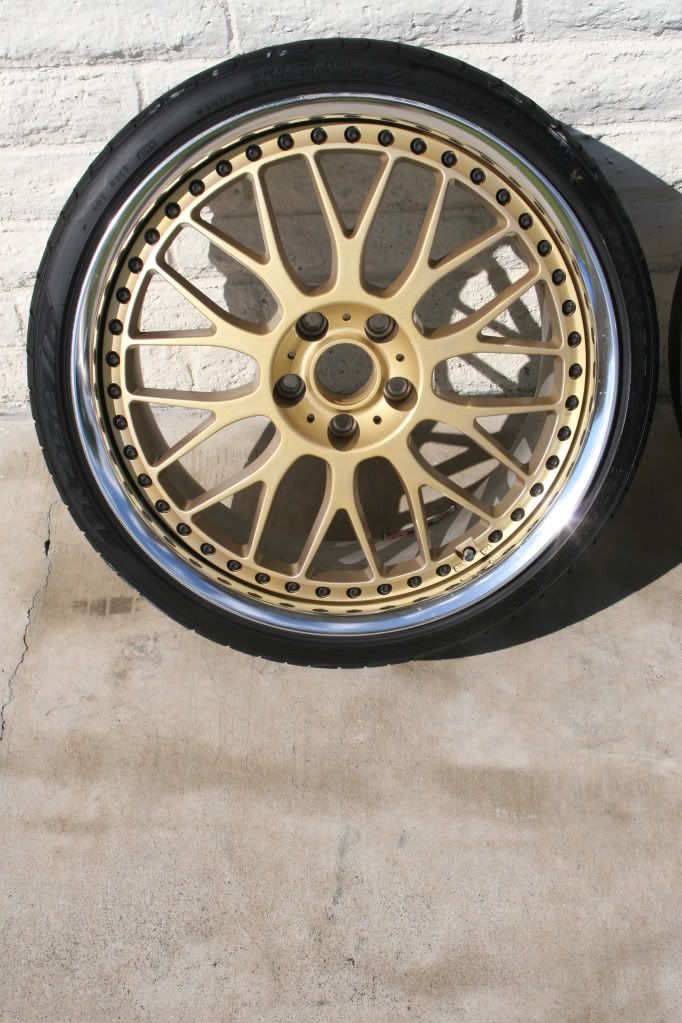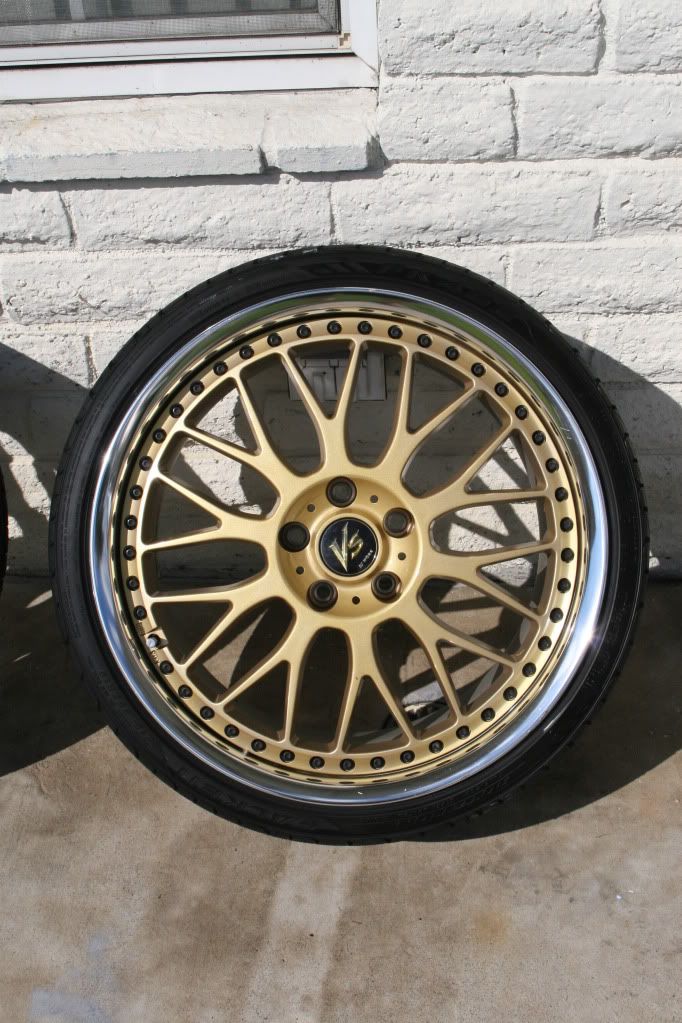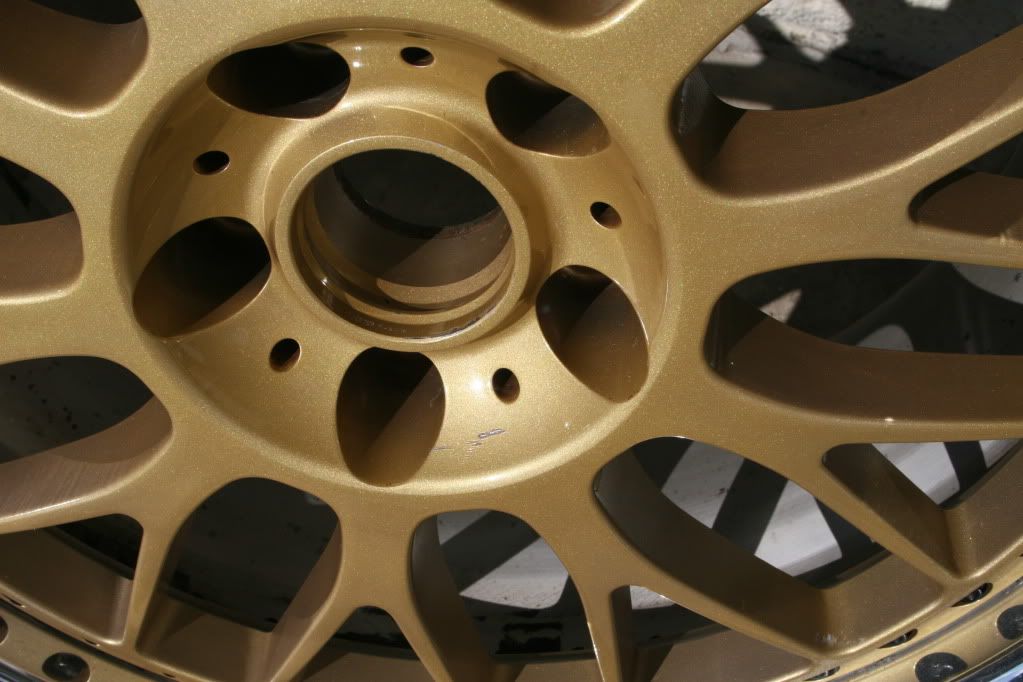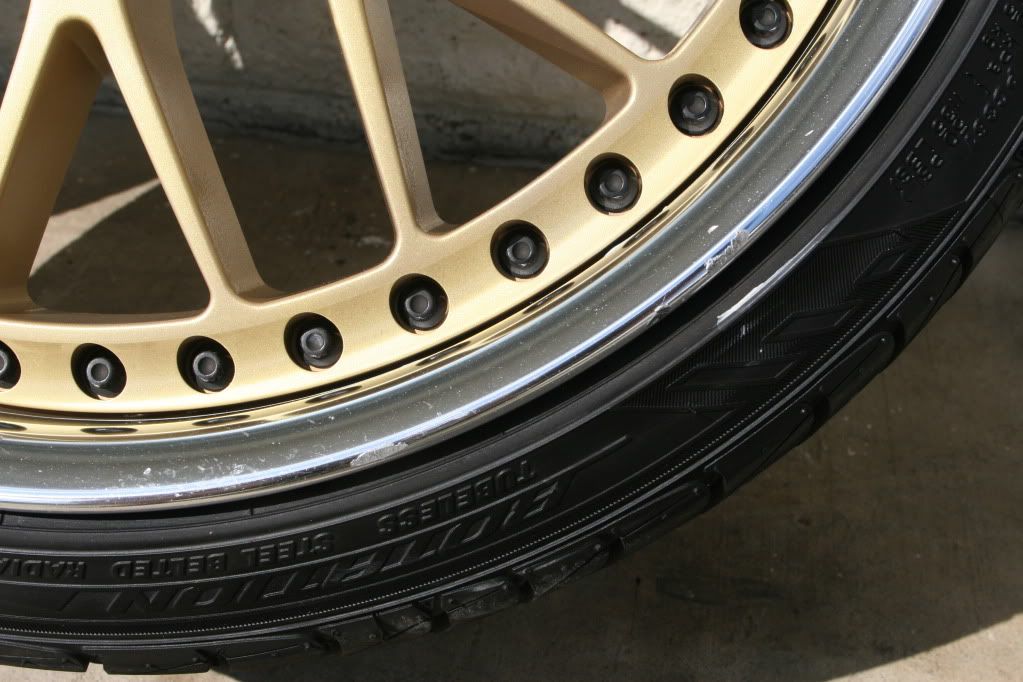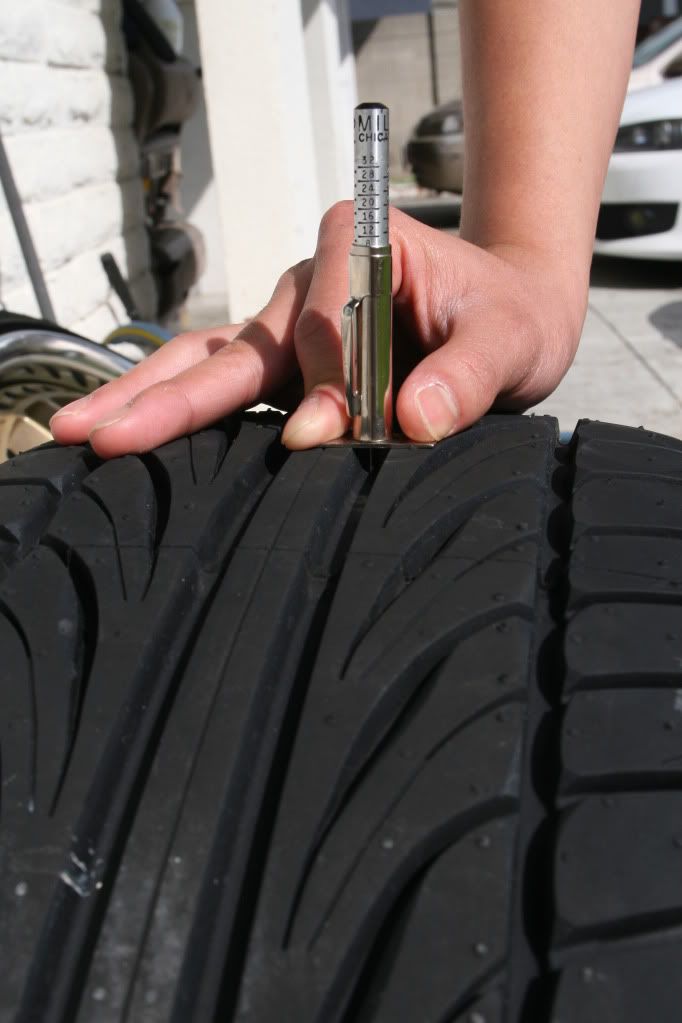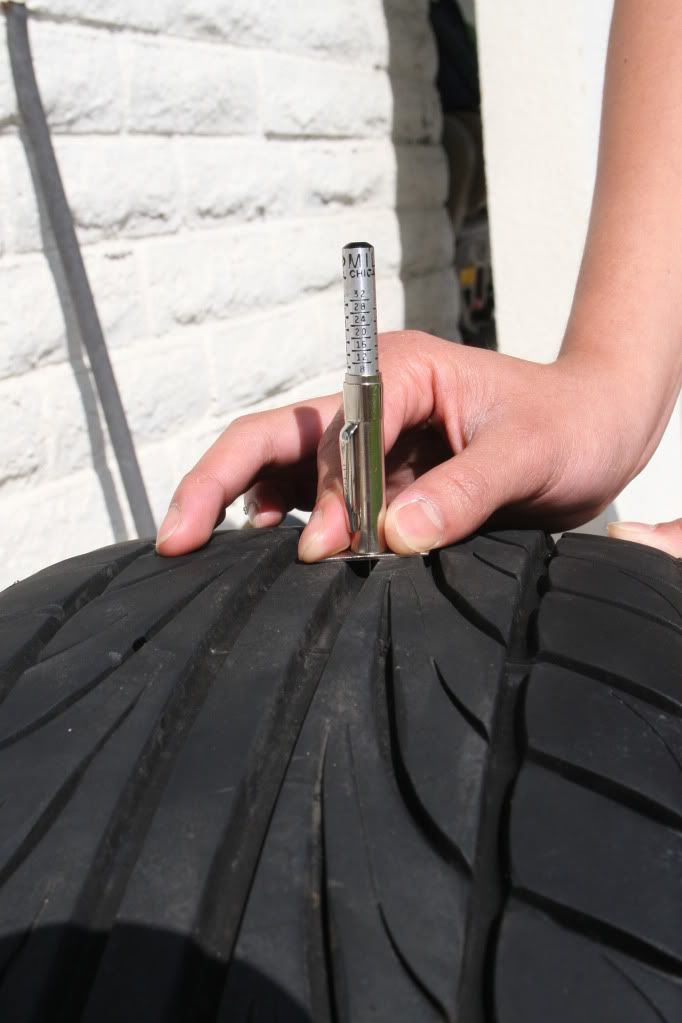 Here they are on my car: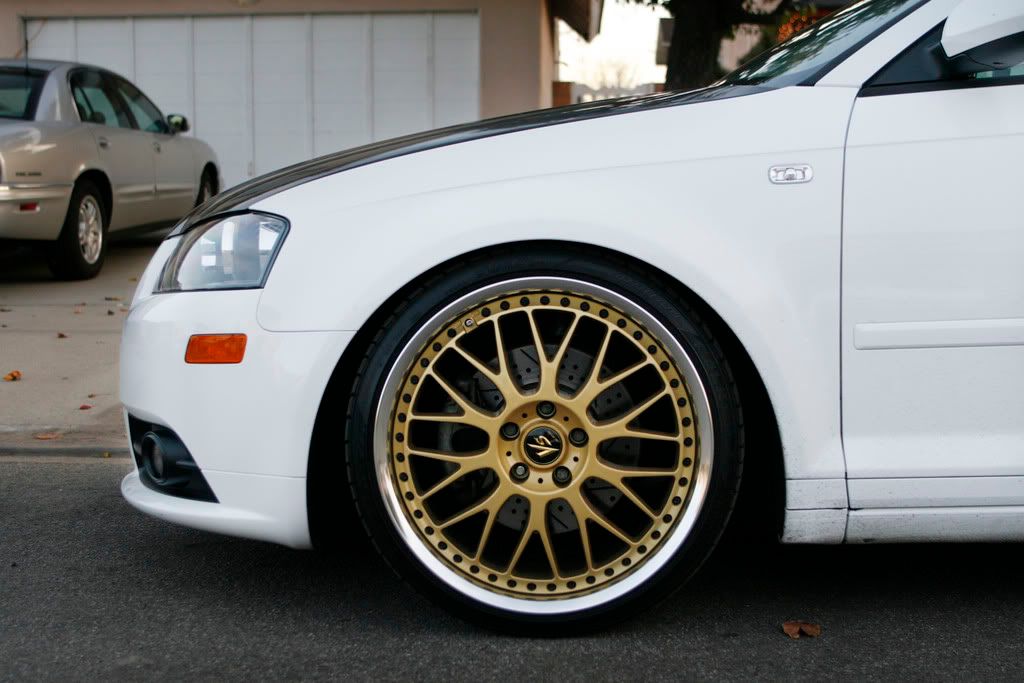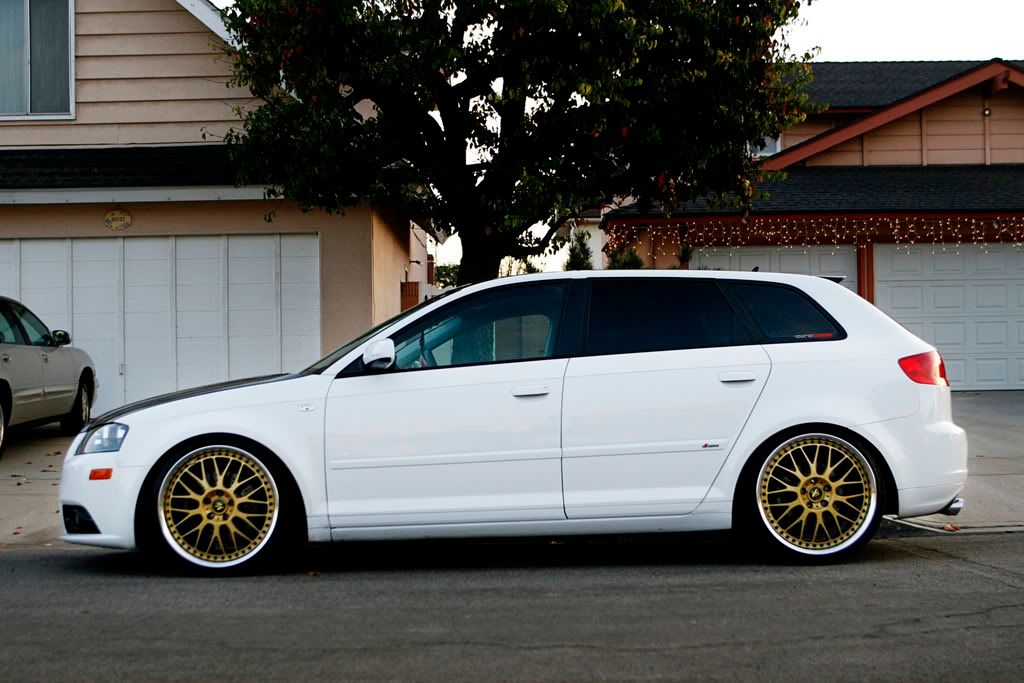 And here are pictures of how they look on different types of cars:
<table style="width:auto;"><tr><td><a href="https://picasaweb.google.com/lh/photo/AF1_NqIwXhG4UYDkdGM5TObpQHSRi76Z3H6MlvuI00E?feat=embedwebsite"><img src="https://lh4.googleusercontent.com/_ED_LqNG9Ua0/TbhX8qpFTvI/AAAAAAAAAck/h_kANxzLVz0/s800/JOSERA3.jpg" height="563" width="750" /></a></td></tr><tr><td style="font-family:arial,sans-serif; font-size:11px; text-align:right">From <a href="https://picasaweb.google.com/115181505925085467450/WorkWheels?authkey=Gv1sRgCLu-v5rmoLquUA&feat=embedwebsite">Work Wheels</a></td></tr></table>
<table style="width:auto;"><tr><td><a href="https://picasaweb.google.com/lh/photo/KTJ8EdhInUg0KgyFd5s3wubpQHSRi76Z3H6MlvuI00E?feat=embedwebsite"><img src="https://lh5.googleusercontent.com/_ED_LqNG9Ua0/TbhX8oliEuI/AAAAAAAAAco/3i79FIDaHKs/s800/MK6.jpg" height="600" width="800" /></a></td></tr><tr><td style="font-family:arial,sans-serif; font-size:11px; text-align:right">From <a href="https://picasaweb.google.com/115181505925085467450/WorkWheels?authkey=Gv1sRgCLu-v5rmoLquUA&feat=embedwebsite">Work Wheels</a></td></tr></table>
<table style="width:auto;"><tr><td><a href="https://picasaweb.google.com/lh/photo/2vDbd1iPO6sf3Xpav8sbk-bpQHSRi76Z3H6MlvuI00E?feat=embedwebsite"><img src="https://lh6.googleusercontent.com/_ED_LqNG9Ua0/TbhX9DGR8II/AAAAAAAAAcs/3gegVOowjdQ/s800/JETTA.jpg" height="534" width="800" /></a></td></tr><tr><td style="font-family:arial,sans-serif; font-size:11px; text-align:right">From <a href="https://picasaweb.google.com/115181505925085467450/WorkWheels?authkey=Gv1sRgCLu-v5rmoLquUA&feat=embedwebsite">Work Wheels</a></td></tr></table>
<table style="width:auto;"><tr><td><a href="https://picasaweb.google.com/lh/photo/amzLjpxA8ktqUAFhEE4gPObpQHSRi76Z3H6MlvuI00E?feat=embedwebsite"><img src="https://lh6.googleusercontent.com/_ED_LqNG9Ua0/TbhX9Vu4yZI/AAAAAAAAAc0/uHqJBsprgqw/s800/r32worksmall.jpg" height="478" width="640" /></a></td></tr><tr><td style="font-family:arial,sans-serif; font-size:11px; text-align:right">From <a href="https://picasaweb.google.com/115181505925085467450/WorkWheels?authkey=Gv1sRgCLu-v5rmoLquUA&feat=embedwebsite">Work Wheels</a></td></tr></table>
<table style="width:auto;"><tr><td><a href="https://picasaweb.google.com/lh/photo/G6MX8liLZ4LvBfGIdvqGlObpQHSRi76Z3H6MlvuI00E?feat=embedwebsite"><img src="https://lh4.googleusercontent.com/_ED_LqNG9Ua0/TbhX9I47DFI/AAAAAAAAAcw/Sv2SGfJ6rPI/s800/MKV.jpg" height="533" width="800" /></a></td></tr><tr><td style="font-family:arial,sans-serif; font-size:11px; text-align:right">From <a href="https://picasaweb.google.com/115181505925085467450/WorkWheels?authkey=Gv1sRgCLu-v5rmoLquUA&feat=embedwebsite">Work Wheels</a></td></tr></table>