UPDATE 26 March 2012: First set/my own pedal covers expected to ship to me April 2nd. Will post pics as soon as I get them. — Keith
I just designed a set of custom aluminum clutch and brake pedals for my 5-Speed in a grid pattern with perimeter, "V6" machined on clutch pedal and "30V" machined on brake pedal ("V6 30V" machined on AT brake pedal).
Here's an illustration I comped up: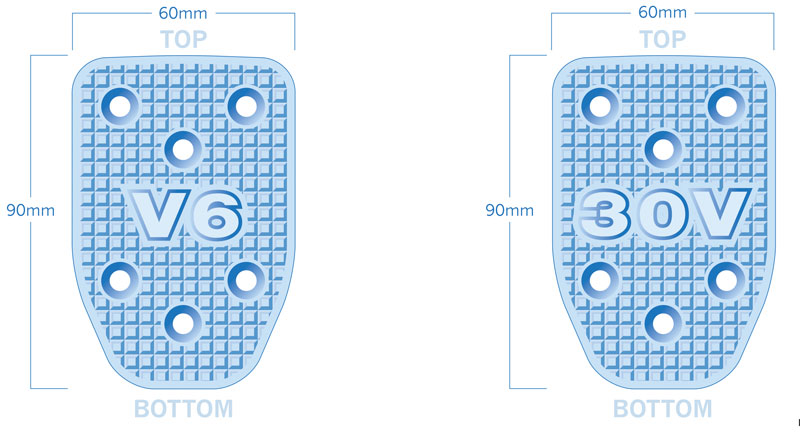 And for my turbocharged brethren: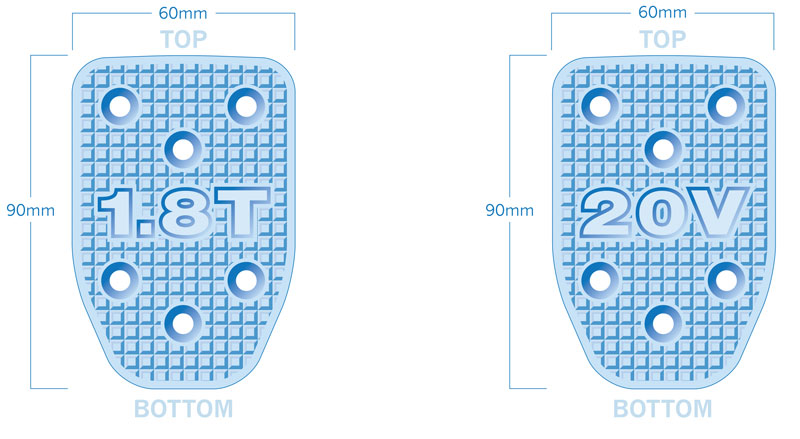 Other styles are available. See the rest of the original post for more details. I am putting together the first order, please PM me or post with your interest!
Keith
[beginning of original post]
I have been working with
AutoVation
to pattern the shape and curve of some custom pedals
specifically
for our Passats. No more sets cobbled together from A4/Beetle/TT leftovers. We might even be able to get them machined with "B5" or "Passat" in them.
First, the eye candy. These are some of the styles available once I have finished the pattern with the manufacturer.
Audi A4/S4 "Competition"-style lighter/racing weight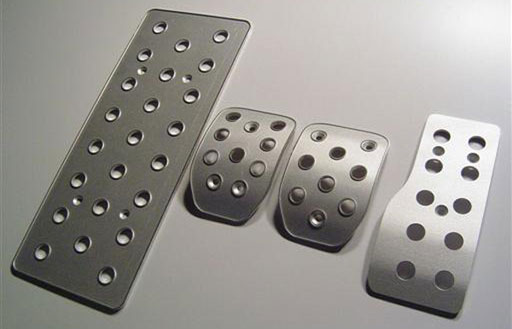 "Grid"-style endurance weight (without perimeter)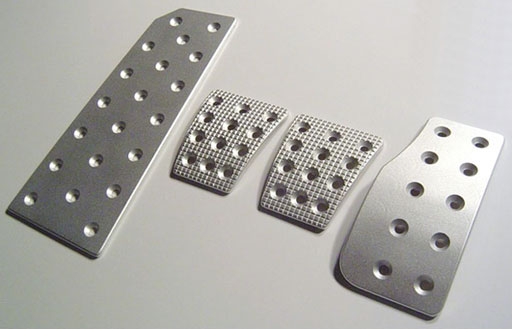 "Insert"-style endurance weight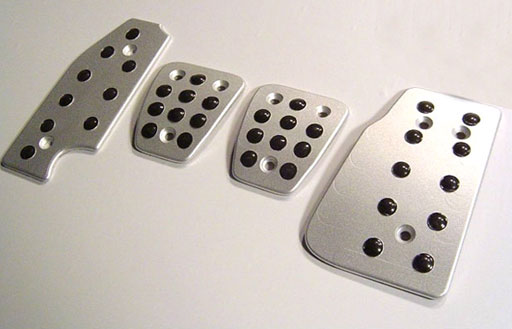 "Grid"-style endurance weight (without perimeter)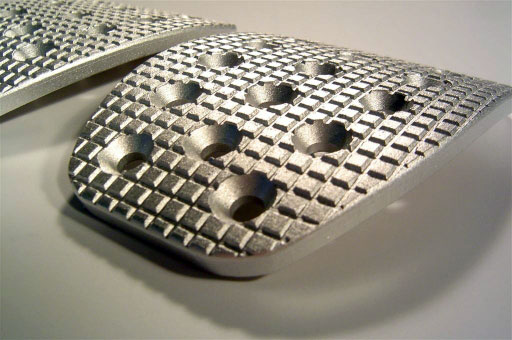 Custom curved to
exactly
match the Passat control pedals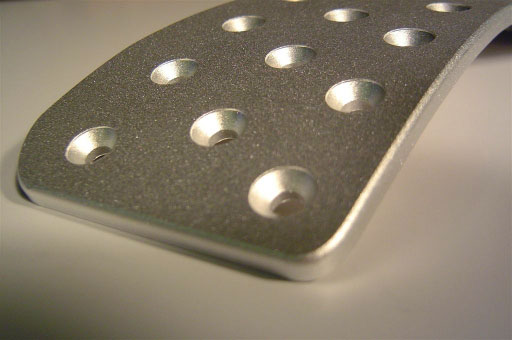 They come in two weights/thicknesses — lighter/racing weight and endurance weight.
There is an extended brake pedal pattern for automatics.
The grid pattern is available only in the endurance weight, and can be ordered with a perimeter/border (not shown).
Gas pedals are extended at the bottom towards brake pedal for better heel-toe braking. They are also finished smooth with every style for safety reasons.
The grid and competition patterns are not slippery when wet.
Base pedals are CNC-machined made from aerospace grade 6061 aluminium, aerospace grade Ti/6Al/4V Titanium is available.
The expected cost:
With interest, about $115 shipped in the U.S. for light/racing weight, competition pattern with through holes and matte aluminium finish —
including matching dead pedal
(like the A4/S4 set aboive). Endurance weight sets would be slightly more, grid/insert styles and anodized finishes also slightly more. Ti/6Al/4V Titanium sets are wicked expensive.
If interest is shown from B5ers in Canada and EU, I will ask for prices calculated including shipping and customs to applicable destinations.
Of note:
There is also a matching carpet protector that can be finished to match the pedals (not included in expected GB cost).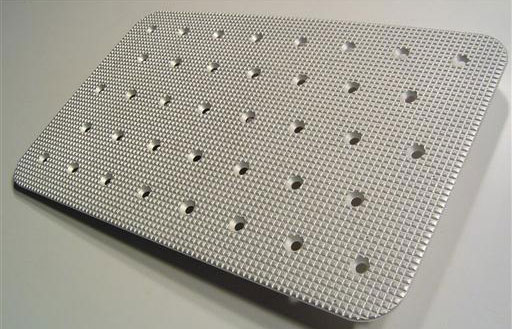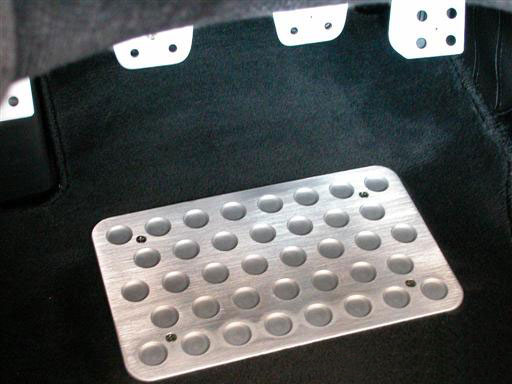 Anyone interested?
:lightsaber:
Bloomer
As of 26 March, running interesteds list now includes:
keithwbloom (5MT + Dead Pedal)
pablitormDub (Tip)
L's4motion (Tip)
Jmacc (5MT + Dead Pedal)
2k21.8T (5MT + Dead Pedal)
Passhat10000
swcrow (Tip)
E CODE [Vortex] (Tip - 4Mo)
thirtysixspokes [Vortex] (5MT)
carbinevr7 [Vortex] (Tip) ?
Pratt (B6) ?
radhoo (?)