This FEELER has gone ACTIVE. You can go to current buy thread here.

Mods: please lock up this thread.

Note: this may also work with the B5—I have not inspected a set of B5 hinges as yet. If they are the same design, then we can all rock on together.
I have been getting prices on CAD machining of the self-opening trunk hinge parts I fabricated last month. I have an early bid back using 304 Stainless Steel, 5mm thick, machined flat and then I would form and tap the blanks.
All hardware would also be stainless, except for the connecting nuts (used to set off the spring from the arm and extension) which will be in polished zinc plate and the extension springs which will be in matte zinc finish.
I have updated the design to work with non-Audi extension springs, which saves a lot of money, and since the parts will all be stainless, I am probably going to offer these in brushed or polished finish with clear coat.
Here's a look again at the prototype, the stainless version with the non-Audi springs will be assembled as soon as I get the parts from Fastenal.
The stainless version has thicker brackets for strength (brackets pictured are ~3.25mm or 1/8", 304 stainless parts will be 7-gauge or 3/16"), more radius corners, and flush-finished connector bolts where threaded through.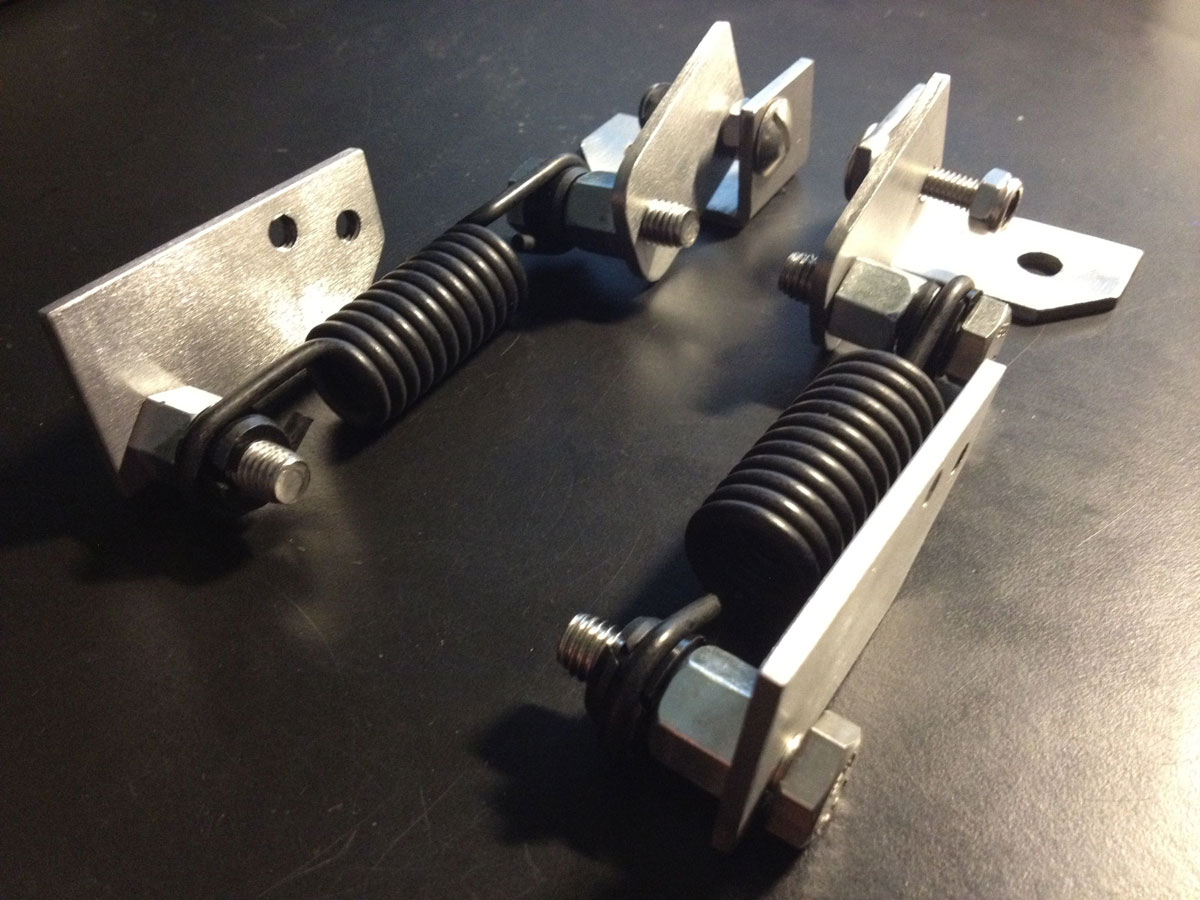 And here's a look at the mod in action:
So I have been adding up the costs and the parts fabrication is the big ticket, but I think I can make it work at $160/set, including USPS Priority Mail shipping. Price will likely go down a bit once I get some competitive bids for parts machining and/or if initial interest is greater than 25 sets.
So with $160 as the cap, who's interested?
(new price from local parts fabricator, post amended 3/22/2012)
Keith :wrench: