Gents - another very cool product coming our way.
Top quality, Perfect Fit Door Sills.
I just made a contract directly with the manufacturer in England.
Quality is seriousely TOP. Price IMO is great for such product.
I will get them in 2 weeks and they will be right around
$75 -$78 SHIPPED
/set.
Please let me know who's positively interested and which ones.
You can also ask any relevant questions and i will try to answer whatever i can.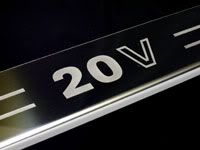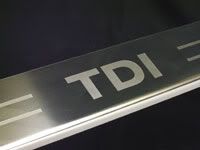 p.s. If any of you guys are also involved in TDICLUB.COM or other clubs - you can spread the word there as well.
My email and address is
[email protected]
Once the product is here - you will be able to pay either with Paypal or directly at (201)895-1192. (you can call this # with ANY questions too)
GB will close end of August.
Thanks to all - i truly love this club - all of you guys rock!!! :beer: :beer: :beer:
1. MK (TDI)
2. photos (20V)
3. photos (20V)
4. VW OB5ESSION )???)
5. drdr57 (TDI)
6. AutobahnB5 (20V)
7.
8.
9.
10.