Discussion Starter
·
#1
·
Actually this adaptor harness does not exist on the market and it is another first DIY for PassatWorld. I do not only sell HID but also perform R&D for items like this as well.
A stock 1997 Civic uses 9003 dual filament halogen bulb fitted into a single headlight housing.
But in my situation I have changed the stock headlight housings to dual headlight assemblies. Meaning that there is a single bulb for high and single bulb for low. On top to make things a little more complicated I have fitted HID H1 6000K capsules into the low beams, whilst leaving the halogen H1 bulb for the high beams. So what kind of plug do you need to interface the stock OEM plug to give output to the HID and halogen bulb without cutting and splicing wires???
this the plug that came with the TYC projector lights. Blue is for low beam 12V+, black is ground -, and Red is for highbeams.
so this is what i came up with
you will need 6 H4 nylon connectors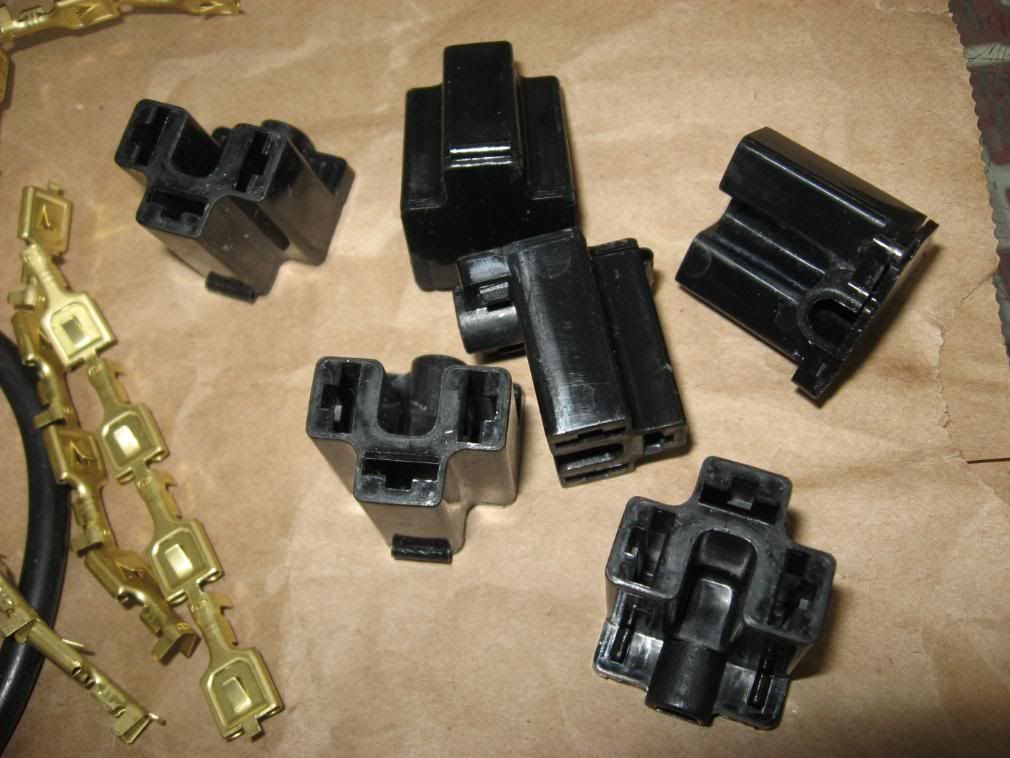 you will need 14 female terminals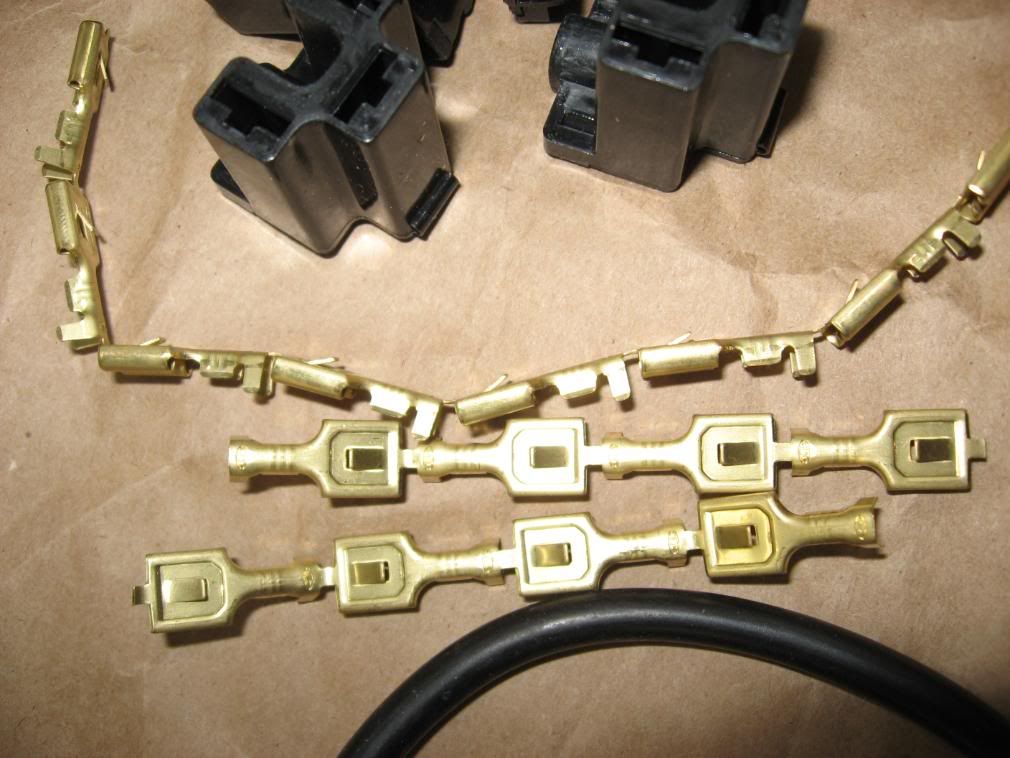 some two conductior wires preferably UL tested in Canada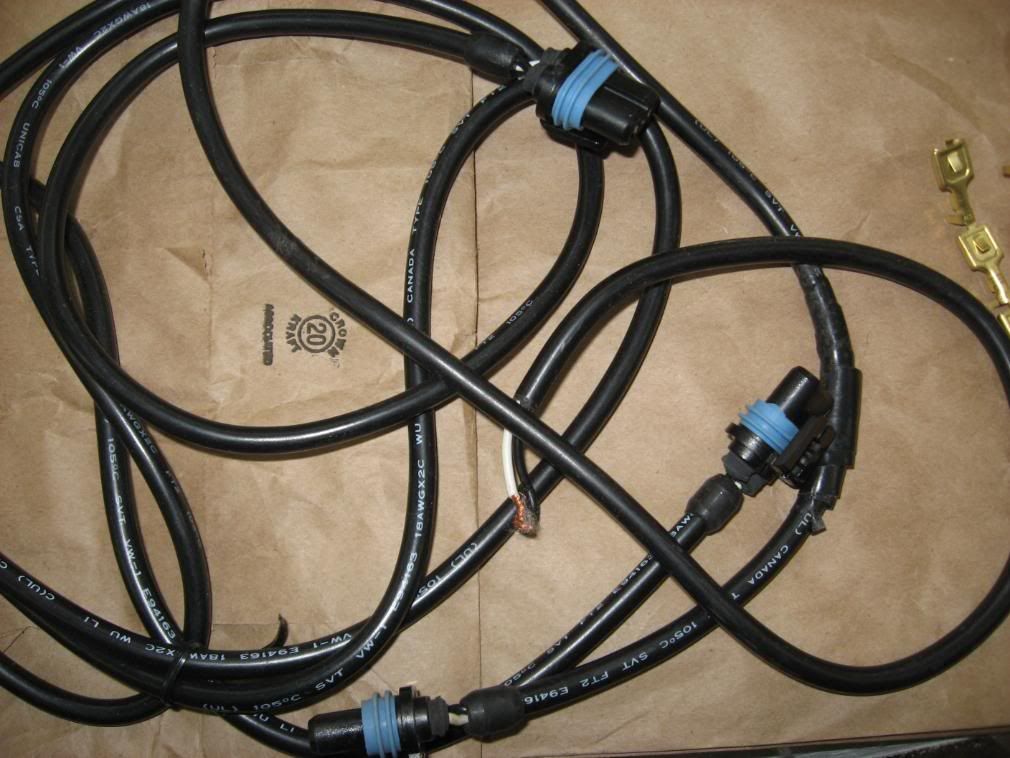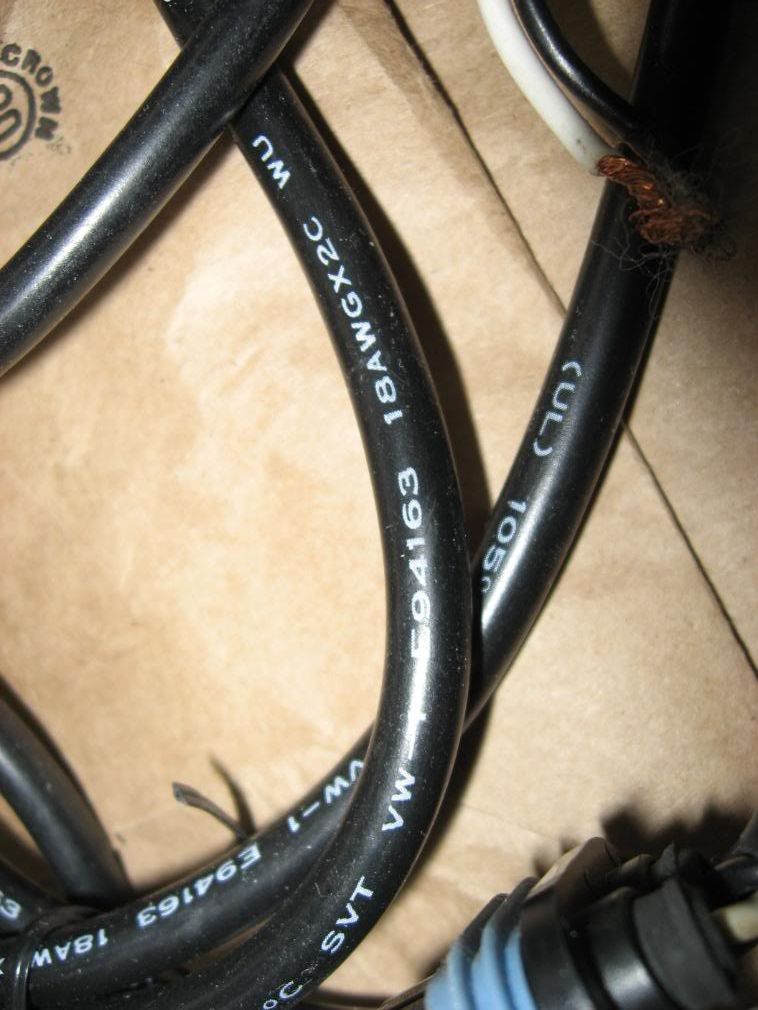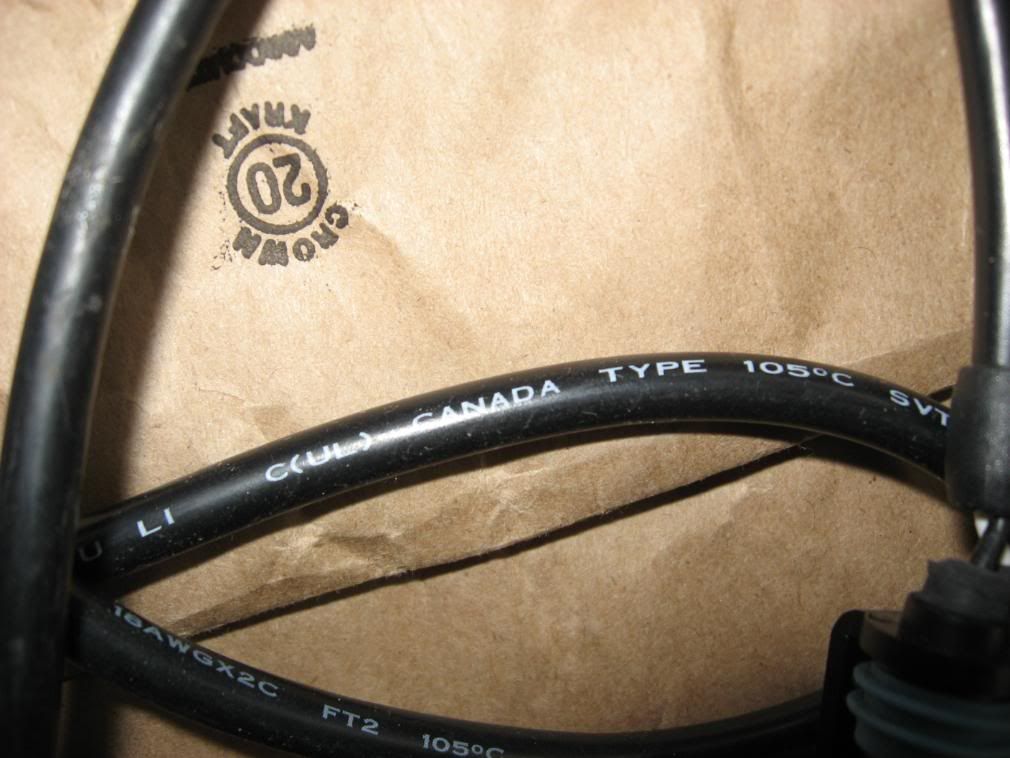 I cut them into four 12 inch strips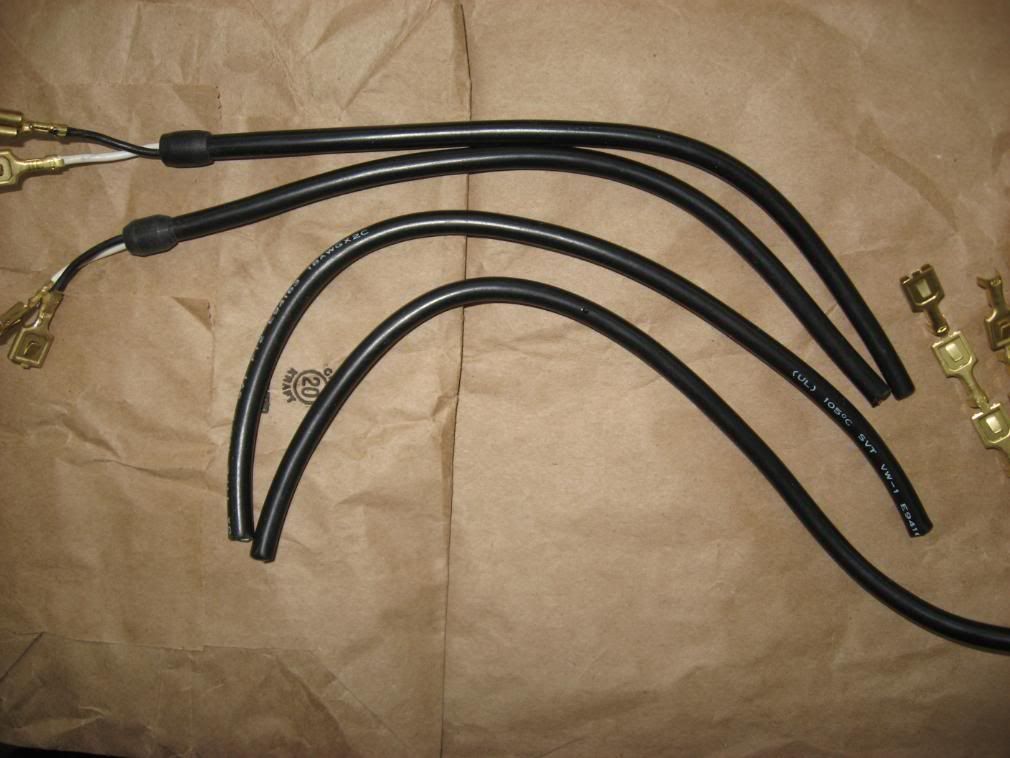 removed about 2 inch of insulator exposing the two conductor wires. Black is for ground and white is 12V+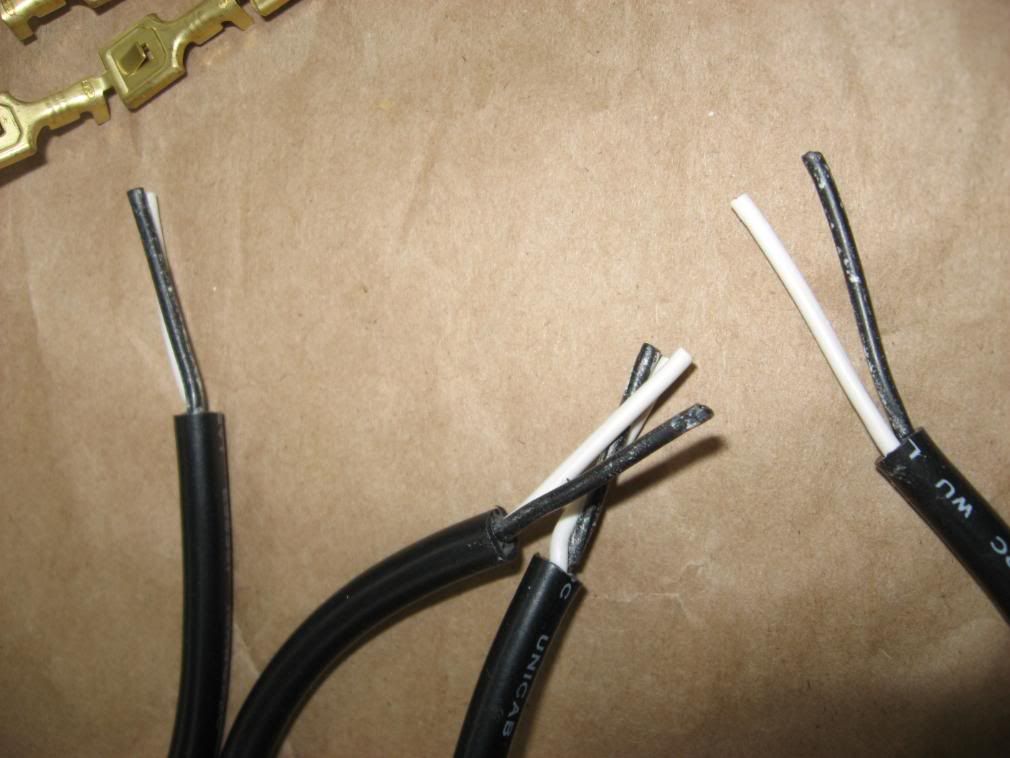 strip off about 6mm of insulator from each conductor wire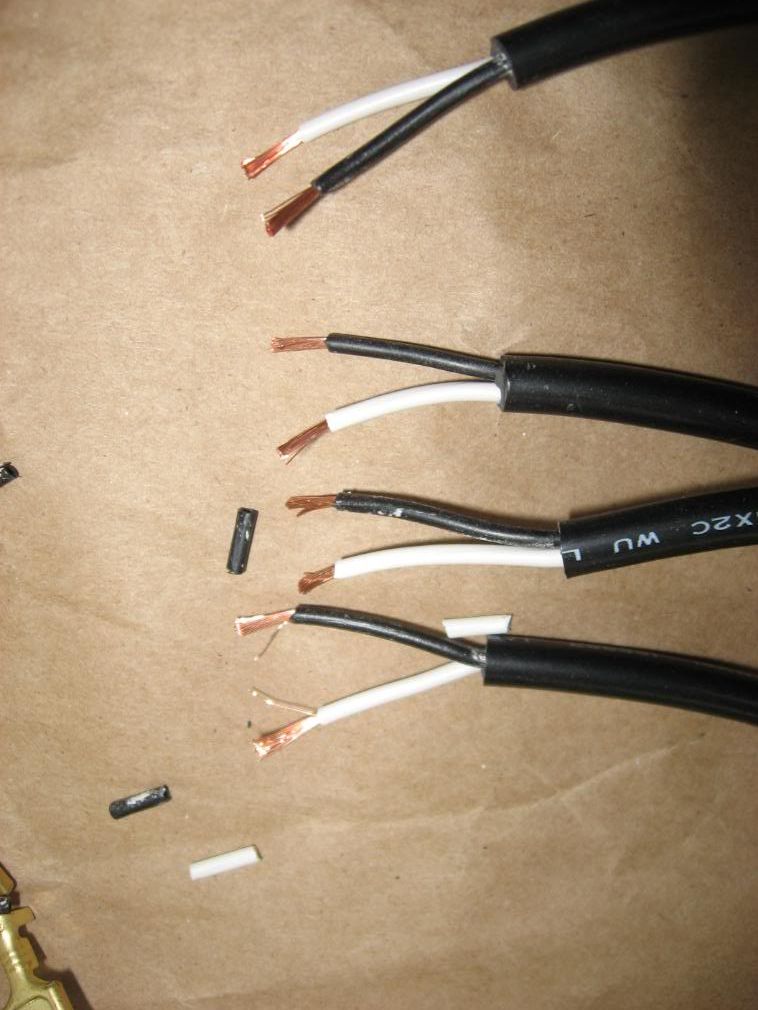 cut out the terminals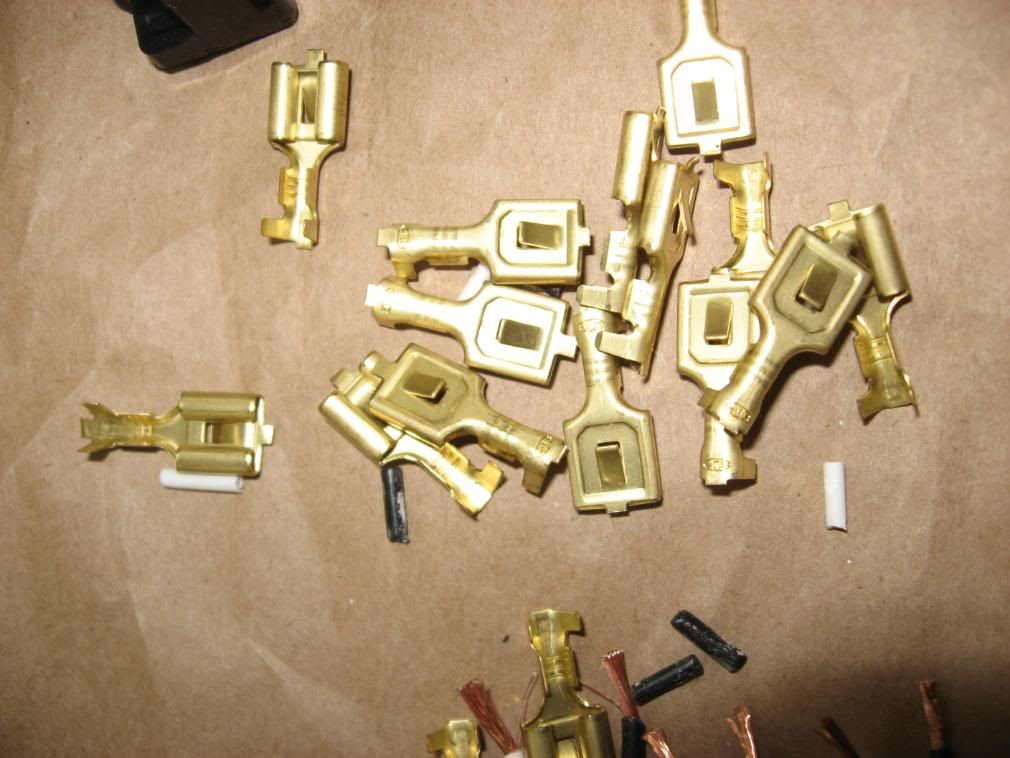 use the terminal and crimp all the white wires individually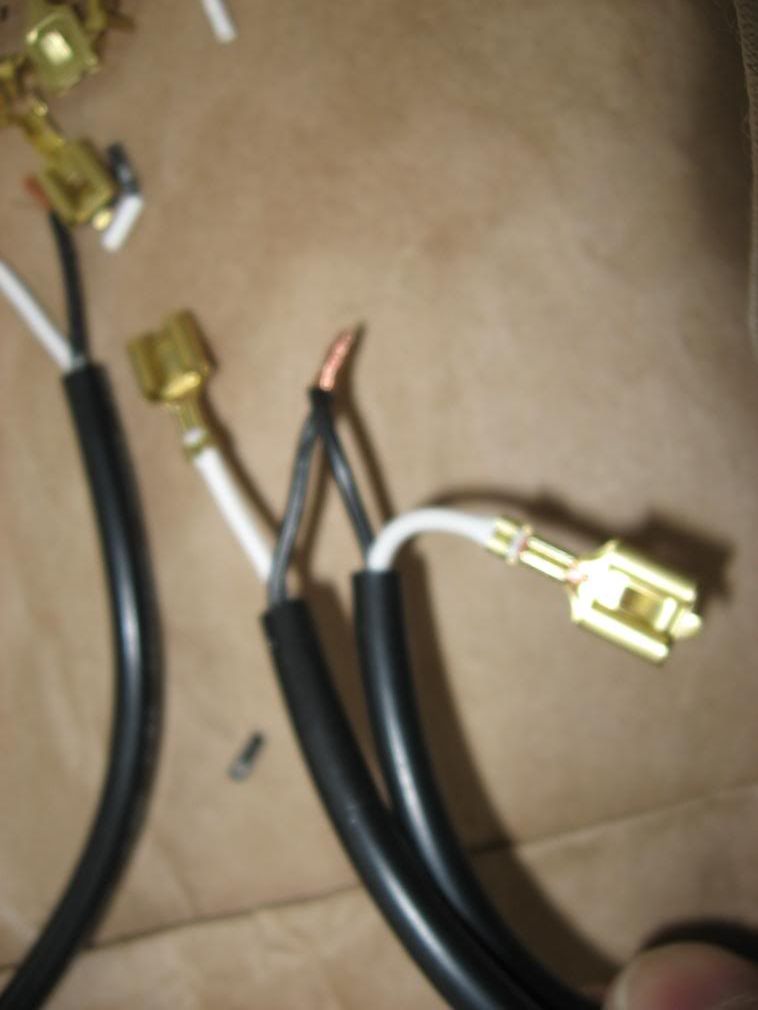 for the black you will need to combine on pair of black conductors together into one crimp for one side. This one will be inserted in the connector that will be interfaced with the stock OEM plug.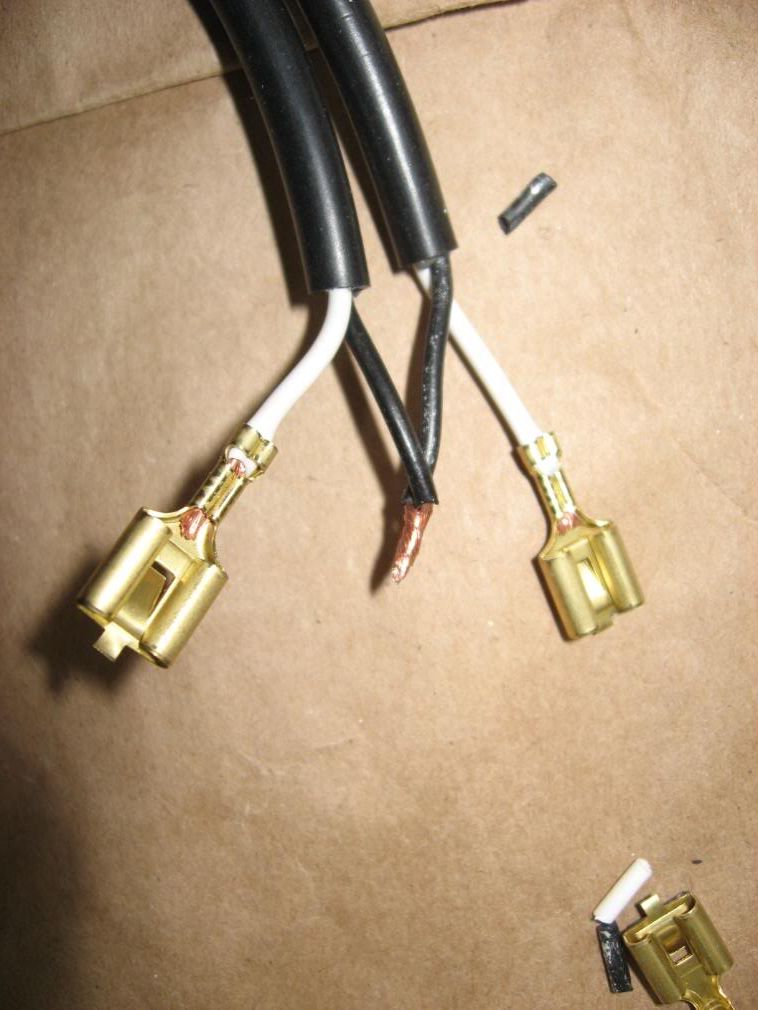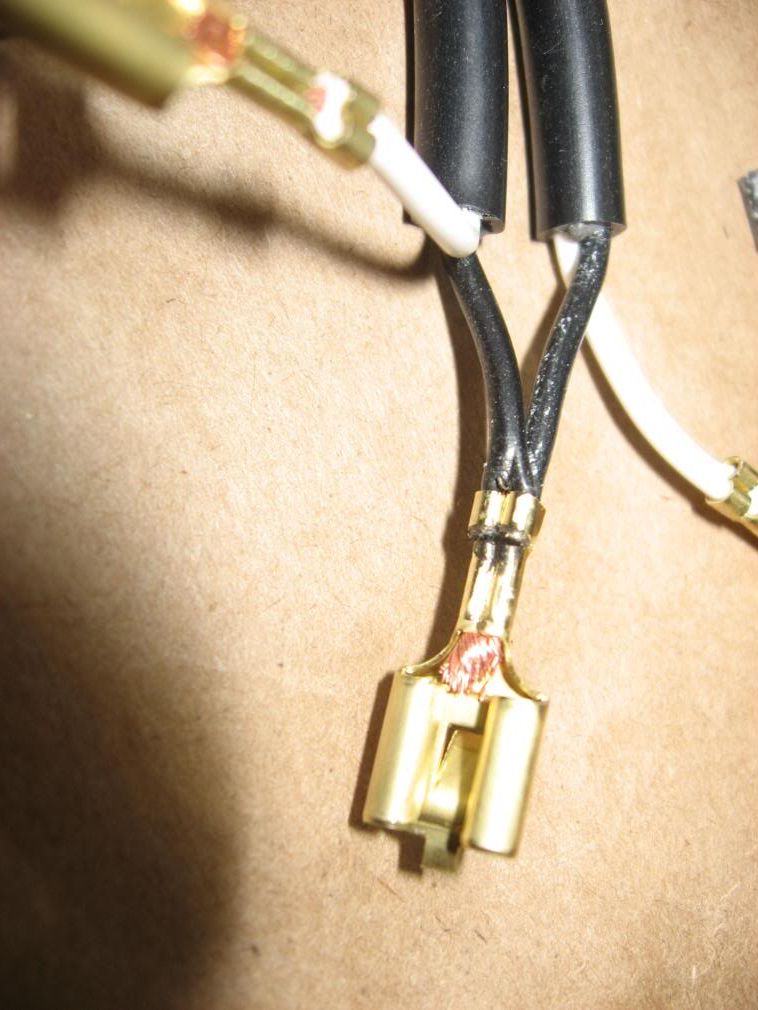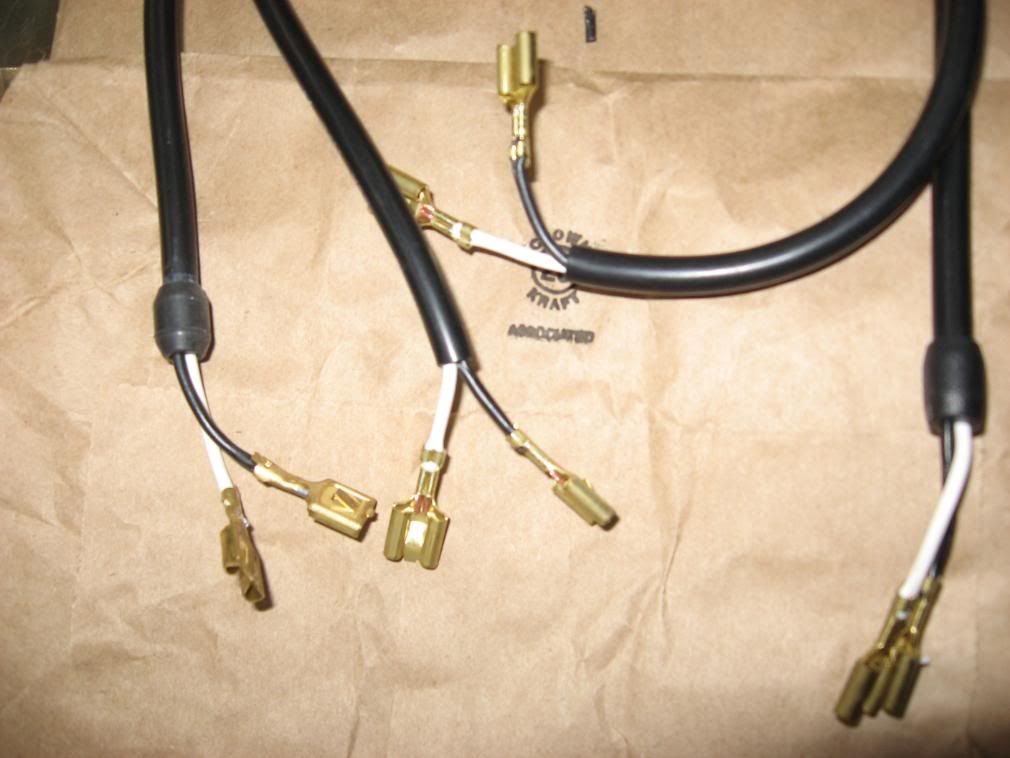 prepare to insert the terminals into the H4 connectors
installation of terminals for the OEM connector. top white is for low beam 12V+, right white is for high beam 12V+, and black is ground.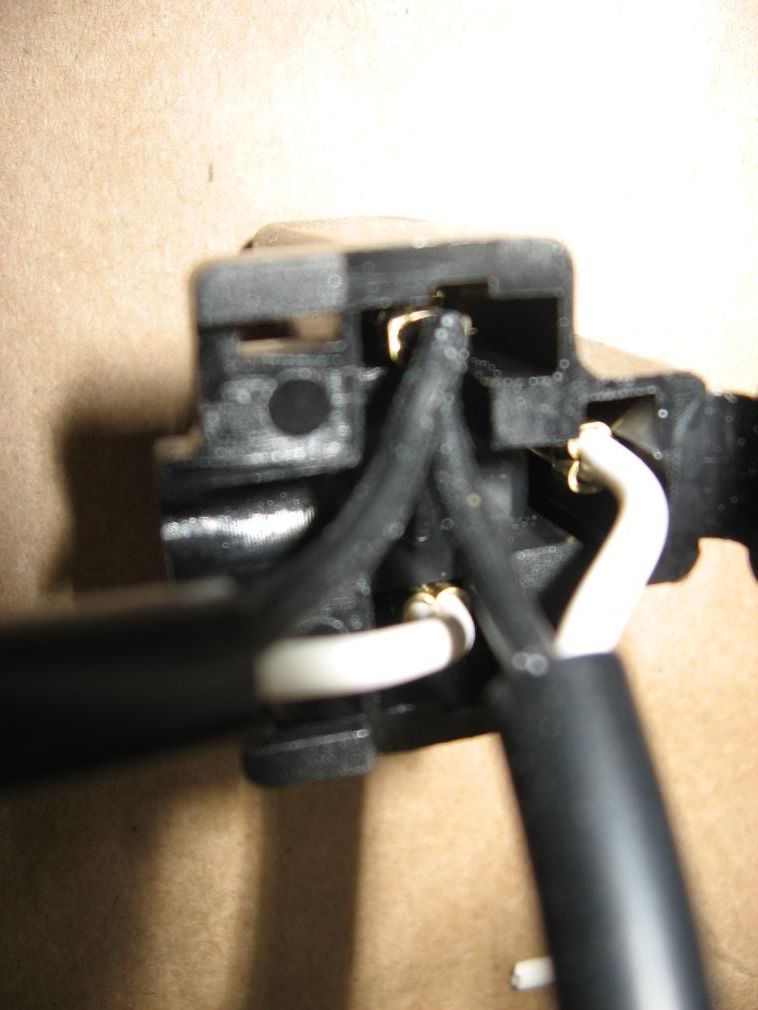 make sure you have the other high and low beam H4 connectors oriented correctly.
H4 connector to OEM connector. you can see all three terminals.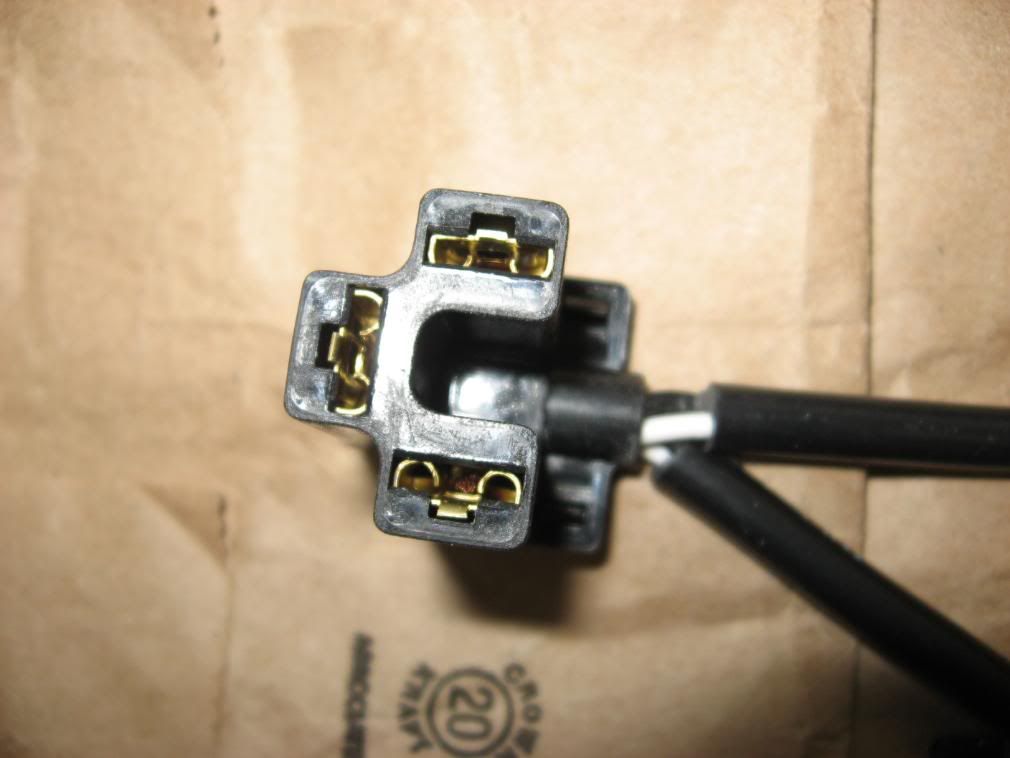 Hi and Low connectors.
Hi goes to the TYC H4 connector while the Low goes to the input side for the HID relay harness.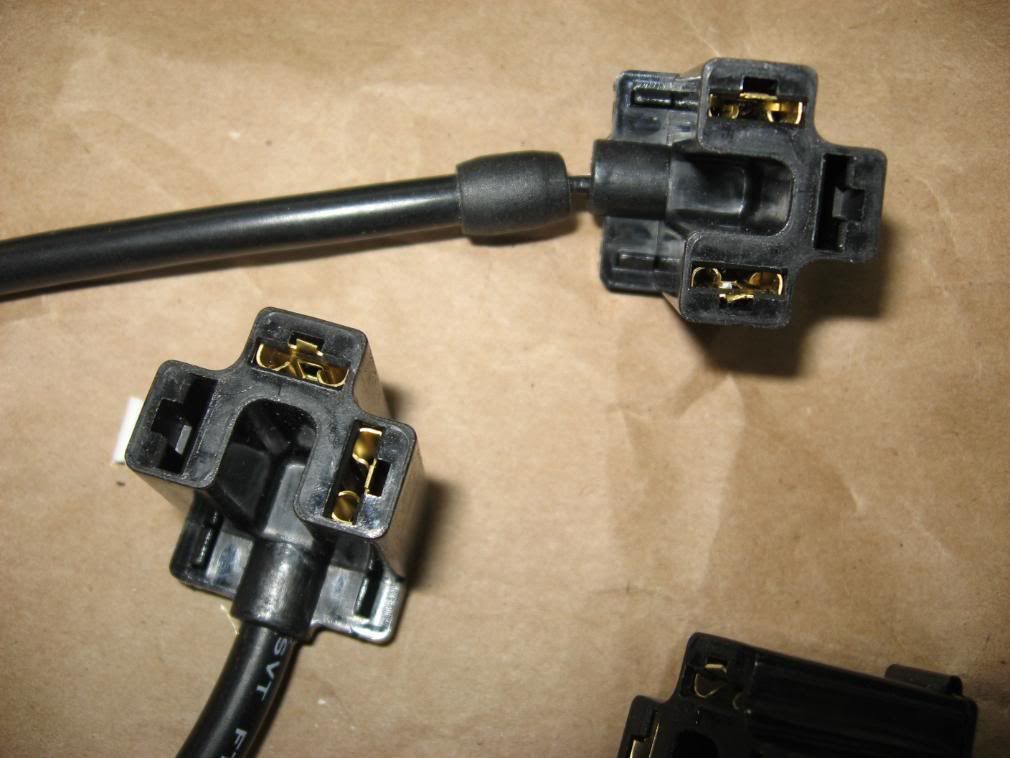 For the H4 connectors to OEM you will need these spades since both are females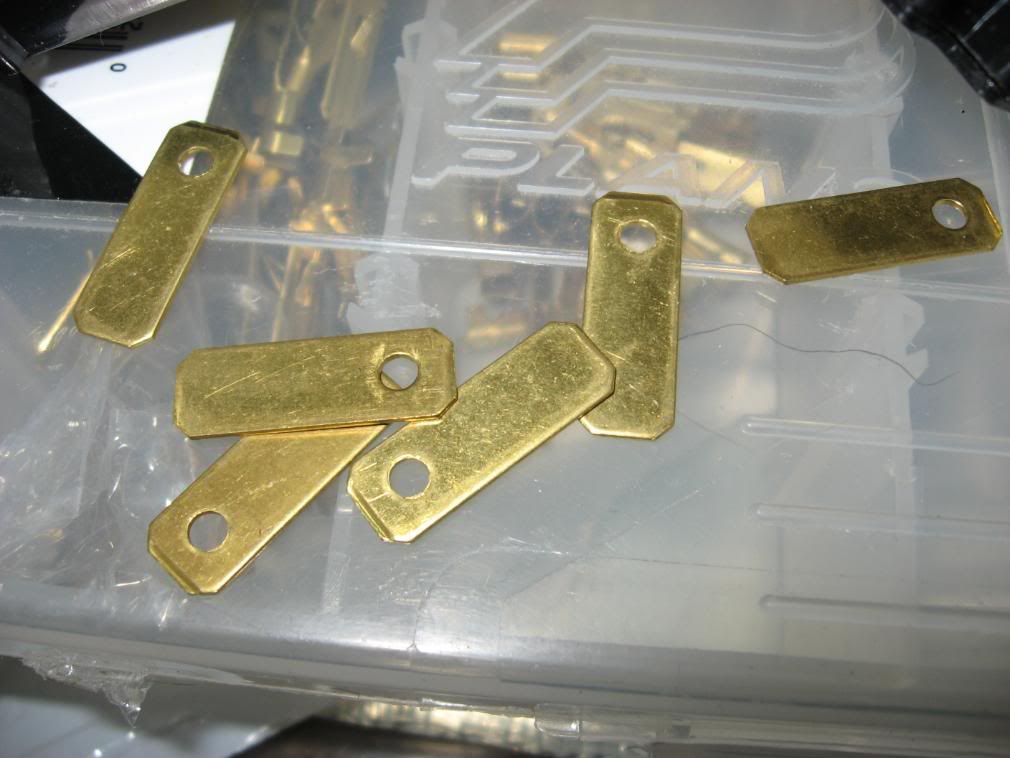 spades inserted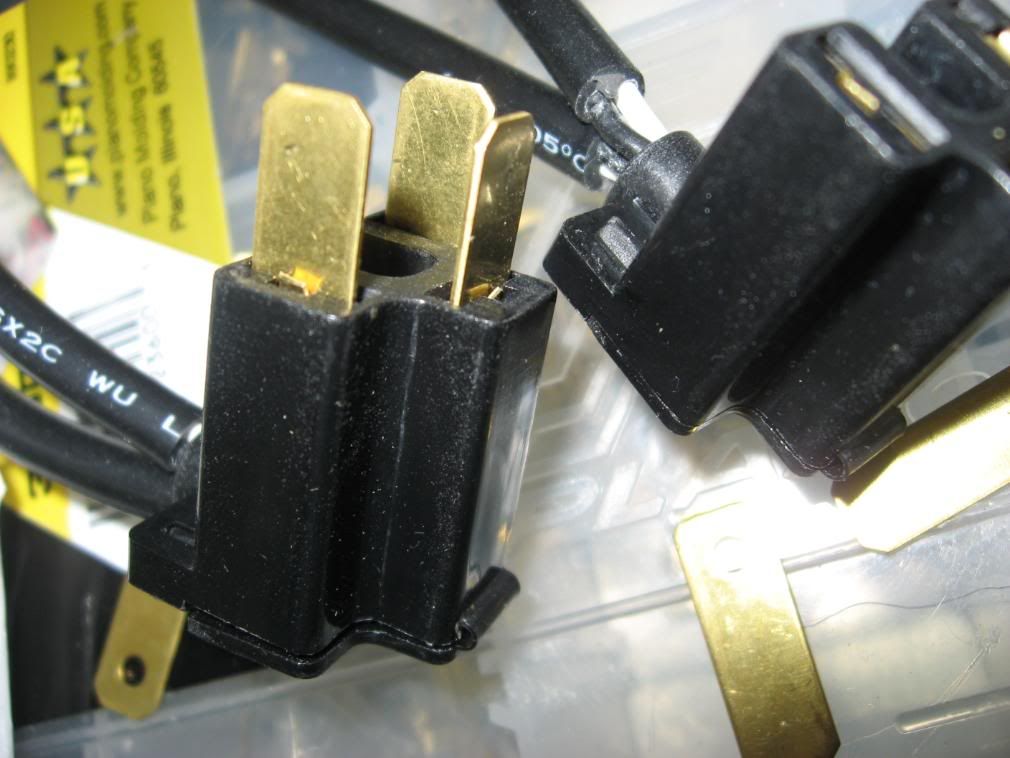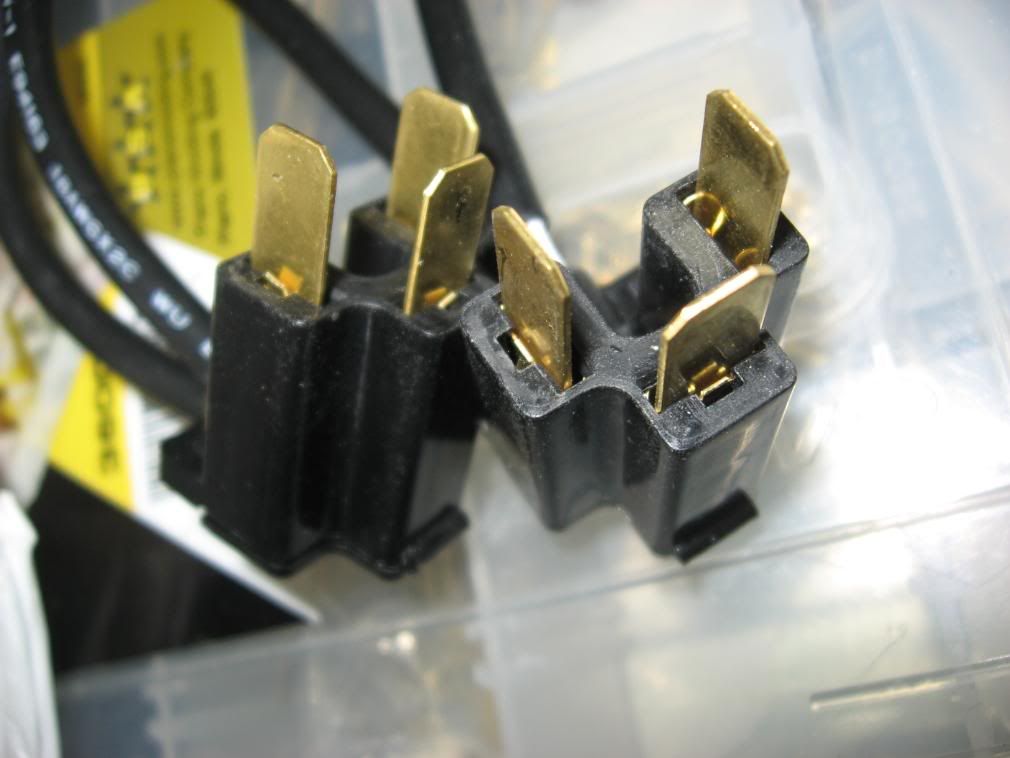 all this took was about 10 minutes with the right tools and a basic knowledge in wiring.