1998 Passat GLS Wagon AEB , 2003 Ford Ranger Edge
Like to start by thanking the people who have contributed so much to PassatWorld. I've been out of the VW world for a couple years and it feel great to be back. I used to post my projects on Fourtitude and VWVortex and I'm excited to be part of another forum.
This is going to be a thread dedicated to my new project, whether its new parts, installs, diy's and possible questions along the way.. etc etc...
My new project is a B5 (1998) Passat Wagon with a 5 speed AEB 1.8T. I purchased this car 3 weeks ago and hit the ground running. This is going to be a mild build, I'm very much into the OEM+ builds. I know we all love pictures so I will start out with the goodies. I didn't get many pics when I first picked up the car but I did flick this one...
Once home I grabbed my notepad and walked around the car listing any missing or broken pieces. As for factory parts I replaced the drivers side tail light, antenna mast, door lock internals so all doors unlock and open ( you all know the longevity of these locks :banghead: ), side view mirror and a few more misc. plastic pieces. Ive been doing all these small repairs in between waiting on parts shipments.
I bought the car as a "mechanics special" cause the car was not running. The previous owner started the car one day and it stalled out and he was never able to get it started again after throwing parts at it with no real diagnosis. The fuel pump wasn't dead but it was on its way out and I was getting some low readings on pins 1 & 4. The previous owner had the car sitting for 8 months (no gas cap either) so I drained the tank and installed a new Bosch pump/sending unit.
So anyhow the car cranks but wont start and there are zero codes thrown by the ecu. I tested the crankshaft position sensor and it was reading below 400ohms when it should be 750-1000ohms and I also removed the sensor, cleaned it off and reinstalled. I tried started and it wanted to start more then it previously had. So I ordered a new OEM sensor and will be here in a couple days. So while I wait I have been going over the car and giving it a deep clean and replacing more small parts I've been picking up from the wrecking yard.
Here are some pics as it sits now after doing the things I mentioned before. Enjoy the pics :thumbup: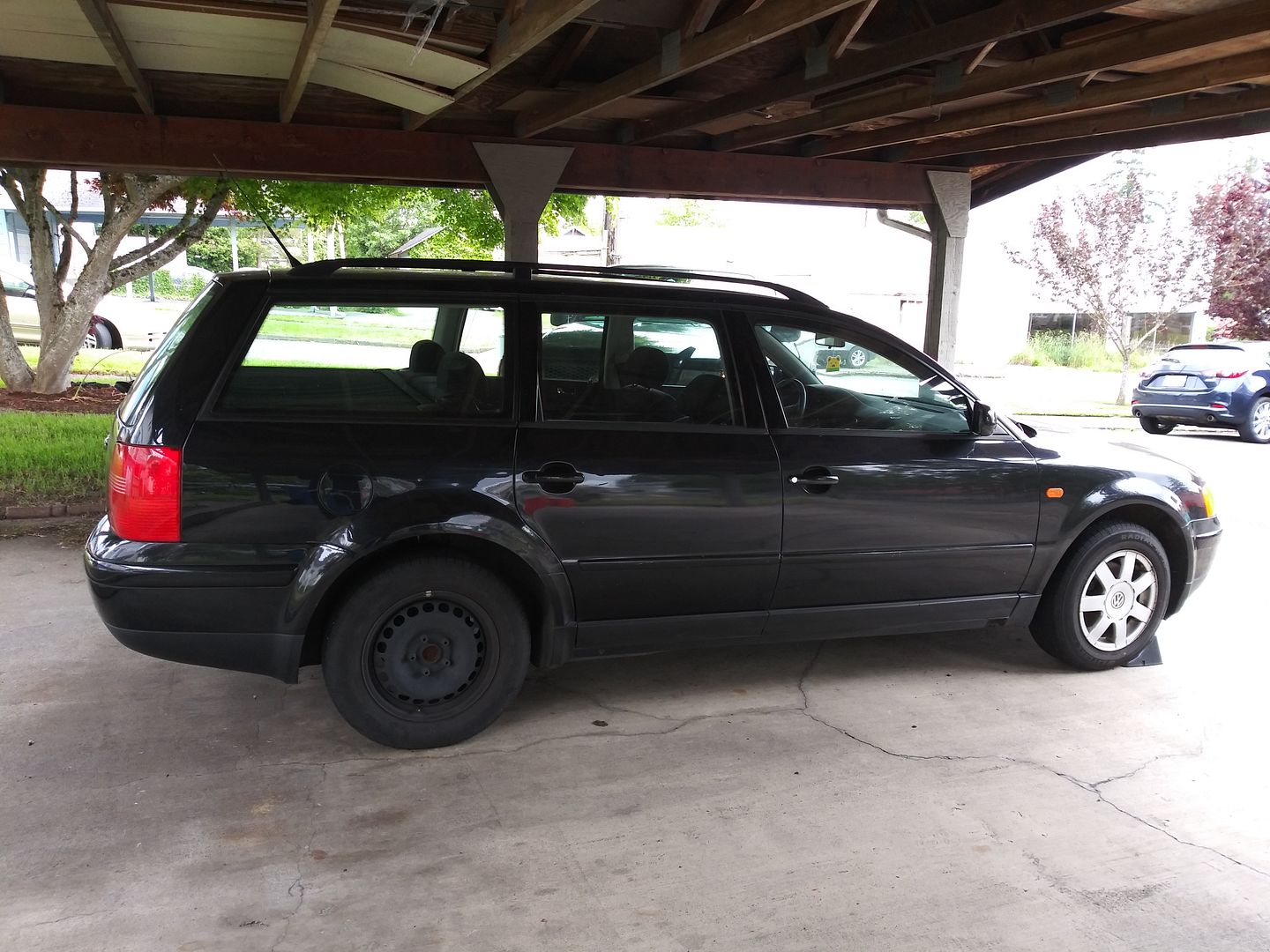 Spent a couple hours just cleaning the interior from the previous owner. It was pretty bad.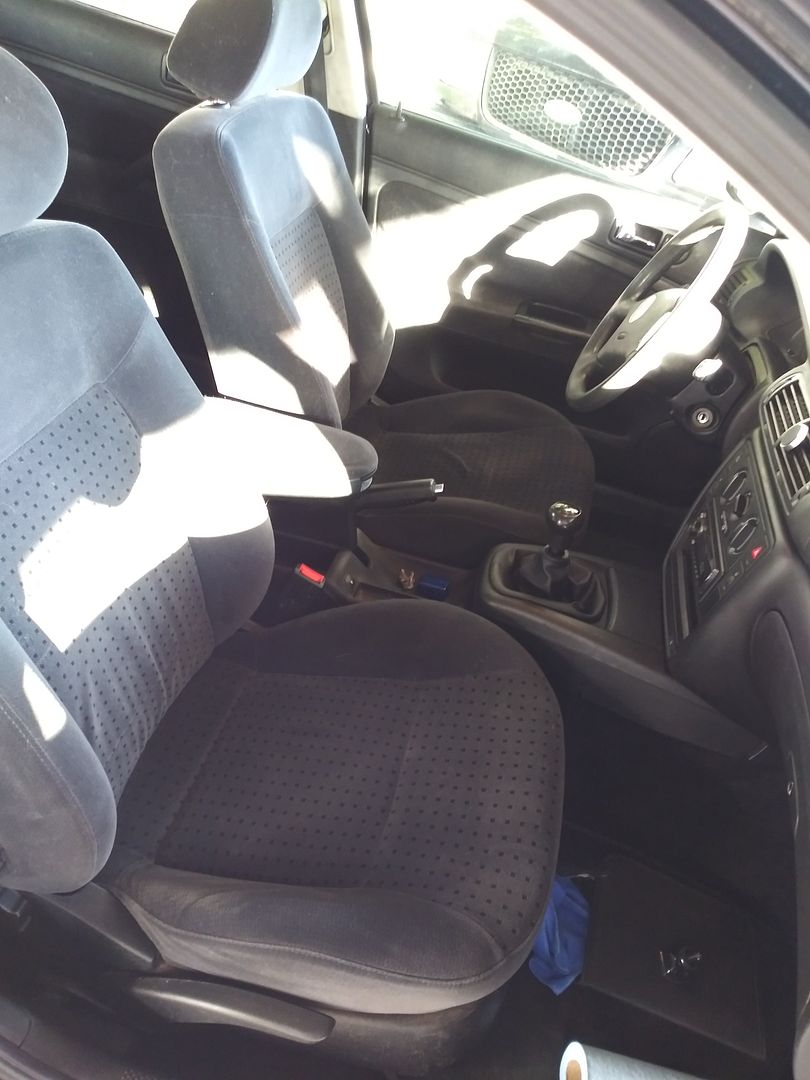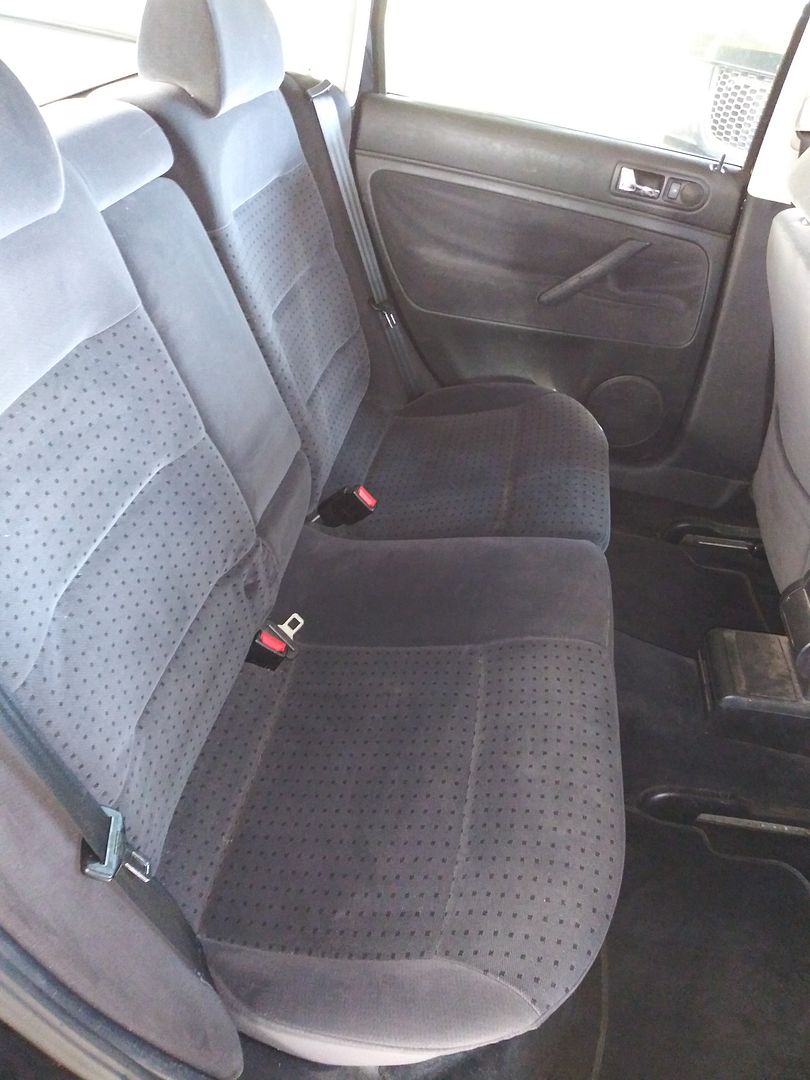 Went to the wrecking yard today and grabbed everything I need from a B5.5 for the double din conversion. Also couldn't take looking at the old crusty shift boot for more then a day, had to swap it out haha.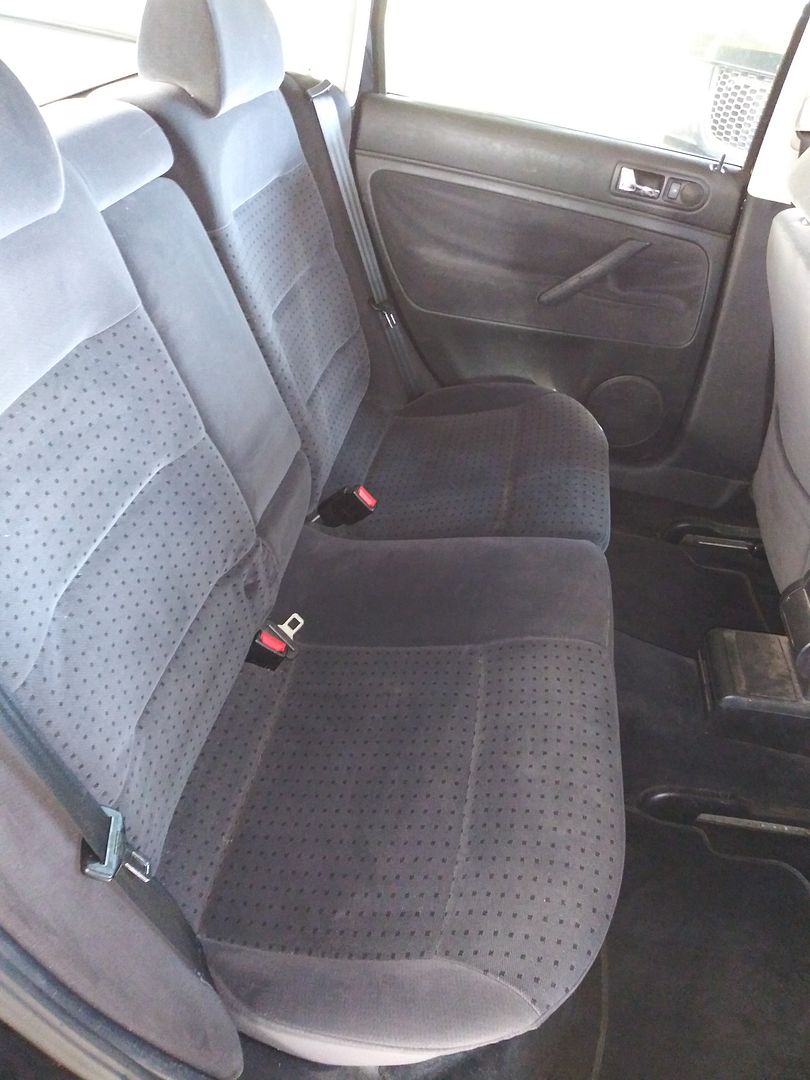 I vacuumed and spot cleaned the engine to see what would come up. Gonna wash the engine and bay this weekend.
Ive got a lot of parts on the way including all the parts to refresh the suspension minus the SPC adjustable control arms I need to order, so lots of work coming up
:thumbup:
Looking forward to being a part of Passat World.