·
RETIRED Super Stealth Moderator
Discussion Starter
•
#1
•
Congrats, Alex!
I was 17 and just blew up the tranny on my Nissan. The 8v motor in my Mk2 GTI was getting ready to go!!!
So i sold off all my cars, and started to look for a truck or an suv. When I got curious at the dealer and asked if they had anything in a 5 speed, the salesman told me they just got a VW in on a trade. I asked him to show me the car. When he showed me the Passat. I thought to my self, "What the heck is a 17 year old gonna do with a Passat?" The salesman told me it was a 5 speed. (ok, cool, its a 5 speed, maybe I'll take it out for a ride.) Then he told me it was a turbo!! Ok, ok, now he has my attention! I took it out for a ride and I knew I wanted this car!! Two days later, it was in my driveway!!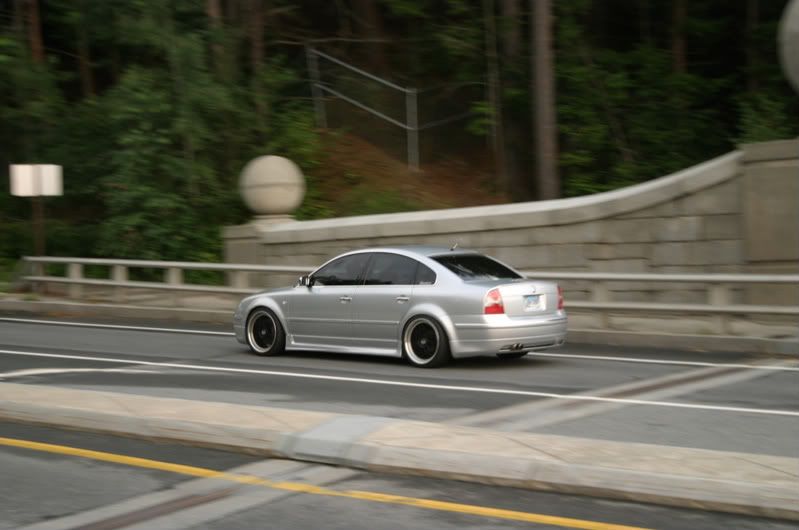 Just like any project car starts, I told all my friends: "The car is gonna stay stock." Then about 2 weeks later, I saw a black modded b5.5 Passat rolling around town. That was the end of this car is staying stock!! I soon met the owner of the black passat and started to learn what parts and sites were out there for these cars, Passatworld being of them, and its the only site I've stuck with.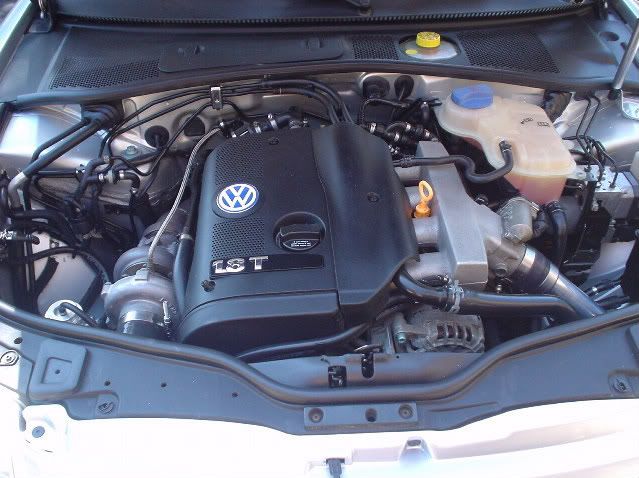 I soon started to mod my car: rims, exhaust, a chip. After being on Passatworld and seeing all the awesome, modded cars, I knew I had to keep up and do something big. Soon came a votex kit and a big turbo kit. And then, bigger and better rims!!! Now almost three years later, I'm left with a huge mod list and this!!!
2001.5 (B5.5)
Engine:
1.8t with a kinetic motorsports gt2871rs turbo
sleepers performance custom turbo manifold
green top injectors
sleepers performance custom cold air intake
sleepers performance custom fmic piping
Exterior:
front Votex valence smoothed front bumper
Rs4 side skirts
Votex rear valence
Euro rub strips
Hofele rear trunk lid lip
Hofele rear window lip
Custom widened fenders
hofele badge less grill
25% tint
14000k hids from pilot hid
Interior:
grey cloth seats
6disc cd changer in the trunk
w8 overhead dome light with leds
boost gauge mounted on steering column (Stewart Warner gauge)
monster mats
euro switch
Brakes/tranny:
stoptech big brake kit with sloted rotors all the way around. 13.5inch rotors and 4piston cailpers.
southbend clutch
custom axles
nuespeed short shifter
Suspension:
vmaxx coilovers
Wheels:
19x8.5 bbs lm reps
I want to say thanks to:
Sleepers Performance because without them, the car wouldn't be what is!!! My girlfreind for putting up with me and the car. Lastly, I can't forget jay (Jayson13f) for helping piece the votex kit, and giving me many opinions on many things.