2000 GLX v6 4motion - Sold in Sept 2007
Here's my new B5.5.
Hanging with my Hommies!!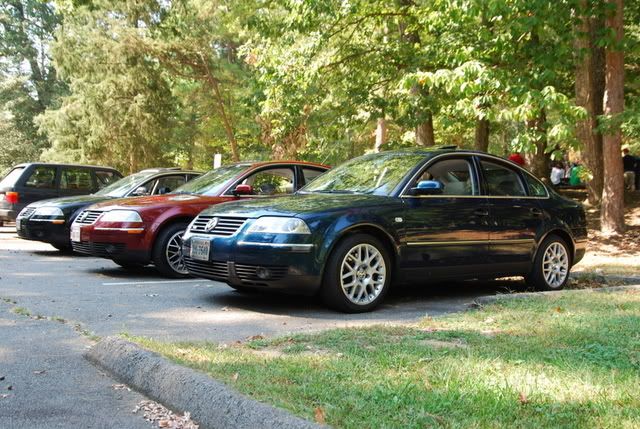 Ok...W8 is now sold and here's the NEW::
I'll post better pix later...got some stuff to do to her first...tint and now that I have 2wd, lower it...it's cheaper then the 4mo options for sure.
Updated: As of June 4th, 2010:
Additions since I bought her.
GIAC Chip
New OE Drivers Springs installed
New Billy Boat Exhaust 3" - Turbo back - Full Exhaust
Tinted side markers - VHT NiteShades
Upgraded Bog Done insert
Upgraded Diverter Valve
Upgraded PVC regulator with upgraded metal breather tube - not installed yet.
Neuspeed P-Flo CAIntake
35w HID upgrade - 5000k McCullough system
8mm Spacers
35% Tint all around
Euro Cup holder
Fog lights and Euro Switch