Well I'm not new to the forums but I haven't created a "profile" in the Canada Member Directory and decided that it was about time to do so.
The Ride: 2001 B5 V6 MT black
I JUST got my passat back last night after a full engine swap with all the fixings and a new clutch. It runs like new again but I'm hoping to do some mods this summer as I am working full time.
Planned Mods:
-suspension
-window tints
-new rims and tires
-headlights/tinted tails
-front grill
-giac chip (maybe)
-exhaust (maybe)
Just about the only decent picture of my car (taken on my phone):
And yea.. that's about it for now. Thanks.
UPDATE - Nov 27,2009​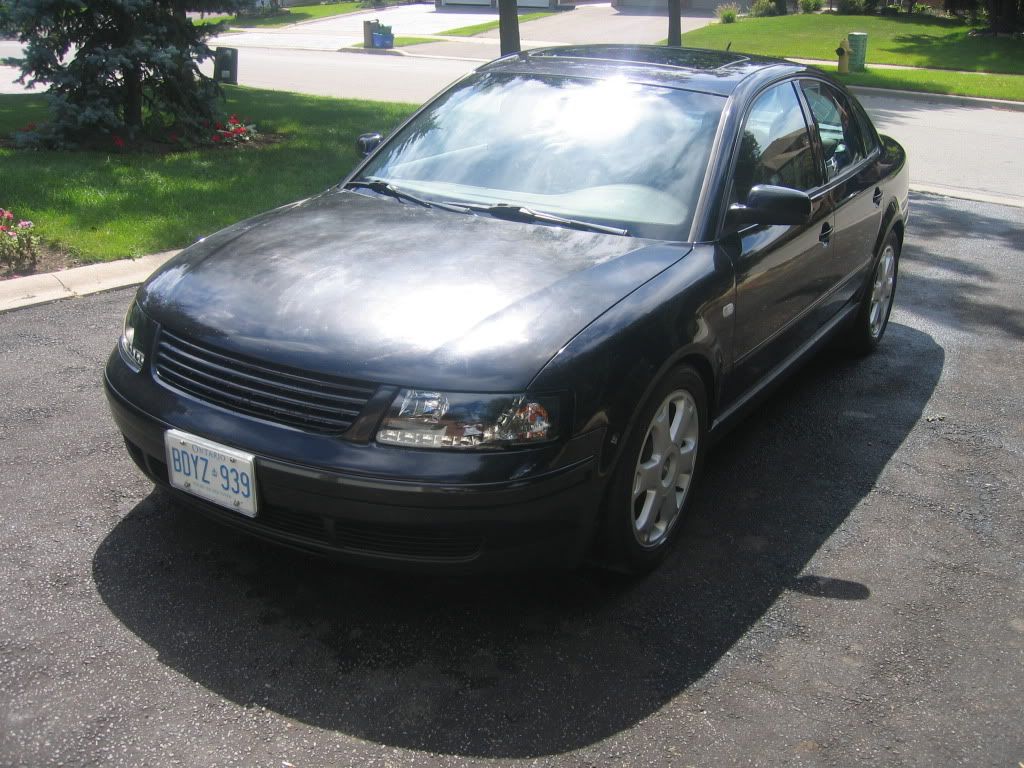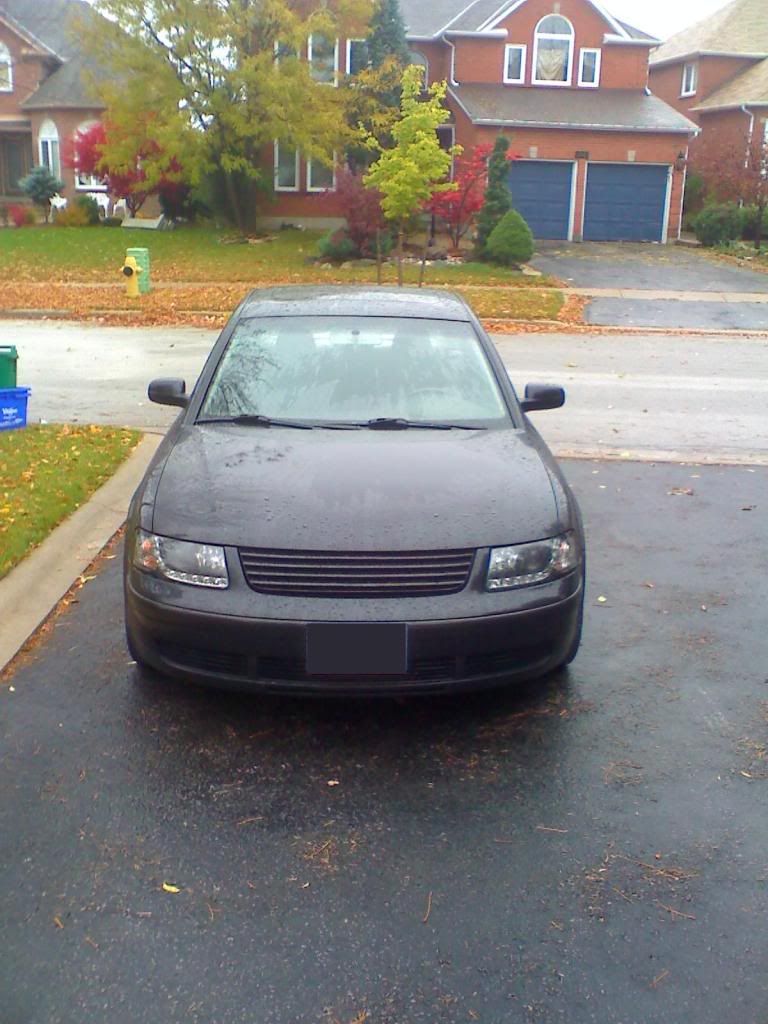 I love it when she's wet
ha
UPDATE - April,2010​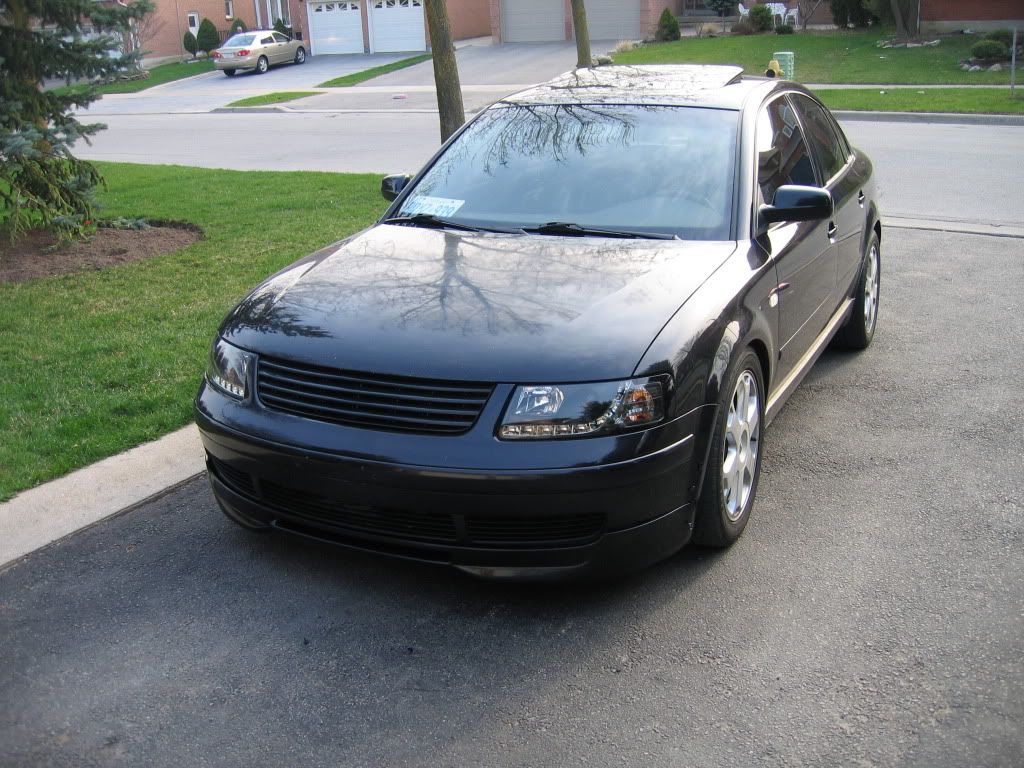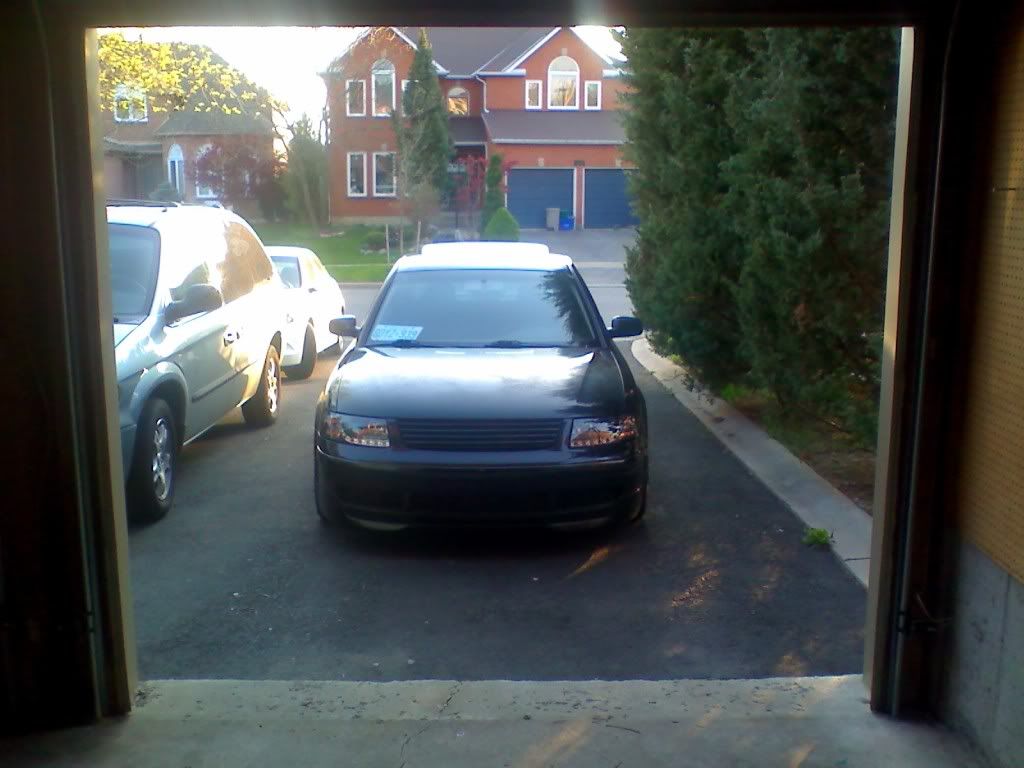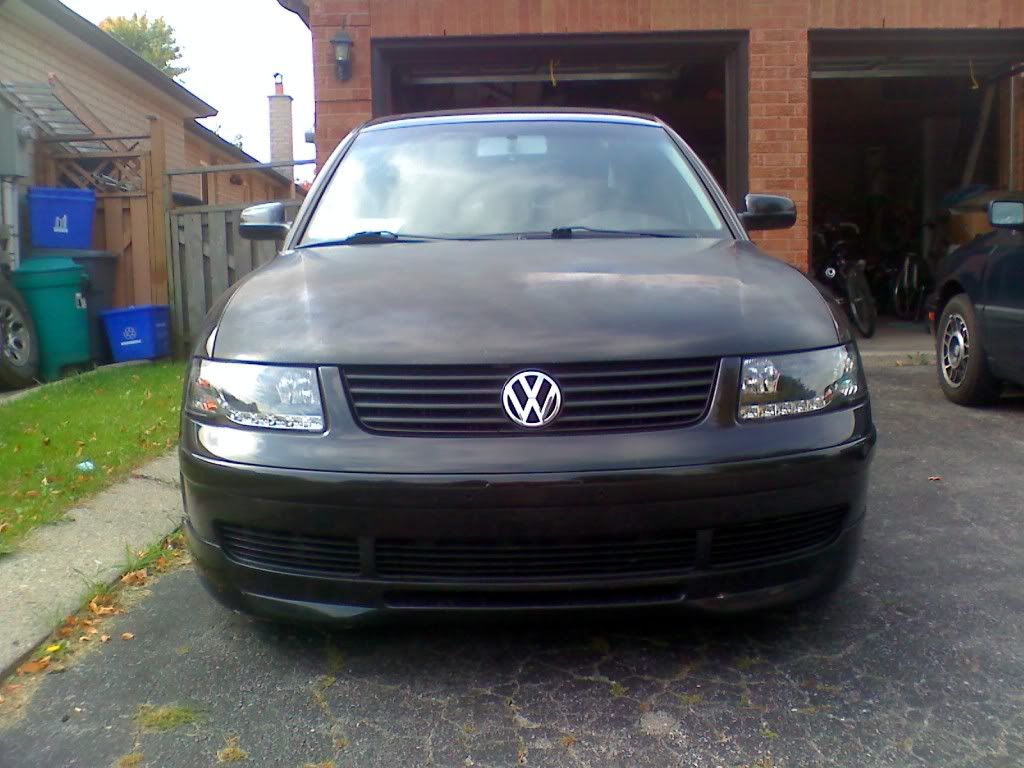 MODIFICATIONS:​
- 17" Audi S4 rims with 245/45/R17 Nakang NS1 tires
- Zender front lip
- S5 devil eye aftermarket headlights
- Euroswitch
- 20% Tint
- K&N drop in panel filter
- De-Badged front grill
- FK Shocks and Springs
- 10" spacers on the rear
- Monster Mats
- Added stock cd player
UPDATE - February 13, 2012​
Been sitting like this for almost two summers. Basically this is where I'm at:
1) Driveshafts have to come out
2) ABS module has to be removed and shipped out
3) Exhaust pre-cat or post headers have to be unbolted
4) Engine and transmission mounts have to be removed
5) Main engine harness has to be removed
MOTIVATION: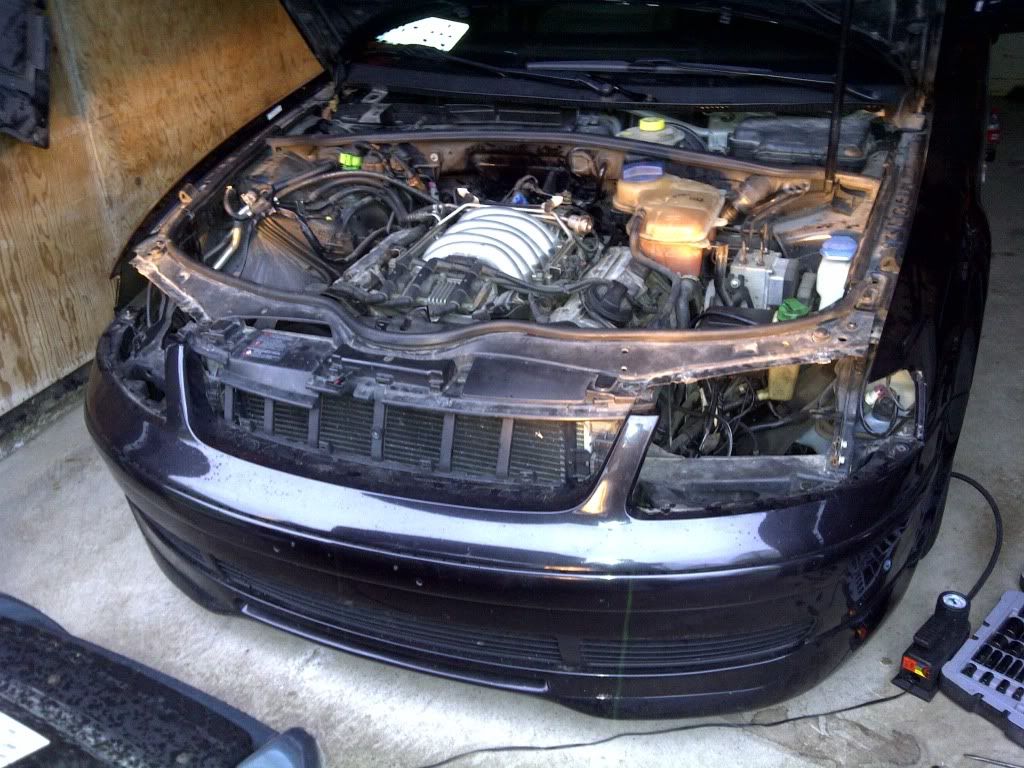 WHERE IM AT: