I guess after reaching '4th gear' on the forums I should post one of these.
My name is Geoff and live in Richmond, VA now. Bought the car back in 2007 for way too much money, but I needed a dependable driver and up to 2010, it has been.
Found PassatWorld in 2008 because I was getting railed by the dealership. Started hanging out with the Northern East Coast guys and really got hooked on the beauty and boldness the B5/B5.5 can offer.
So far, I have been very passive in tuning the car, but trying to learn how to keep her running strong. One thing I have learned is nothing is as clear as it should be. If anything happens with the car, the first thing I do now is check for air leaks. This includes running out of gas.
To the photos:
2004, VW Passat, 1.8t, AWM, FWD, 120,000 miles (as of AUG10), Auto
When I first got her.
stock with 35% tint
My favorite mod, "EBAY LED headlight" you can find the DIY on youtube.
(the lights to not work anymore. The winters in Mass killed them)
Timing Belt Fun!!!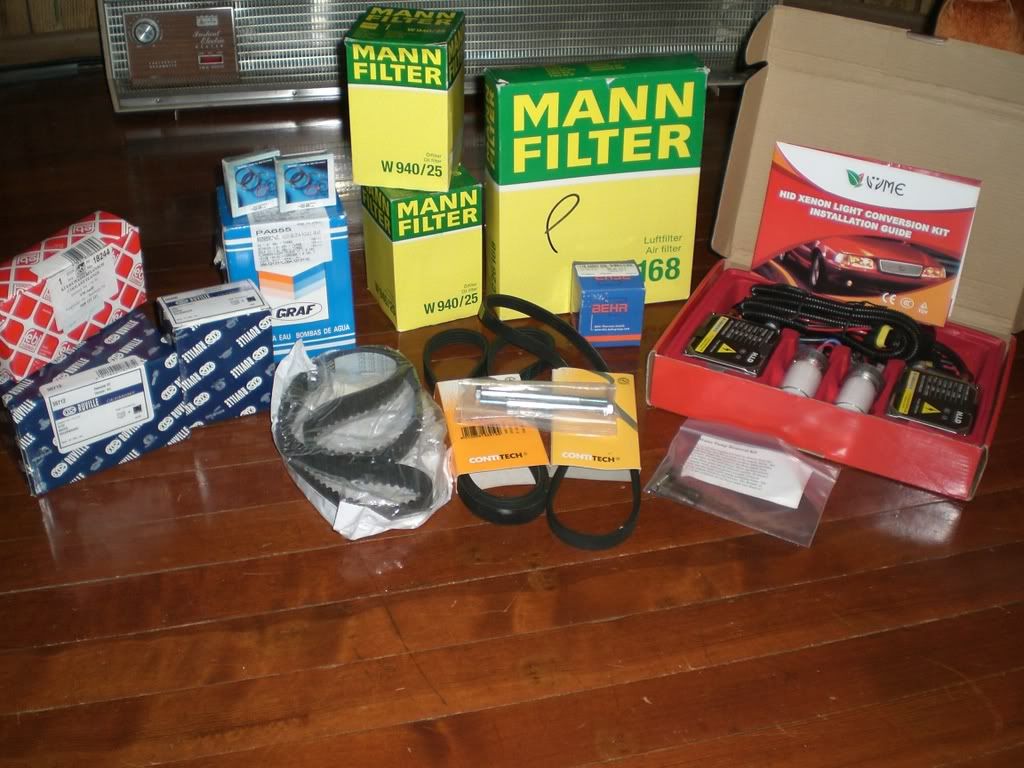 Installing my D3
Favorite Photo:
How she sits now (AUG10)
UPDATE: APRIL 2011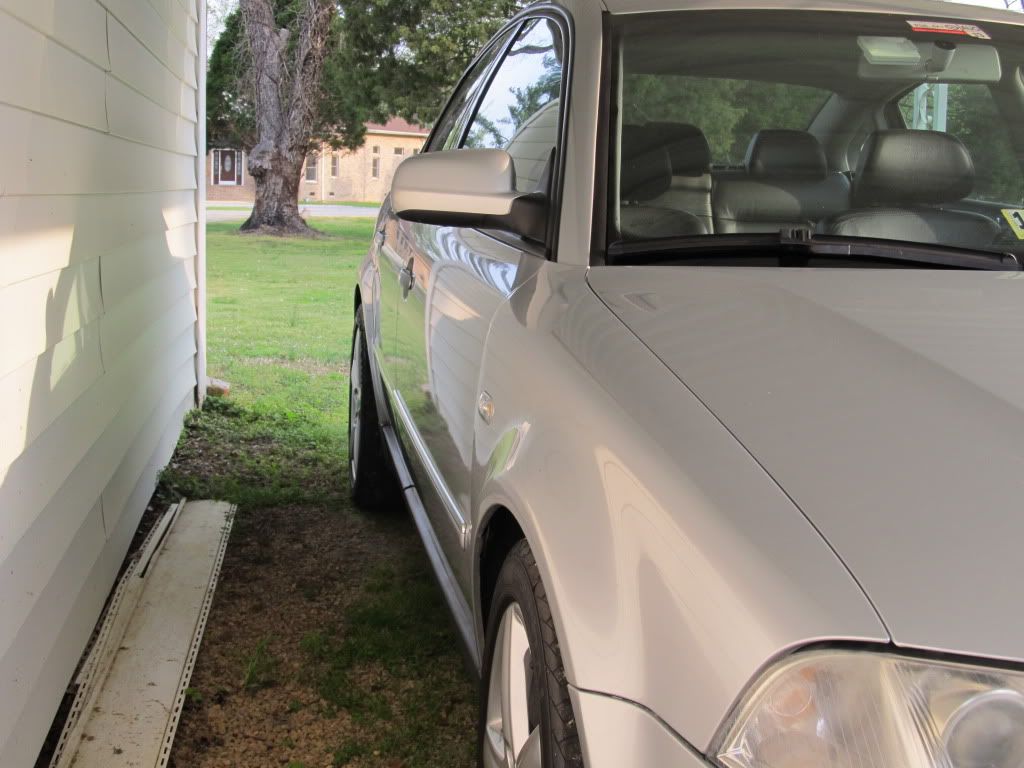 where the magic happens
What I have on the car right now:
-Replaced: TB, V6 motor mounts, Newspeed snub mount, metal water pump, thermostat, coolant sensor, speed sensor.
-Pioneer D3 with GPS and Ipod
-CAI with K&N
-Magnaflow Muffler with Res cut out (stock pipes)
-New South Boost Gauge
-MBC (parallel) (TAKEN off the car. too many limp mode issues)
-N75J (TAKEN off the car. too many limp mode issues)
-Samco Turbo Intake Hose
-Samco Throttle Body Hose with DV relocation
-Audi Bolt down coil packs
-APR 93 tune with optional stock
-Brembo Solid rotors
-PBR Metal Masters Pads
-Forge DV Splitter
-17x7 Audi A4 five spokes rims
-Falken Ziex 235/45 ZR17 tires
-6k HID (35w)
-Non-badge front grill
-15mm spacers for the front
-20mm spacers for the back
-Bilstein HD Shocks
-H&R Sport Springs
-S4 Control Arms
Bought and not installed yet:
-S4 Control Arms
-Votex Body Kit (front, sides and rear)
-Clarion sub and cabin Amps
-12" Clarion Sub
-2.5" Test Pipe
-replacement K03-29 turbo (might sell and go to K04)
Thanks for reading.