I haven't seen a complete how-to on detailing our cars and I thought that this would be a good start to convincing our mods to start a detailing forum, so here's my detail of my B5.5 from yesterday.
I'll start adding to this how to with your advice, so I welcome any comments. I'll add a how-to for machine polishing in the Spring/Summer when I do it again.
The whole process took me about 6 1/2 hours. I've tried polishing by hand in the past and it's absolutely no use. I hired a "professional" detailer once and they did a horrible job (buffer trails, halograms, marring, etc), so I thought I'd tackle machine polishing myself. With a DA Orbital Polisher, I was able to get about 90-95% of the swirls out and correct the pro detailer's mistakes. I'm pretty impressed with the results and for a little less than the price of a full detail, I got to keep a nice polisher.
Materials:
- 5 Thick nap/high quality Microfiber towels
- 1 Griot's Waffle Weave drying towel
- 2 Meguiars soft foam applicators
- Meguiars Hot Wheel Cleaner Spray
- Meguiars Hot Tire Dressing
- Meguiars PlastiX
- Meguiars NXT 2.0 Tech Wax
- 2 buckets
- Simple Green Car Wash Solution (I like this b/c it's biodegradable)
- Good quality Microfiber wash mit
- Clay Magic Claybar kit (with quick detailer spray)
- 1 Ultimate Detailer DA Random Orbital Machine Polisher (UDM)
- 2 6.5" polishing pads: 1) White Finishing (included with UDM) 2) Blue Swirl Remover
- Green Painters Tape
- 1Z Einzett polish (green can)
- Halogen Lamps and an LED flashlight for highlighting swirls and defects
- Meguiars Quick interior detail spray
- Windex
Here are most of the materials I used:
This is what it looked like before I started: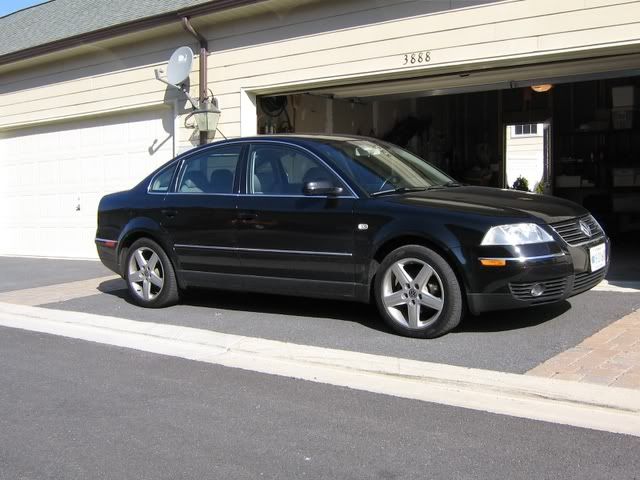 Before I started, I used a Wheel Cleaner and sprayed all wheels BEFORE I washed the car:
1) Wash the car with a microfiber wash mit, two buckets, and some Simple Green Car wash solution (from Walmart).
Simple Green:
The two bucket method (one for clean soapy water, one for washing debris off of wash mit):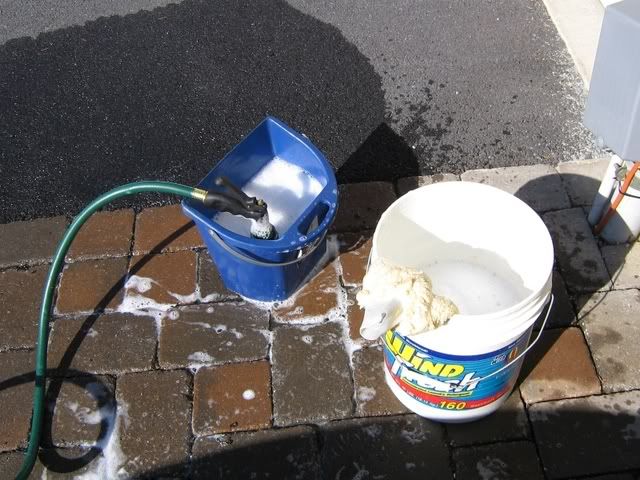 Washing Exterior with Microfiber wash mit:
2) I then dissolved water marks/stains with a distilled vinigar and water mixture (50%/50%) and then rinsed and dried the car with a good quality microfiber Waffle Weave towel. Make sure you wipe down the door/trunk/hood jambs and edges.
TIP: Remove the nozzle off the hose and pour the water over all the body panels (starting from the top and ending at the bottom) for the final rinse. The large sheets of water essentially "washes away" most of the water puddles and droplets on the car, making drying much easier.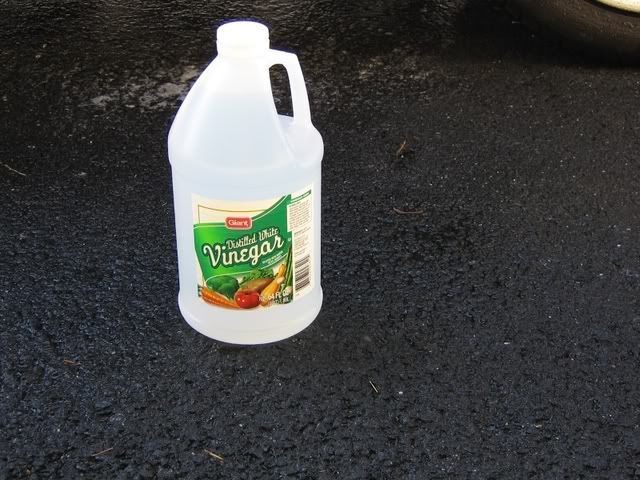 3) I used a Clay Magic Kit (from Autozone) and used the included detail spray to remove all the surface contaminants.
This was after washing and claying (notice the slight halos and marring from a "professional" detail job on the hood):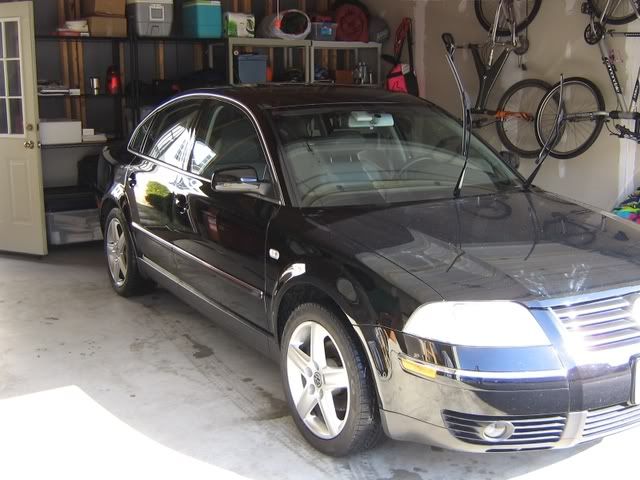 4) I then used painters tape to tape off the trim and started to used the machine polisher (a UDM) with Einszett 1Z polish (not the yellow can, but the green can). The yellow stuff (Metallic Polish) was a little too abrasive. I started with a blue polish pad (from my local detail store) and worked each panel for about 3-4 minutes. I then switched over to the included white finishing pad (in the UDM box) and did the same process again to reach the full shine.
Tip: Do the horizontal surfaces first and from the top down so you don't accidentally mess up your work. For more basic tips, check this post http://passatworld.com/forums/showpost.php?p=1948578&postcount=6
Before Polishing: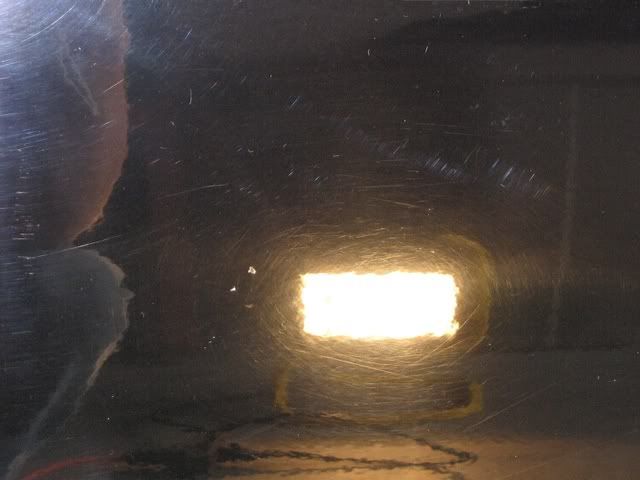 After Polishing: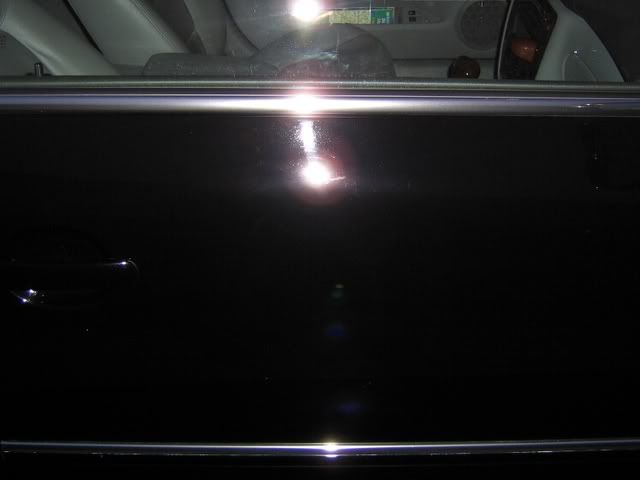 5) I used another quality microfiber cloth to wipe down the excess polish. After I polished and fine polished each major panel with the UDM, I manually did the small spaces with a microfiber applicator and some 1Z Green can polish.
6) I then waxed the car by hand using Meguiars NXT 2.0 and used Meguiars PlastiX on the headlights by hand.
Finished Shots: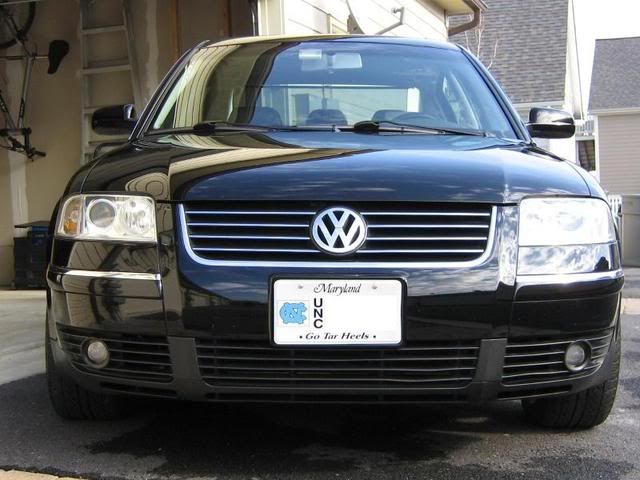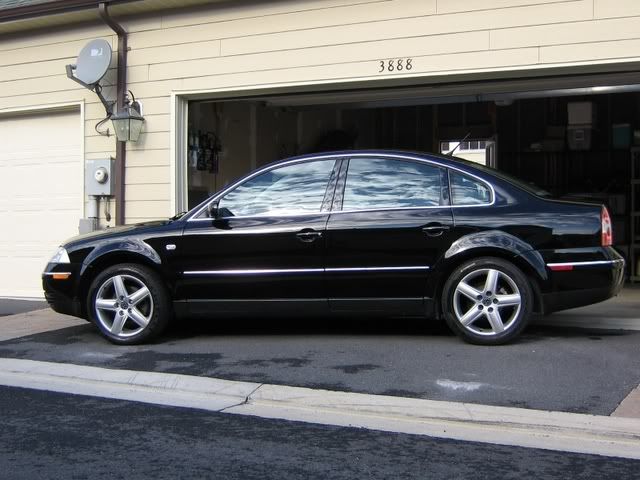 7) I then did an interior wipedown, windexed the windows and vacuumed:
8) Finally, added the wheel and trim dressing:
Tip: For the black plastic under the bumpers and along the sides: Use tire shine, but if it's fading use a color enhancer like mothers back-to-black. I have heard of use of peanut butter, but have yet to try it.
9) Enjoy your shine and hard work!