Production Underway!
I found a durable grommet solution for the spring loops so I pulled the trigger on the custom spring production as well as the stainless fabrication order.
Springs are being custom ordered to spec and with the PVC grommets will be nearly identical to the OE Audi units.
We are green for order collection!
PM me your email info, shipping address, model and year of your B5/5.5 and
I will send you a Paypal invoice for $165
, USPS priority mail shipping included.
All that is needed to install is a 13mm socket wrench, 13mm combination wrench, 10mm combination wrench, large flat blade screwdriver, and drill with 17/64" and 3/32" or near equivalent hardened steel or cobalt steel drill bits.
I will update this thread with final production part photos as they come in. Will also update with installation pics when I put on PablitormDub's locally, or when I install on the second set of hinges I picked up from a pick n' pay boneyard that I am going to spray in Wurth silver wheel lacquer to match my strut barrels.
ETA for springs and production stainless parts is 2-3 weeks, so first orders will easily have kits by this time next month.
Keith
Images of the production sample stainless pieces in place with OE Audi springs.
Final versions will have edges knocked down a bit more and through fasteners ground flush with flats.
Springs will be indistinguishable from OE Audi parts.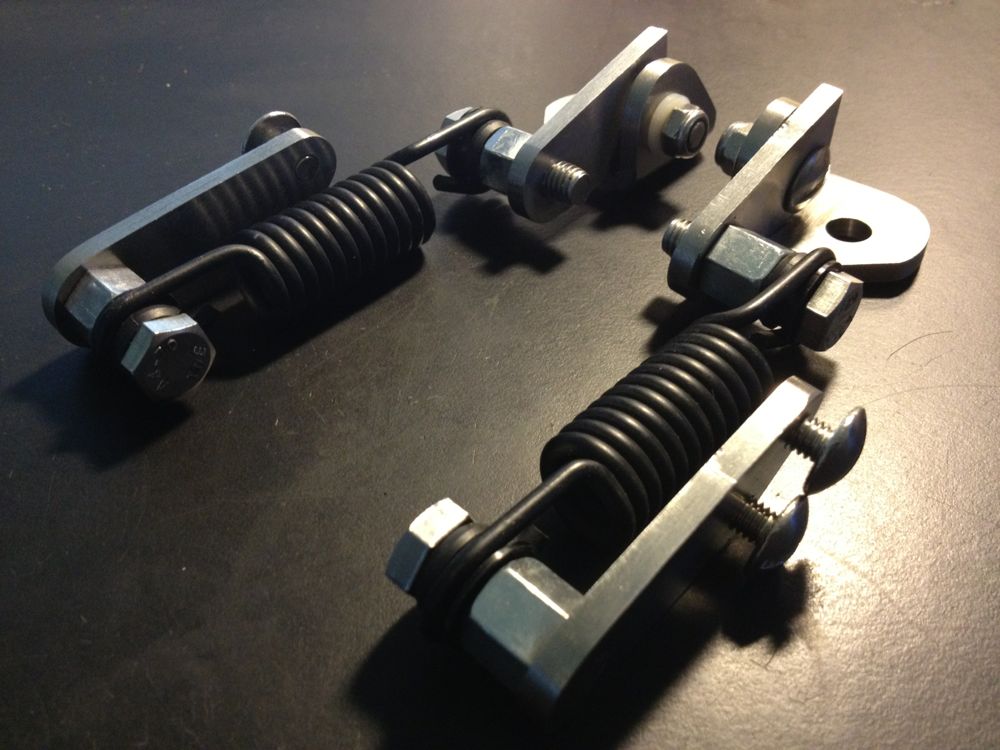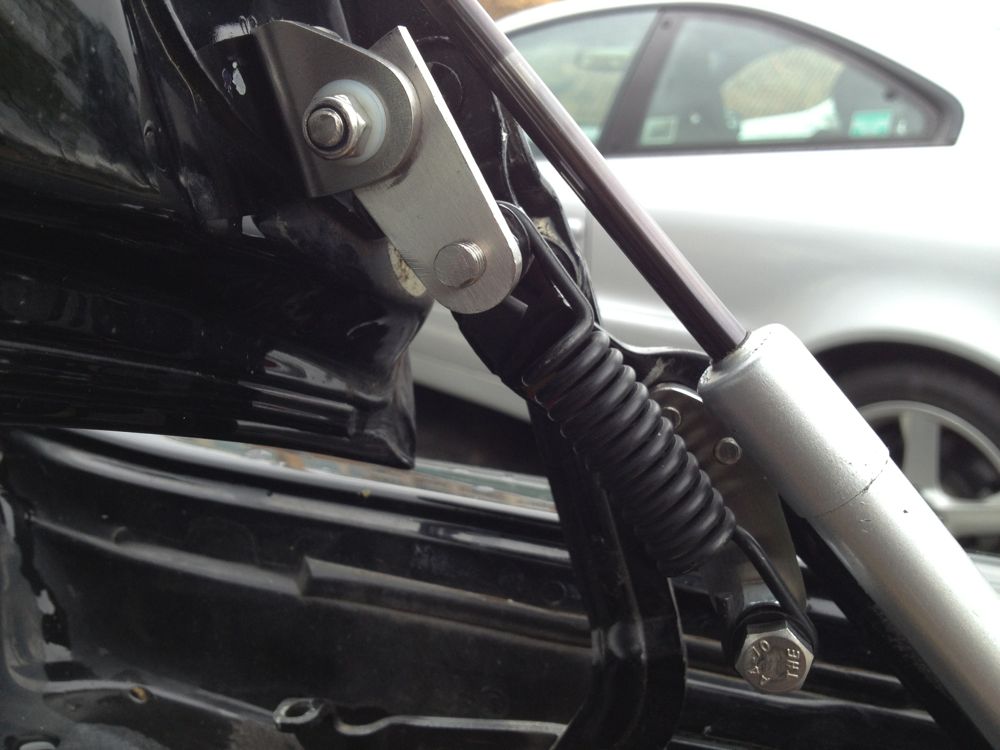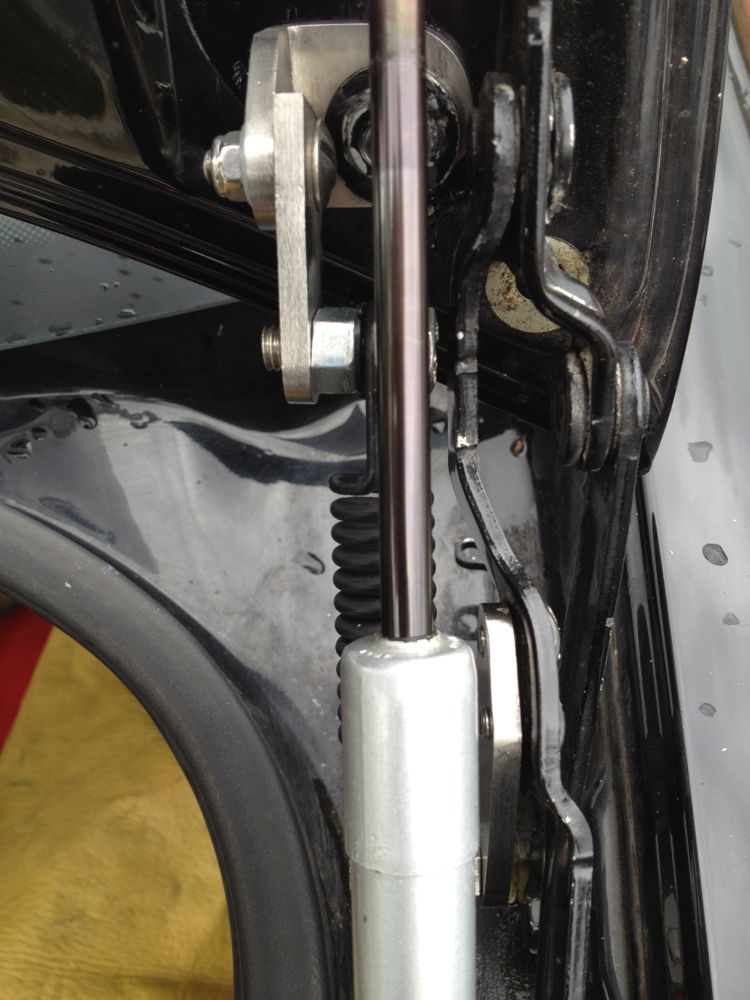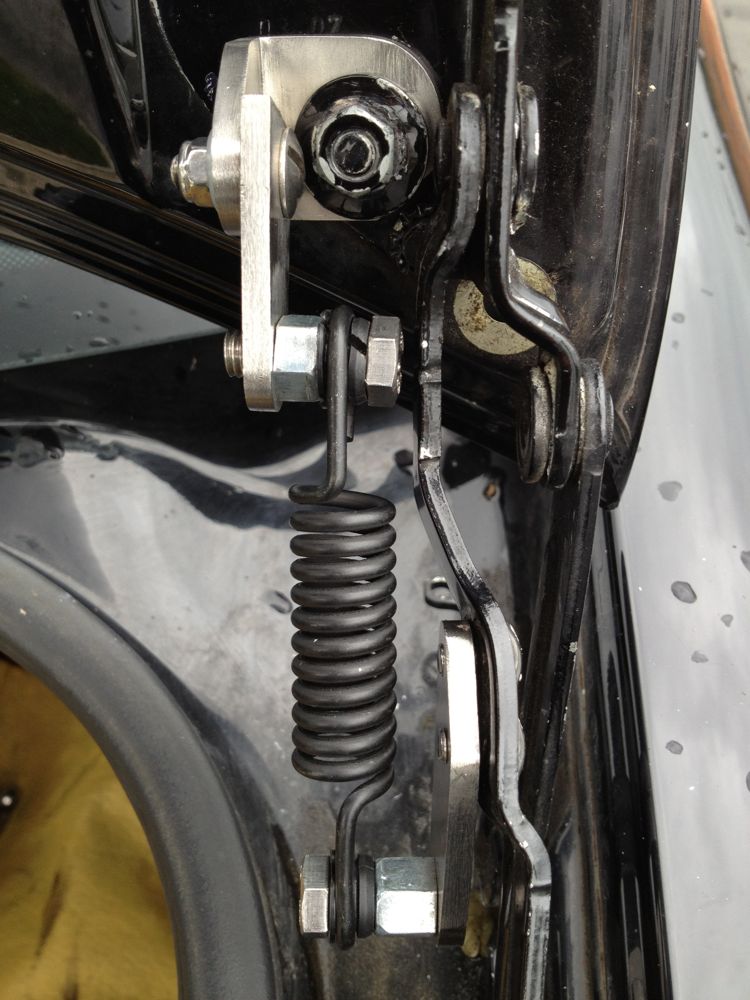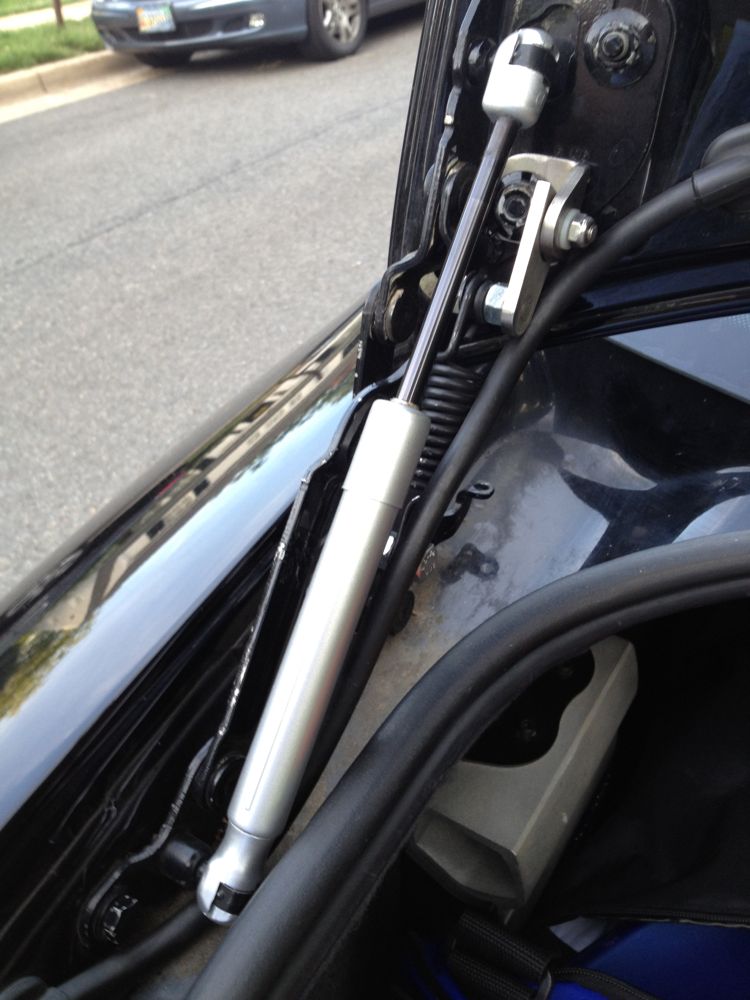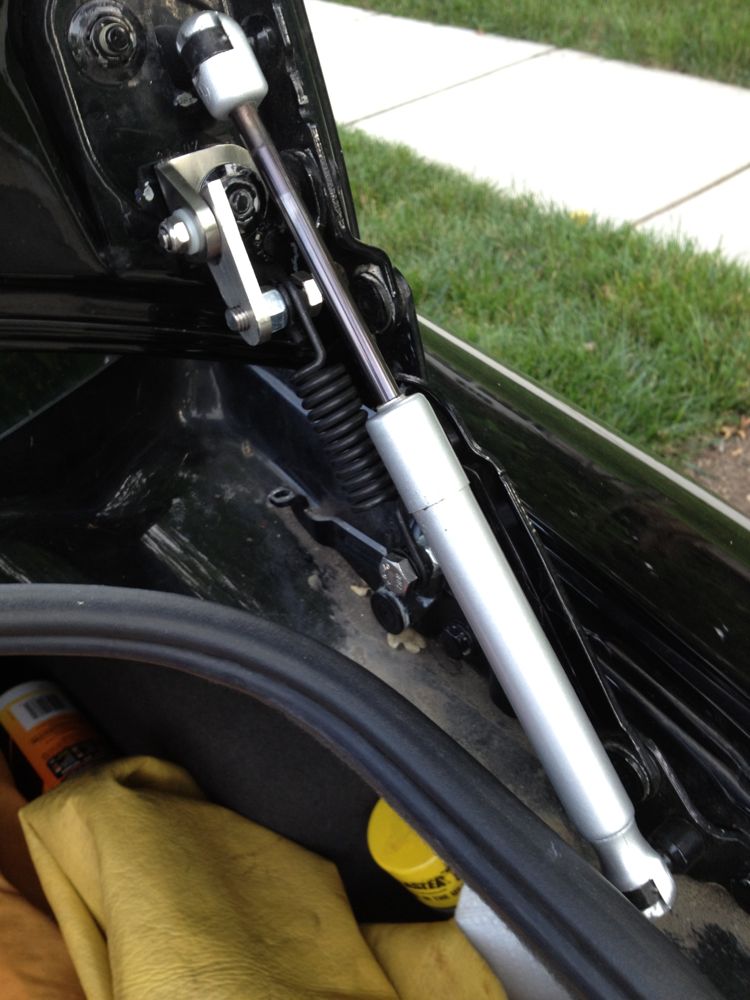 :wrench:
And here's an action look at mod installed on my 2004 B5.5:
:lightsaber:
Keith